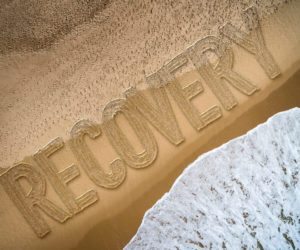 Drug Addiction Help Centers in Florida – Breaking the Cycle of Addiction
Substance abuse can completely sabotage a person's life. What was once important to them becomes a distant second to the acquisition and consumption of alcohol or drugs. In 2014, the National Survey on Drug Use and Health found that of the two thirds of people that drank alcohol over the last year, 6.4 percent had alcohol use disorder. In the same year, 10.2 percent of the population reported illicit drug use at least once in the last month. Of these, an estimated 7.1 million people had the medical definition of drug use disorder. Addiction is not a life sentence; through drug addiction help centers, you can find the help you or some you care about needs to recover.
What are Drug Addiction Recovery Programs?
The cessation of substance seeking behavior and use is the intended purpose of drug addiction recovery programs. Treatment is offered in a wide range of settings to help accommodate every individual who needs help.
Addiction is often a life-long disease, with occasional relapses. Generally speaking, an addict will need to go to drug addiction help centers multiple times as one-time or short-term treatment is normally not enough by itself to cause the person to permanently stop substance abuse. For most addicts, drug addiction help centers will be needed several times over the course of their long-term recovery.
Treatment methods include such therapies as cognitive-behavioral therapy, contingency management and medications – usually a combination of these. What a particular person's plan consists of is dependent on the type of drug they abused and their personal needs.
Principals of Effective Addiction Treatment
In order for drug addiction help centers to be able to effectively treat an individual suffering from substance use disorder, they must adhere to the established principals of treatment. The principals created by the National Institute on Drug Abuse include the following:
Treatment should address all of the needs of the patient, not just their substance abuse.
Treatment must be adaptable because every person has different treatment needs.
Access to drug addiction detox and therapy should be quickly accessible.
Short-term treatment alone isn't enough; treatment should last long enough (three months).
Medications used during drug addiction detox and as a part of the treatment approach is often more successful than therapy alone.
Reviewing of treatment effectiveness allows the plan to be adjusted for better results.
Treatment should also assess and treat co-occurring mental disorders.
A person must be monitored for drug use during their recovery.
Typical Treatment Programs
When an individual first starts their treatment, it usually begins with a medical detox program if the type of drug abused and the severity of the addiction warrants it. Medical detoxification programs refer to the treatment programs that aim to help a person get through the severe withdrawal symptoms that some substances have. It is made safer than going cold turkey because of the medications that are made available to the addict.
However, treatment doesn't end with detox. Addiction recovery is a long process, and it requires the use of behavioral therapies. These programs help to address behavioral problems that are a catalyst to substance abuse. New coping skills help to alter the person's conditioned behavior, assisting in the prevention of future relapse. Additional relapse skills are looked at to ensure that the person has adequate skills to see them through future stress and trigger situations.
If you're looking for professional substance abuse treatment, then get speak with a representative from WhiteSands today at (877) 855-3470. Our expert staff will guide you through the process and help you or your loved one get the help they need.
Sources:
https://www.drugabuse.gov/publications/drugfacts/treatment-approaches-drug-addiction
If you or a loved one needs help with abuse and/or treatment, please call the WhiteSands Treatment at (877) 855-3470. Our addiction specialists can assess your recovery needs and help you get the addiction treatment that provides the best chance for your long-term recovery.