Using Technology In Addiction Treatment: Virtual Reality As A Recovery Tool
Addiction TreatmentUsing Technology In Addiction Treatment: Virtual Reality As A Recovery Tool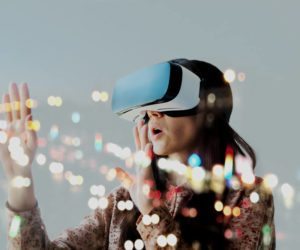 Using Technology In Addiction Treatment Proves Successful
As technology makes inroads into every aspect of health care, treatment for addiction has not been overlooked. In fact, using technology in addiction treatment is providing individuals in recovery a chance to be exposed to a virtual reality relapse situation, and they are shown how to deal with the pressure.
Using Technology In Addiction Treatment: Virtual Reality As A Recovery Tool
Virtual reality is generally associated with a variety of games and other experiences that imitate real life and allow the viewer to participate in the action. The same concept is now using technology in addiction treatment. Instead of a game scene, the recovering addict is placed in an environment where drugs and/or alcohol are being used, and he or she is inserted into the situation where a decision must be made. Using technology in addiction treatment removes the individual from the safety of the therapist's office and places him or her into a virtual reality scene that appears like a drug party, alley, or dealer location.
Are the temptations and cravings strong enough to break the recovering addict's will and cause him or her to relapse if the experience was not taking place in a supervised and controlled environment? The discussions that follow can open up areas where the individual discovered a weakness he or she was not aware of. Using technology in addiction treatment is still being studied and will undoubtedly evolve as various avenues of its continue to be developed.
Virtual Reality For Addiction
In addition to the universities in the US that are researching virtual reality for addiction, a study in South Korea suggested that this for of technology may be useful treating individuals who are dependent on alcohol. Patients are required to participate in situations that are similar to real life in order to judge how they might react if exposed to the same availability to alcohol in a real setting.
Neurofeedback, while differing from virtual reality for addiction, is another example of how technology is being used for addiction treatment. A device worn on the head associates different brain wavelengths with various states of mind. As a patient learns how their brain is functioning, he or she is then able to have better control over their state of mind. New technology is being developed every day, and current technology is being refined and improved. It seems logical that many new technologies, as well as virtual reality for addiction, will soon be aiding individuals with substance abuse problems to avoid relapse after going through detox and rehab.
Addiction Treatment Centers
WhiteSands Addiction Treatment Centers in Tampa and Fort Myers FL offers a variety of traditional and alternative therapies for substance abuse treatment. Following a thorough assessment, a personalized treatment program is created. The board-certified doctors at WhiteSands monitor each patient as they go through medical detox. The full medical team includes doctors, psychiatrists, nurses, and addiction specialists. Registered nutritionists prepare healthy meals daily. Most addicts do not care about eating healthy when they are abusing drugs or alcohol, but at WhiteSands they learn about the importance good nutrition plays in their overall health as well as in their ability to avoid relapse. By offering holistic addiction treatment options, WhiteSands treatment centers provides a "whole person" healing approach. Art therapy helps develop creativity, yoga and meditation reduce stress, and exercise strengthens the body that has been abused.
Whether it's alcoholism or drug abuse that is a problem for you, a friend, or family member, call WhiteSands at (877) 855-3470 and speak with an addiction specialist. They can help you arrange an assessment to determine what specific addiction treatment therapies and services you need. It's time to take your life back, and WhiteSands can help.
Sources:
https://www.ncadd.org/blogs/in-the-news/virtual-reality-tested-for-heroin-addiction-treatment
https://www.popsci.com/science/article/2013-04/addiction-therapy-and-virtual-reality
https://www.reuters.com/article/us-virtual-alcoholism-treatment/virtual-reality-treatment-shows-promise-for-alcoholism-idUSKBN0P41UL20150624
https://www.reuters.com/article/us-texas-heroin/virtual-reality-heroin-cave-aimed-at-helping-addicts-kick-habit-idUSKCN0W10T8
If you or a loved one needs help with abuse and/or treatment, please call the WhiteSands Treatment at (877) 855-3470. Our addiction specialists can assess your recovery needs and help you get the addiction treatment that provides the best chance for your long-term recovery.