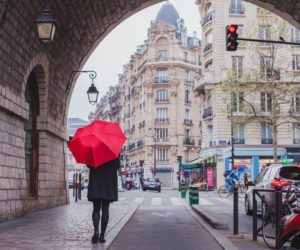 Can The US Follow France's Example In Reducing Opioid Deaths?
After a serious opioid epidemic in 1980s France, policy changes were made that allowed any doctor to prescribe buprenorphine without special training or licensing. Overdose deaths were increasing at a rate of ten-percent a year. It instantly increased the number of sources for the medication that reduces cravings for opioids. The number of overdose deaths was reduced by seventy-nine percent in just four years.
Opioid Epidemic In France
Until 1995 only addiction specialists and psychiatrists were allowed to prescribe buprenorphine during the opioid epidemic in France. Medical doctors could not prescribe for their patients who were addicts. Consequently, many people wanting help for their heroin addiction didn't receive it. There was a stigma attached to seeing a psychiatrist at that time. Addicts tried to quit cold turkey and failed. The opioid epidemic continued to grow, and the number of overdose deaths increased drastically. After the policy change allowing all doctors to prescribe buprenorphine to their patients there was a dramatic increase in the number of patients receiving the medication and increased the number of France's addicts receiving treatment to fifty-percent. The new policy was responsible for the seventy-nine percent decrease in overdose deaths.
Opioid Addiction Treatment
Scientific advances and technology have advanced opioid addiction treatment to a new level. The best state-of-the-art addiction treatment facilities provide medical detox which is supervised by staff physicians. Opioid withdrawal symptoms are not only unpleasant, but are the reason many addicts fear detox. Opioid addiction treatment centers such as WhiteSands in Tampa and Fort Myers have board-certified doctors, psychiatrists, nurses, and addiction specialists. Medication is given to help reduce the unpleasantness and discomfort of withdrawal symptoms, for dual diagnosis, and for psychiatric disorders when necessary. Buprenorphine is one of the drugs that may be prescribed.
A physical and psychiatric exam are given upon entering WhiteSands. After a full assessment, a personalized treatment program is designed to meet your specific needs. Your treatment will include detox, inpatient rehab, private and group therapy, relapse prevention, good nutrition, as well as alternative therapies which include yoga and mediation, biofeedback, exercise, chiropractic, and more. Before you leave WhiteSands, you'll have a followup program ready to implement when you return to your home. Call WhiteSands at (877) 855-3470 to ask questions and find out the steps you need to take to rid yourself of opioid addiction.
Opioid Epidemic In The United States
The opioid epidemic in the United States is resulting in thousands of overdoses and deaths each year. To reduce the number of lives lost to opioid addiction, the US Surgeon General Jerome Adams recently emphasized the need for everyone to have access to the overdose-reversing drug naloxone. Anyone who is taking high doses of opioids following surgery, for chronic pain, or for cancer should have the drug naloxone in the event of overdose.
Police officers, fire fighters, paramedics, school nurses, as well as friends and family members of people known to be taking illegal opioids should also carry naloxone. This overdose-reversing drug saves lives. In an overdose crisis, the person stops breathing and dies. Naloxone starts the person breathing again and provides a chance to save his or her life. Immediate medical care must follow the treatment with naloxone.
You can decide not to become an overdose statistic in the US battle with opioid addiction. Contact WhiteSands Addiction Treatment Centers by calling (877) 855-3470 and finding out how you can save your life and your future.
If you or a loved one needs help with abuse and/or treatment, please call the WhiteSands Treatment at (877) 855-3470. Our addiction specialists can assess your recovery needs and help you get the addiction treatment that provides the best chance for your long-term recovery.