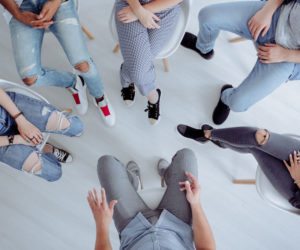 Discover 4 of the Benefits of Group Therapy for Addiction Treatment
Addiction is a type of disease that has more than one effective way to treat it. According to the Substance Abuse and Mental Health Services Administration, addiction affected 20.2 million people in the United States in 2014. One of the ways to tackle to problem of addiction is through group therapy. But what are the benefits of group therapy for addiction?
In this article, we will discuss addiction recovery groups and how an addict can benefit from them.
Group Therapy Explained
As the name suggests, group therapy is therapy that is done with an entire group as opposed to one-on-one with just the therapist and the patient. The people who make up the group are counselors and addicts that have similar backgrounds and problems, allowing the individuals of the group to be able to relate to each other's problems.
The goal of addiction recovery groups is to allow members to gain insight into their disorder, helping them to understand it better, while members provide each other with support during their recovery process.
The following will look at specific benefits of group therapy for addiction.
1. Companionship
A person going through an addiction often cut out people in their life that want to see the addict recover. This leaves the addict in a lonely position and even when starting to get treatment, the bonds with family and friends may still need to be repaired before the person can get the kind of support and companionship they need.
One of the benefits of group therapy for addiction is that it can provide companionship. An addict can see that their experiences do not isolate them and that other people are going through the same thing they are. The common bonds that members of the addiction group therapy have can serve as a basis for a fruitful relationship. Addiction group therapy helps to break down defensive boundaries because the person hears another speaking about a solution to their problem instead of people telling the addict what to do.
2. Greater Insight
Another of the benefits of group therapy for addiction is a person being able to gain a greater insight into their problems. Being in the middle of your problems can make it difficult to see your way through sometimes. In group therapy, you are able to see other's closely-related problems from an outside perspective, allowing you to gain insight that you couldn't before.
3. Open Communication
It's common for addicts to have no one to talk to about the problems they face in addiction and recovery. One of the benefits of being part of a support group is being able to openly talk about issues concerning you in a therapeutic, non-judgmental setting.
Talking about the problems you may have in a support group benefits a person in two ways: either they are able to find a new solution after speaking about the problem, or another person in the group can tell them what they did to overcome a similar problem.
4. Accountability
There is a great sense of camaraderie within a support group, and each member is held more accountable for their actions. Groups often become very close and tight-knit. The sense of mutual responsibility emerges that causes each person to care about the actions of others in the group, often banding together to help out a member in need. This can be especially beneficial to prevent relapse.
If you or a loved one needs help with abuse and/or treatment, please call the WhiteSands Treatment at (877) 855-3470. Our addiction specialists can assess your recovery needs and help you get the addiction treatment that provides the best chance for your long-term recovery.