Importance of Addiction Recovery Affirmations
Addiction RecoveryImportance of Addiction Recovery Affirmations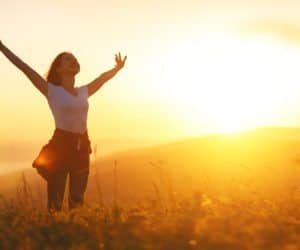 How Addiction Recovery Affirmations Can Help You Stay Clean and Sober
Unfortunately, there is no cure for addiction – like many other mental disorders. It is a relapsing disease and according to a JAMA study, between 40 and 60 percent of people return to substance abuse within their first year recovery. Recovering addicts need all the help they can find to get a firm handle on their addiction. Addiction recovery affirmations are one of the things that can help a recovering person to find the strength they need to remain abstinent.
How Do Addiction Recovery Affirmations Help?
An affirmation is usually a single sentence that provides emotional encouragement or support to the person reading it. In addiction recovery, it's meant to help reestablish a person's goal, which is this case would be to stay away from negative thinking and ultimately substance abuse.
Regular addiction recovery affirmations can make a real difference for a recovering person, especially during early recovery. When addiction recovery affirmations are used daily, it can become a part of a person's thinking and help to cultivate a positive state of mind. It also helps to boost a person's self-esteem. The power that words hold can strengthen a person's resolve.
Addiction Affirmations Ideas
Most people find benefit in printing and then putting various addiction affirmations around their office and home, but what else can you do to gain the benefit of recovery affirmations for addiction?
The following looks at three great ideas that you can use.
Make each day a celebration – Recovery affirmations for addiction that focus on celebrating life and achievements can be perfect for a recovering person. Each day that passes that you managed to stave off relapse and continue down the path to long-term recovery should be celebrated. Such quotes can even help you to take greater joy from the journey you are on.
Motivational interviewing counselor – One of the ways that people are treated for addiction is through motivational interviewing. It is a method of motivating an addict to make drastic changes in their behavior. Speak to a motivational interviewing counselor if you want to find different ways to motivate your path to recovery.
Share them with friends and colleges – While not everyone will appreciate the sharing of affirmations, you may find that some of your friends and colleges enjoy them and want to share ones they find with you too.
What Are Some Famous Affirmations?
There is a near endless amount of affirmations that one can find when searching online or in even in books. Find affirmations that resonate with you and hang onto them for those moments when you need a little boost in confidence to meet the day.
Some famous affirmations that you can use are as follows:
"It is our choices that show what we truly are, far more than our abilities" – J.K. Rowling
"Bad situations provide the opportunity for great deeds" – Dee H. Groberg
"A great flame follows a little spark" – Dante Alighieri
"If you were starting over today, what changes would make in your life?" – Brian Tracy
"Take responsibility for all that you are and all that you can be" – Bob Greene
"Change your thoughts and change your world" – Norman Vincent Peale
Of course, some days can be more difficult than others, and if an affirmation by itself isn't enough, then you should get in touch with WhiteSands to see an addiction specialist or to join a support group to help you overcome a particularly difficult time.
If you or a loved one needs help with abuse and/or treatment, please call the WhiteSands Treatment at (877) 855-3470. Our addiction specialists can assess your recovery needs and help you get the addiction treatment that provides the best chance for your long-term recovery.