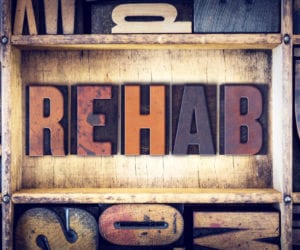 Naples Opiate Rehab Center – Overcoming An Addiction to Opiates
Opiate abuse has reached critical levels with a daily overdose death rate of over 115 people in the United States, according to the CDC report. The abuse of prescription drugs such as fentanyl and illicit street drugs such as heroin is a national concern affecting nearly every community. Opiates are highly addictive and once a person becomes dependent on it, the best chances of a recovery are to go to a Naples opiate rehab center.
Naples opiate addiction treatment can provide an addict with the therapy and detox programs required to beat an addiction to opiates. Discover what the signs of abuse are as well as the elements that make such a program an effective form of treatment below.
The Signs of Opiate Abuse
Firstly, it is important to be able to recognize the signs that may indicate that you or a loved one is abusing opiates. It may be difficult for the person to come to terms with the fact that their misuse of opiates has become a serious problem, but this must be done in order to break the vicious cycle of abuse and everything that follows.
Common signs that may indicate abuse and dependence on opiates include the following:
The person has tried to stop before but returns to opiate abuse every time.
Weight loss
Flu-like withdrawal symptoms indicating that dependence has begun to form
Sleep disturbances
Lack of hygiene
Drowsiness
Decreased libido
Relationship problems
Criminal behavior such as stealing money to sustain their habit
Financial difficulty
Missing deadlines and other important events
The person needs to use more of the drug than they did before
The person has cravings for the drug
Naples Opiate Detox
One of the first things that a Naples opiate rehab center can assist with is the withdrawal symptoms. Since they can be overwhelming, a Naples opiate rehab center can provide FDA-approved medications to lessen the withdrawal symptoms, making the process not only more manageable, but safer too. Symptoms of withdrawal may start within six hours of the last dose and continue for 7 to 10 days.
Outpatient Care
After a Naples opiate detox, one of the options that a person has is to go into an outpatient program. An outpatient program consists of behavioral therapy, relapse prevention strategies and addiction education. These are aspects of treatment that can help to establish the causes of the abuse, provide the person with healthy alternative behavior, teach them how to deal with relapse triggers and provide useful information about how addiction works.
Inpatient Naples Opiate Addiction Treatment
Another option available at a Naples opiate rehab center such as WhiteSands is an inpatient treatment program. This program has all of the elements of an outpatient program but with the added benefit of providing a safe space to stay during the treatment that promotes a patient's recovery. Because the person is able to stay at the treatment center, they can put all of their focus on their well-being and recovery. Luxury rehab centers such as WhiteSands provide not only the best in research-based care, but they offer it in serene setting – perfect for the recovery of a patient.
Once treatment is concluded, the person can take part in support groups such as SMART recovery and 12-step support groups to give them a place go to help manage their long-term recovery and prevent relapse.
Sources:
https://www.cdc.gov/drugoverdose/epidemic/index.html
https://www.drugabuse.gov/drugs-abuse/opioids/opioid-overdose-crisis
If you or a loved one needs help with abuse and/or treatment, please call the WhiteSands Treatment at (877) 855-3470. Our addiction specialists can assess your recovery needs and help you get the addiction treatment that provides the best chance for your long-term recovery.