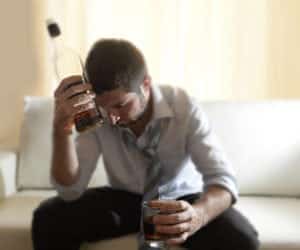 How Hard Is It To Quit Drinking If You Drink Every Day?
Alcoholism is a disease and requires treatment. This disease is not a choice, and people do not know they are afflicted with alcoholism until it has taken hold of their life. Many people refuse to admit they suffer from alcoholism, and that makes it hard to help them. How hard is it to quit drinking? It can be very difficult.
How Hard Is It To Quit Drinking?
How hard is it to quit drinking? It's very hard for an alcoholic to quit drinking. If he or she is drinking every day, it can be life-threatening to attempt to quit drinking cold turkey. If you have a drinking problem and want to quit, the only safe way is to go through a supervised medical detox followed by extensive rehab and therapy. WhiteSands Addiction Treatment Centers in Tampa and Fort Myers FL at (877) 855-3470, has a full medical staff of doctors, psychiatrists, nurses, and addiction specialists. Each patient goes through a full physical and mental assessment in order for the staff to create his or her personalized rehab program.
Detox is the first item on the agenda after your assessment, and you will receive medication that reduces or eliminates many of the symptoms. The medication makes a tremendous difference when going through detox. Cold turkey quitting puts you at risk of seizures and gastric bleeding, which can be fatal. If your drinking is affecting your home life, relationships, employment, and finances, it's time to make the decision to seek help before your physical and mental health are destroyed.
Some of the long term health risks associated with long-term alcohol use:
Increased risk of cancer
Problems with digestion
Stomach issues
Heart problems
Cardiovascular disease
Increased risk of stroke
Anxiety
Depression
Increased risk of dementia
Quitting Drinking Timeline
The quitting drinking timeline starts after your last drink. Early withdrawal symptoms can begin in just a few hours. Some of these symptoms include excessive sweating, increase in body temperature, elevated blood pressure, increased heart rate, tremors, anxiety, and insomnia. Early symptoms can also result in seizures and delirium tremens, which make it very important to detox in the safe medical environment of an addiction treatment center. Depending on the individuals drinking habit and the length of time he or she has been drinking, a complete detox can take 2 weeks. During this time many of the symptoms are psychological including less energy, anger, aggression, depression, insomnia, anxiety, and a decreased libido. Alcohol cravings are also present, and they can last for weeks or months depending on the extent of your addiction. WhiteSands Addiction Treatment Centers psychiatric counseling helps it's patients with all of the emotions they go through. You are never left on your own to deal with the psychological effects of withdrawal.
Rehab For Drinking
Rehab for drinking is necessary to learn how to live alcohol-free. Rehab includes counseling, group therapy as well as traditional and alternative therapies. Three healthy and nutritious meals are served every day to help rebuild your physical health. Very few people afflicted with alcoholism have a healthy diet, but it is very necessary to recovery. Art therapy, exercise, biofeedback, yoga, and meditation are some of the alternative therapies you may be involved in during your recovery. Without rehab for drinking, it will be nearly impossible to stay sober. Relapse prevention is an integral part of your rehabilitation, and it can change your life forever.
Contact WhiteSands Addiction Treatment Centers if you are ready to reclaim your life. Don't waste another day wishing you could live sober. Call (877) 855-3470 today to make it happen.
If you or a loved one needs help with abuse and/or treatment, please call the WhiteSands Treatment at (877) 855-3470. Our addiction specialists can assess your recovery needs and help you get the addiction treatment that provides the best chance for your long-term recovery.