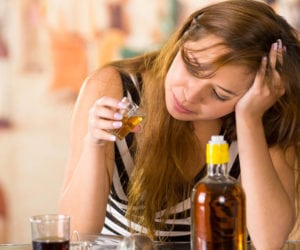 Alcohol Rehab Treatment Process Explained: What to Expect in Alcohol Rehab
An addiction to alcohol may stem from something that seemed casual at one point and has now turned into a problem. Explained: What to expect in alcohol rehab and what is alcohol withdrawal. Finding yourself wondering about alcohol rehab treatment process may mean that you need help. Here you will learn about alcohol rehab treatment process through a WhiteSands treatment center.
Alcohol Rehab Treatment Process
The first step in the alcohol rehab treatment process is arriving to the center. This may seem like an obvious step but often it is the most difficult step. This means admitting that there is a problem. Once an individual has stepped through the doors of one the WhiteSands treatment centers, they will be greeted with friendly, knowledgeable staff ready to help.
Once inside a treatment center, the now patient will participate in an initial interview and assessment. This will allow the specialized staff to have an understanding of the nature of the addiction and any possible underlying conditions such as bipolar or depression. This part of the alcohol rehab treatment process is very important because it is used to create the individuals specialized treatment plan, customized to their needs. The WhiteSands staff understands that not one addiction is alike, just like human beings. They strive to have the best treatment options for their patients and to ensure that they will reach sobriety and a healthy lifestyle.
What to Expect in Alcohol Rehab
When wondering about what to expect in alcohol rehab, most people worry about alcohol withdrawal. This is a difficult part in the alcohol rehab treatment process because not only is it painful but also dangerous. The medically trained staff prepares their patients for this step and monitor them through the entire alcohol withdrawal process. Many times this process is aided with medication due to the physical and psychological symptoms that accompany the withdrawal.
As stated on the National Institute of Health (NIH) common physical and psychological symptoms of alcohol withdrawal can include:
Shakiness
Nausea
Headache
Rapid heartbeat
Irregular heartbeat
Sweating
Fever
Seizures
Anxiety
Depression
Insomnia
Mood swings
Agitation
Hallucinations
Treatment at a WhiteSands Facility
Once a patient has successfully completed a detox and is no longer experiencing alcohol withdrawal they can then begin the next steps in the alcohol rehab treatment process. The main focus of this step in therapy is to not only educate the individual about addiction but to alter attitudes and behaviors.
In individual therapy, patients meet with their primary therapist to alter coping skills when confronted with challenges in life and how to navigate their way though situations in which they may feel they need a way out.
Patients may also participate in group therapy where they will meet with others once a day who are also suffering from addiction. This type of therapy allows patients to have the opportunity so speak with others about the dependency on substances and the issues that it can cause. In this environment, the patients may speak freely about the difficulties and receive support in return.
Depending on the patient, they may also participate in Family therapy. Addiction can destroy families and this program has very high success rates in regards to learning together how to cope and healing any damage that has been made.
Last but not least, patients often suffer from some sort of mental health disorder and if this is the case, it can also be treated in therapy. Many individuals addicted to drugs and alcohol have co-occurring disorders and if this is the case, the patient may be prescribed medication to help deal with the mental health disorder while meeting with a therapist to get to the root of the addiction.
No one deserves to deal with an addiction alone. Call WhiteSands today at (877) 855-3470 to speak to a representative about treatment plans and options that are right for you.
If you or a loved one needs help with abuse and/or treatment, please call the WhiteSands Treatment at (877) 855-3470. Our addiction specialists can assess your recovery needs and help you get the addiction treatment that provides the best chance for your long-term recovery.