Importance Of Drug Rehab Aftercare Programs
Addiction RecoveryImportance Of Drug Rehab Aftercare Programs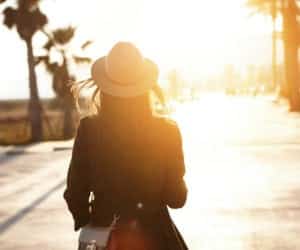 Why You Should Attend Drug Rehab Aftercare Programs
Completing a drug addiction rehab program is an admirable accomplishment that requires serious commitment and determination. Drug rehab aftercare programs reinforce and strengthen the resolve you've built during rehab and are essential in preventing relapse.
Drug Rehab Aftercare Programs
The National Institute on Drug Abuse (NIDA) considers addiction to be a disease, and it requires the same types of treatment that all chronic disease requires. This definition clarifies why relapse happens as often as it does. Many people suffering from chronic disease fail to alter their lifestyle and follow their treatment plans as they should, and their illness takes over once again. Chronic diseases such as diabetes, asthma, and high blood pressure fall into the same category as addiction, and ignoring the necessary aftercare programs for any of these conditions can result in death. Drug rehab aftercare programs are designed to help the individual stay on track with all he or she learned while in rehab.
Entering back into the normal daily routine can be stressful following the structured regimen of an inpatient rehab program, making an aftercare program an essential element of a successful long-term recovery. The programs provide individuals with the tools necessary to transition back to the daily norms of meeting family and employment responsibilities. There is no one-size-fits-all solution, and aftercare programs vary depending on a person's needs including those for a co-occurring disorder. WhiteSands Treatment Centers in Florida provide numerous communities with excellent aftercare programs. Call WhiteSands at (877) 855-3470 for information about aftercare programs in the area where you live.
Relapse Prevention Plan
In addition to a strong aftercare program, you need a solid relapse prevention plan to provide structure in your daily routine. Write out a schedule to follow for the work week and your days off. Include time for home responsibilities (bill-paying, trash, cleaning, maintenance), exercise, good nutrition, personal care, and doing things with family in your schedule. Your personal time should include activities that keep your mind and body occupied in positive and healthy ways. Reading and journaling are good ways to train your thoughts to dwell on the positive aspects of life and to keep track of your moods and concerns.
Outdoor activities should include those that provide exercise in addition to enjoyment. Running, hiking, cycling, canoeing, and similar activities provide great physical exercise and strengthen your concentration skills. If you enjoy competitive sports, your community may offer football, basketball, baseball, and track teams for residents. Check with your cities recreation department for scheduling and information.
Drug Rehabilitation Center
A drug rehabilitation center may provide aftercare programs following the 12-Step concept as well as treatment plans that are more personalized in content. All WhiteSands aftercare programs provide the following treatment options:
Individual therapy
Individual counseling
Group intensive outpatient therapy
Group intensive outpatient counseling
Inpatient and outpatient levels of care
Treatment plans for substance addiction
Treatment plans for alcohol addiction
Treatment plans addressing co-occurring disorders
Flexibility is one of the benefits of a drug rehabilitation center aftercare program. You are able to live at home, be employed, or attend classes and still receive the treatment you need for your long-term recovery goal. Without attendance at a rehab aftercare program, the risk of relapse is very high.
If you have relapsed or are being strongly tempted, get into an aftercare program right away. Call WhiteSands at (877) 855-3470, and speak with an addiction counselor who can direct you to the best aftercare program for your location. Today is the day to make decisions for the rest of your life, so call WhiteSands now.
If you or a loved one needs help with abuse and/or treatment, please call the WhiteSands Treatment at (877) 855-3470. Our addiction specialists can assess your recovery needs and help you get the addiction treatment that provides the best chance for your long-term recovery.