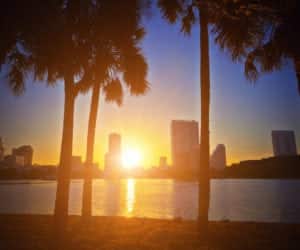 Orlando Alcohol and Drug Rehab – Outpatient Care for Addiction
Substance use disorder is a ruinous mental disease. In 2014, 20.2 million Americans were suffering from the progressive illness according to the annual National Survey on Drug Use and Health. While it may take an intervention to make a person realize the need for professional treatment, Orlando alcohol and drug rehab such as WhiteSands remains the best way to treat an addiction.
To better understand how the drug rehab centers Orlando has can help, we will explore the benefits of using an outpatient service for addiction treatment.
What is Outpatient Care?
One of the ways that addiction is treated is through an outpatient program. In such a program the addict will not be expected to stay at the rehab center or residential facility during the course of their treatment, unlike inpatient that requires that the addict remain within the walls of the facility during their treatment.
In Orlando alcohol detox and drug rehab, addicts will get the same types of treatments as one would in an inpatient facility but with less frequency; generally speaking, an addict will come into the rehab between 3 to 5 days a week depending on their individual treatment requirements.
How Can You Benefit From Outpatient Drug Rehab Centers?
Of course, the number one benefit of outpatient drug rehab centers is that an addict can get the assistance they need that has been proven to be effective at helping a person overcome their addiction. However, you can achieve this same result in an inpatient program, but what differentiates the two different programs?
Various studies point to the fact that inpatient care isn't needed to beat an addiction as both inpatient and outpatient care tend to produce similar results. As such, we will take a look at the benefits of using an outpatient program.
Autonomy – One of the key benefits of outpatient programs that drug rehab centers Orlando has is that a person attending the program remains autonomous. Therefore, as an addict, you don't need to drop everything in your life just to get help. This makes professional treatment for substance abuse available to far more of the people who desperately need it. Whether you need to maintain your work schedule or want to be there to support your family, an outpatient program at Orlando alcohol and drug rehab can allow for that.
Support from loved ones – The road to recovery can make a person feel isolated. While treatment programs allow a person to meet others in similar situations, having the support and love from friends and family can make a significant difference for some recoveries.
Affordability – Of course, one of the benefits of Orlando alcohol and drug rehab in an outpatient setting is that treatment becomes more affordable since board and lodging isn't required.
Continued Care
While many people who enter into outpatient rehab are using it as their primary treatment option, outpatient has another major use: continuum of care. After a person has completed their inpatient treatment program, many find it difficult to transition from that level of care to their normal home life again. As such, outpatient programs can make for an ideal way to continue with the benefits of professional care while the person is able to work on their life outside of treatment, such as work, schooling or getting a job. The use of the program in such a way can continue for as long as it is required.
If you or a loved one needs help with abuse and/or treatment, please call the WhiteSands Treatment at (877) 855-3470. Our addiction specialists can assess your recovery needs and help you get the addiction treatment that provides the best chance for your long-term recovery.