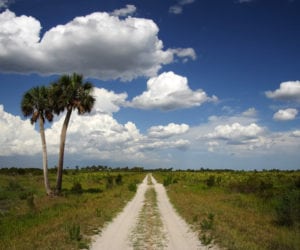 Outpatient addiction treatment has helped many recover from addiction for good. Find out if it's is right for you.
Making the decision to get help for an addiction isn't easy, but addiction treatment can help you end even a severe addiction for good while improving your life on many fronts. But not every program is right for every individual, and choosing the right program for your needs is essential when considering treatment. The two main choices for treatment are inpatient and outpatient treatment. Both have benefits and drawbacks.
The Continuum of Care in Addiction Treatment
A professional evaluation will help providers place you in the right program for treatment. The best-practices protocol is to place an individual in the least restrictive environment suitable for his or her needs. When you enter treatment, you'll be placed at the appropriate level along the continuum of care:
Level 1 is outpatient treatment and is the least restrictive environment, involving nine or fewer hours of programming each week.
Level 2 is intensive outpatient treatment and involves between 9 and 20 hours of programming each week.
Level 3 is subdivided into four levels, including clinically managed and medically monitored inpatient treatment.
Level 4 is medically managed residential treatment that involves 24-hour nursing care and daily care under the guidance of a physician.
Inpatient vs. Outpatient Treatment
Inpatient treatment typically offers the best outcomes of rehab, because it offers intensive programming and time away from stressors and triggers during recovery. But outpatient treatment can also be highly effective for some people.
Inpatient Treatment
Inpatient treatment involves living at a residential facility while undergoing rehab. Inpatient treatment is essential for people who have:
A severe or long-term addiction.
Been through treatment before.
An unsafe or unstable living environment.
A co-occurring mental illness, such as anxiety or depression.
Little intrinsic motivation to stop using drugs or alcohol.
Little support at home or in the community.
The benefits of inpatient treatment include:
The ability to focus solely on recovery during treatment.
A high level of support and supervision.
The opportunity to develop healthy relationships with others in recovery.
Inpatient rehab through WhiteSands Treatment is available in Tampa and Fort Myers.
Outpatient Treatment
WhiteSands provides the highest quality outpatient addiction treatment Kissimmee offers. Our outpatient addiction treatment program involves living at home and attending treatment during the day. Outpatient treatment can work for people who have:
A safe, stable living environment.
Plenty of support at home and in the community.
A high level of intrinsic motivation to recover.
Reliable daily transportation to the treatment facility.
Good physical and mental health aside from the addiction.
The benefits of outpatient treatment include:
A lower price tag than inpatient treatment.
The ability to continue working, attending school, or caring for the family while undergoing treatment.
The opportunity to put skills and strategies learned into immediate practice in the "real" world.
Whether inpatient or outpatient addiction treatment is right for you, staying in treatment for an adequate period of time will be central to your successful recovery. According to the National Institute on Drug Abuse, anything less than 90 days is of limited effectiveness.
How Treatment Works
Both inpatient and outpatient treatment programs involve a variety of therapies. A holistic approach to treatment is best, according to the Substance Abuse and Mental Health Services Administration. A holistic program involves both traditional and complementary therapies that help you:
Address the underlying causes of the addiction, which often include chronic stress, a history of trauma, or a co-occurring mental illness.
Develop the coping skills you need to handle negative emotions, stress, cravings, and other relapse triggers.
Identify and change self-destructive thought and behavior patterns.
Address the damaged areas of your life due to the addiction.
Repair damaged relationships and restore function to the household.
Learn to have fun and relax without drugs or alcohol.
Find purpose and meaning in a life of sobriety.
Looking for Drug Treatment Centers Near Me?
If you Google, "drug treatment centers near me," you may see results that are nowhere near you. That's because it can be hard to find nearby, high quality treatment programs in smaller cities like Kissimmee. The best outpatient addiction treatment Kissimmee offers is through WhiteSands Treatment, offering a holistic program that helps you improve all aspects of your life and improve your quality of life and sense of wellbeing for the long-term. Contact us today, and let us help you recover from your addiction once and for all.
Sources:
https://www.drugabuse.gov/publications/principles-drug-addiction-treatment-research-based-guide-third-edition/frequently-asked-questions/how-long-does-drug-addiction-treatment
https://store.samhsa.gov/shin/content/PEP12-RECDEF/PEP12-RECDEF.pdf
If you or a loved one needs help with abuse and/or treatment, please call the WhiteSands Treatment at (877) 855-3470. Our addiction specialists can assess your recovery needs and help you get the addiction treatment that provides the best chance for your long-term recovery.