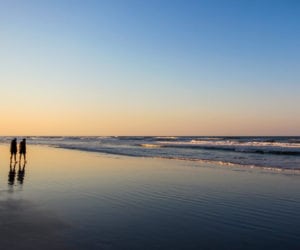 The Best Daytona Beach Alcohol Rehab Center
Some people (high-functioning) who abuse alcohol seem to manage their lives in spite of their drinking. Others lose their jobs and families. There are some who are on the edge and can be helped before their alcohol abuse takes over their lives.
Click here to learn more about our Daytona Beach outpatient rehab facility.
Alcohol Rehab
According to the National Survey on Drug Use and Health (NSDUH), there are some specific reasons people continue to abuse their substance of choice and avoid alcohol rehab.
Many alcohol abusers are simply not ready to quit.
Some alcohol abusers have no insurance coverage or access to other financial help.
Some alcohol abusers fear their neighbors and extended family will learn of their problem.
Many alcohol abusers are afraid entering alcohol rehab will negatively impact their job.
Some alcohol abusers don't know how to go about getting the help they need.
Some alcohol abusers fear lack of confidentiality if they go to rehab.
Some alcohol abusers are in denial about their drinking problem.
The importance of alcohol rehab cannot be ignored. A person abusing alcohol will have a number of serious issues including relationship problems, difficulties at work, family disruptions, and legal problems. When drinking gets out of control, an individual neglects family and financial responsibilities. He or she may borrow or steal money from family and friends to pay bills or buy more alcohol. Driving a car while under the influence can result in an arrest, but it can also cause an accident in which someone is injured or killed. Before serious consequences occur, a person can get outpatient alcohol treatment that won't interfere with his of her ability to work or go to school. Outpatient treatment works for the person who has recognized his or her drinking is too frequent and getting out of hand. It is also the perfect follow-up program for a person who has completed inpatient alcohol treatment.
Outpatient Alcohol Rehab Near Me
Have you asked, "Is there an outpatient alcohol rehab near me?" The WhiteSands Daytona Beach outpatient alcohol rehab offers the same quality of care found in their inpatient facilities. WhiteSands has outpatient alcohol rehab centers all over Florida, and it is likely there is one close to where you live. The Daytona Beach facility offers a flexible schedule to accommodate people who are working or attending classes, and all information is kept in the strictest confidence. The Center's rehab programs allow you to live a normal life at home and receive excellent treatment on a personalized schedule. You'll build a support team, take part in individual and group therapy, and also receive education on alcohol abuse and what it causes to a person's physical and mental health.
Rehabs In Florida
WhiteSands outpatient rehabs in Florida provide excellent quality of care in every area concerned with your physical and mental well-being. The WhiteSands' Daytona Beach outpatient clinic provides the following:
Individual therapy
Individual counseling
Group intensive outpatient therapy
Group intensive outpatient counseling
Inpatient and outpatient levels of care
Treatment plans for substance addiction
Treatment plans for alcohol addiction
Treatment plans addressing co-occurring disorders
Compassionate and caring staff help you feel at ease with the rehab process and provide the support you need. You are always recognized as a unique person and treated with respect. The goal of each staff member is to assist you with healing emotionally, physically, and spiritually in order to achieve long-term recovery.
If you are concerned your drinking is starting to control your life, get in touch with WhiteSands' Daytona Beach outpatient rehab facility by calling (877) 855-3470. You'll be put in touch with one of their rehab specialists. Don't wait until your alcohol abuse is out of control and ruining your life. Call today and get the help you need
Sources:
https://www.niaaa.nih.gov/alcohol-health/overview-alcohol-consumption/alcohol-facts-and-statistics
https://www.drugabuse.gov/drugs-abuse/alcohol
If you or a loved one needs help with abuse and/or treatment, please call the WhiteSands Treatment at (877) 855-3470. Our addiction specialists can assess your recovery needs and help you get the addiction treatment that provides the best chance for your long-term recovery.