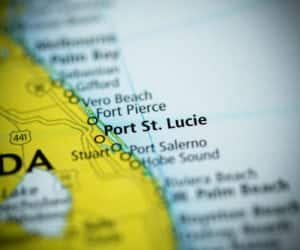 When is it Addiction? Finding Addiction Help in Port St Lucie
In 2014, substance use disorder influenced 20.2 million people in the United States. As many as 7.9 million of these affected people also had a co-occurring mental disorder. The high co-occurrence rate of addiction and mental disorders are just one of the facets that make addictions so difficult to treat. When looking for addiction help, you want to be sure that the rehab center is able to help you with whatever problems you have surrounding substance use disorder.
To further explore addiction treatment and how a rehabilitation center can help, we will look at what the Port St Lucie addiction help center, WhiteSands, can do for someone who has become addicted to a substance.
When it's Time for Addiction Help
To start things off, we will first look at when it's time to get help for an addiction. One of the side effects of an addiction is the active avoidance of treatment that addicts have. But without a realization that you have lost control of the situation and that things will just get worse, you close yourself off to the addiction help near me that can save your life.
The classic signs of an addiction based on the DSM-5 guidelines are as follows:
Control over how much is taken in one sitting, or for how long they wanted to take the substance is lost.
Desires to quit, but attempts fail.
More and more time is spent getting drugs and recovering from their effects.
The person craves the substance.
Due to substance use, problems arise in work, school or home.
Social problems caused by substance abuse don't stop further abuse.
Reduction in time spent on previously-enjoyed things such as hobbies.
A tolerance, which is the need to take increasingly higher amounts of the drug, is present.
After trying to stop, there are classic withdrawal symptoms.
Despite having knowledge about the downsides of substance abuse, use still carries on.
According to the DSM, if two or more of the above-mentioned signs are present in a single year, then there is an addiction for which a person should find professional help.
Port St Lucie Addiction Help Center
If you're living in the Florida area, you might consider WhiteSands for addiction help near me. It is considered to be a luxury outpatient rehab that incorporates all of the scientifically-proven methods to treat addiction.
At the outpatient rehab center, one can expect to find the following forms of treatment:
One-on-one counseling and therapy
Medical detox programs
Intensive group therapy and counseling
Quality care similar to intensive inpatient programs
Assistance in creating an optimal relapse prevention plan
Treatment for co-occurring mental disorders, known as "dual diagnosis"
When entering into the rehab program, each patient is individually assessed to ensure that the treatment methods align with their unique needs. These include needs that stretch beyond just addiction treatment, such as social and vocational problems.
Following an assessment, a medical detox can be done that incorporates the use of medications to prevent relapse and lower withdrawal symptoms. Detox from most substances generally last a week, but it can take longer when a person is given medications to taper off a physically addictive drug.
Therapy is a cornerstone of addiction treatment, and the WhiteSands facility helps its patients to work through psychological issues that may have catalyzed into an addiction as a means to cope. A relapse prevention strategy can then help an addict to remain sober after finishing with their intensive outpatient program.
If you or a loved one needs help with abuse and/or treatment, please call the WhiteSands Treatment at (877) 855-3470. Our addiction specialists can assess your recovery needs and help you get the addiction treatment that provides the best chance for your long-term recovery.