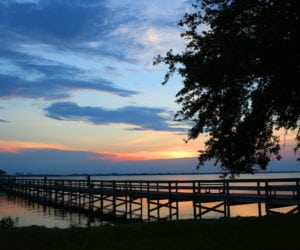 Palm Bay's outpatient opiate rehab center can help you end an opiate addiction for good.
Opiate addiction can wreck your life on many fronts. Recovering from an opiate addiction isn't easy, but then, neither is being addicted to heroin or painkillers. Palm Bay's WhiteSands Treatment outpatient opiate rehab center can help you recover from your addiction once and for all. 
Click here to learn more about our Palm Bay outpatient rehab facility.
Opiate Addiction Treatment Begins with Detox or Medication-Assisted Treatment
Addiction and dependence aren't the same thing. Addiction is characterized by compulsive drug use despite negative consequences. Dependence is characterized by withdrawal symptoms that set in when you stop using.
Treating the physical dependence on opiates is the first step of opiate addiction treatment. Medical detox and medication-assisted treatment are two options for addressing dependence.
Medical Detox
During medical detox, medications are administered as needed to reduce the intensity of withdrawal symptoms and shorten the time it takes to detox. Medical detox for opiates may require an inpatient stay, which is available through WhiteSands Treatment in Tampa and Fort Myers. Medical detox may last anywhere from a few days to a few weeks, depending on the severity of your addiction. Medical detox should always be followed with addiction treatment, which addresses the complex psychological aspects of the addiction.
Medication-Assisted Treatment
Medication-assisted treatment, or MAT, is the gold standard for treating opiate addiction. This treatment option involves taking medications that block cravings, help stabilize brain function, and block the effects of opiates if you take them while in recovery. Two of the medications used with MAT, methadone and buprenorphine, can be taken right away to prevent the onset of withdrawal altogether while restoring brain function so that you can focus on recovering from the addiction. A third medication, naltrexone, can only be taken once all traces of opiates are out of your system.
Medication is only one component of MAT. The other component is counseling, which is the foundation of successful addiction treatment.
Inpatient vs. Outpatient Opiate Rehab Center
If you've searched for "opiate rehab near me," chances are, you've seen WhiteSands Treatment's Palm Bay facility in the results. But not everyone is a candidate for outpatient treatment. In order for outpatient treatment to be successful, you must:
Have strong intrinsic motivation to recover.
Have a safe and stable place to live.
Be in good general physical and mental health aside from the addiction.
Have strong support at home and in the community.
If these apply to you, WhiteSands Treatment's Palm Bay opiate rehab center can help you develop the skills and strategies you need to end your addiction once and for all.
Inpatient opiate rehab through WhiteSands Treatment in Fort Myers or Tampa is essential for people who have:
Little motivation to recover.
An unsafe or unstable living environment.
A co-occurring mental illness, like anxiety or depression.
Little support at home or in the community.
Choosing the treatment setting that's right for you is more important than choosing opiate rehab near me, but choosing can be tough. WhiteSands Treatment's admissions process will help identify the best program for your needs.
How Treatment Works
Treatment should be a holistic endeavor that addresses issues of body, mind, and spirit for whole-person healing. A holistic program involves a variety of traditional and complementary therapies that are chosen for you based on your unique needs and issues. Through these therapies, you will:
Address the underlying causes of your addiction, which may include chronic stress, a history of trauma, or a co-occurring mental illness.
Develop the skills you need to cope with negative emotions, stress, cravings, and other triggers.
Identify and change harmful thought and behavior patterns that keep you mired in addiction.
Learn to have fun and relax without opiates.
Find purpose and meaning in an opiate-free life.
Develop a healthy, productive lifestyle that promotes successful long-term recovery.
WhiteSands Treatment's opiate rehab center will also help you restore all areas of your life, from repairing relationship and financial problems to addressing legal and health issues. Treatment helps you reclaim your life and sense of wellbeing for greater health and happiness for the long-haul.
If you or a loved one needs help with abuse and/or treatment, please call the WhiteSands Treatment at (877) 855-3470. Our addiction specialists can assess your recovery needs and help you get the addiction treatment that provides the best chance for your long-term recovery.