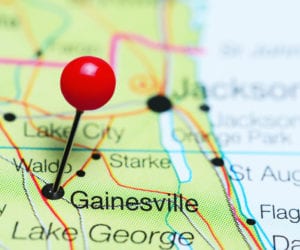 When You Should Use Gainesville Outpatient Alcohol Rehab
While drinking alcohol may be a harmless activity for some, for others it can turn into a nightmare as their abuse of the substance has a negative impact on many aspects of their life. Alcohol use disorder, which accounts for the abuse and dependence to alcohol, affected more than 15 million Americans in 2015, based on the National Survey on Drug Use and Health. Thankfully, it isn't a life sentence; through a Gainesville outpatient alcohol rehab program, you can embark on the journey to a sober and healthy life. 
Want to learn more about outpatient alcohol rehab? Click here.
In this article, we will look at how the Gainesville local alcohol treatment centers such as WhiteSands can help beat alcohol use disorder, the benefits of such a program, and who tends to use them.
How Gainesville Outpatient Alcohol Treatment Helps
An outpatient program is designed to offer treatment for addicts who posses a support network at home and among their friends that is conducive to becoming sober. It is an ideal treatment method for alcohol use disorder if the person isn't expected to have a severe reaction to quitting, meaning that their alcohol withdrawal symptoms is not expected to be severe.
In Gainesville outpatient alcohol rehab, those suffering from alcoholism can be helped through the following programs:
A level of care similar to inpatient programs
One-on-one therapy to help the addict work through problematic behavior and into a healthy lifestyle and coping skills
Group therapy designed to facilitate peer learning
Co-occurring disorder programs, also known as dual diagnosis, which helps a patient by treating their addiction and co-occurring mental disorder simultaneously.
Treatment programs specifically aimed at treating alcohol use disorder.
Outpatient vs. Inpatient Programs
Gainesville outpatient alcohol treatment is a highly effective way to treat an addiction. Studies that examined the success rate of addicts in the justice system found that there is very little difference between inpatient and outpatient care as far as treatment success goes. However, there are certain situations where outpatient becomes the obvious choice for treatment.
Gainesville outpatient alcohol rehab can provide unique benefits when it comes to helping people beat alcohol use disorder. They are as follows:
More freedom – One of the main reasons why people opt for Gainesville outpatient alcohol rehab over inpatient counterparts is due to the freedom that it offers. In Gainesville local alcohol treatment centers, you are still able to tackle any responsibility you may have that would bar you from using an inpatient facility. Things such as your work, childcare, and schooling can still be taken care of since only a few hours each week needs to be dedicated to treatment.
Meeting the right people – Many addicts find themselves surrounded by substance abusing people so that when they want to stop, they may feel alone. In outpatient rehab, you can meet new people that have similar goals of sobriety that live in your area.
Cost – Of course, the cost of rehab is something that may be a concern. While insurance may help to cover the costs involved, outpatient rehab remains the cost-effective alternative to inpatient rehab.
Outpatient Rehab Candidates
Outpatient rehab tends to be used by people who require autonomy to attend to various responsibilities. These are people who need rehab, but don't have to time needed to take weeks off to get into an inpatient program.
Many recovering people use outpatient rehab after they finished with an inpatient program. Done in such a way, they are able to benefit from a continuum of care that can help see them through the transition from early, intensive recovery to adjusting to their new lifestyle.
Sources:
https://www.niaaa.nih.gov/alcohol-health/overview-alcohol-consumption/alcohol-facts-and-statistics
https://www.drugabuse.gov/publications/drugfacts/treatment-approaches-drug-addiction
If you or a loved one needs help with abuse and/or treatment, please call the WhiteSands Treatment at (877) 855-3470. Our addiction specialists can assess your recovery needs and help you get the addiction treatment that provides the best chance for your long-term recovery.