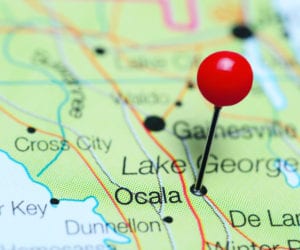 The Best Ocala Outpatient Abuse Rehab
Outpatient alcohol abuse rehab is playing a major role in assisting individuals gain sobriety while remaining in their jobs and caring for their families. Many people aren't in a position where they can take an extended leave from their employment to enter an inpatient alcohol abuse rehab facility. 
Are you ready to start your recovery? Click here to view our rehab locations.
Alcohol Abuse Rehab
When a person with an alcohol abuse problem has a strong support system and a stable home environment, outpatient rehab programs can work quite well. He or she can continue with a work or school schedule while meeting with a counselor, therapist, or group during convenient times. Additionally, people in outpatient programs have the opportunity to put what they learn into practice every day. Outpatient treatment is less expensive and generally covered by most private health insurance policies. It's also an excellent choice for people who have already completed an inpatient alcohol abuse rehab program and need the extra support they can receive while they are transitioning back into work and family life.
Outpatient Treatment Ocala
WhiteSands Outpatient Treatment Ocala FL provides highly effective therapy and rehab for early stage alcoholics who desire to tackle their drinking problem before it gets out of control. The warning signs a person might recognize include missing too many days at work to recover from a hangover, drinking alone, passing out, craving a drink to start the day. All of these warning signs indicate an alcohol abuse disorder exists. The sooner the problem is addressed, the less likely it is to reach the point of destroying a person's life physically or emotionally. Alcoholism contributes to heart disease, respiratory issues, cancer, diabetes, and mental problems. No two patients react to alcoholism the same way, and WhiteSands Outpatient Treatment Ocala doesn't follow a cookie-cutter rehab philosophy. Each patient is assessed, which results in a personalized program that fits their specific needs. If it is determined there is a dual diagnosis, that can also be treated at the Ocala WhiteSands facility. If you or someone you are concerned about the misuse of alcohol, call the WhiteSands Ocala office at (877) 855-3470 and discuss the options they can offer you.
Ocala Local Alcohol Rehab Centers
Outpatient alcohol treatment programs are making a difference in the lives of thousands of people. Ocala local alcohol rehab centers help individuals change dangerous drinking behaviors.
A focus on education teaches patients how to recognize and disarm triggers that might lead to a relapse. WhiteSands Ocala facility offers the following core outpatient treatment programs:
Individual therapy
Individual counseling
Group intensive outpatient therapy
Group intensive outpatient counseling
Inpatient and outpatient levels of care
Treatment plans for substance addiction
Treatment plans for alcohol addiction
Treatment plans addressing co-occurring disorders
There are many benefits that come with outpatient alcohol treatment including the ability to maintain a regular life routine. There is no need to take a hiatus from employment (frequently not possible), and your family will not be left alone trying to make ends meet. You can build a strong support group with the new people you meet and your counselors. Add to that group with family members, church friends, and trusted co-workers. Everyone who is interested in seeing you succeed in your recovery is someone who is part of your support group.
Don't wait for alcoholism to get a stronghold before getting help. Time is important when you consider the damage that is happening inside your body and mind with each additional drink you take. Call WhiteSands' Ocala rehab center today at (877) 855-3470 and make arrangements to get your life back on track.
If you or a loved one needs help with abuse and/or treatment, please call the WhiteSands Treatment at (877) 855-3470. Our addiction specialists can assess your recovery needs and help you get the addiction treatment that provides the best chance for your long-term recovery.