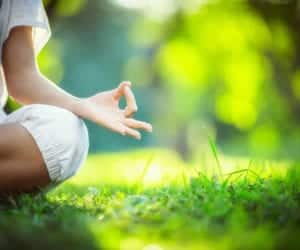 Learn How to Quit Drinking Alcohol
Drinking is considered a social activity by many. People drink a toast at a wedding or anniversary party. Retirement, birthday, graduation, new job, new home, new baby, and other personal events are considered occasions for people to share a drink and make a toast to future happiness. Unfortunately for some people, it is simply another excuse to drink. If you fall into the category of people looking for a reason to drink, it's time to get some help. 
How to Quit Drinking Alcohol
You don't know how to quit drinking alcohol if you have an abuse problem. Every day people die from drinking alcohol, and that's a club you don't want to join. If you have ever wondered if you drink too much, a friend has told you that you need to cut back, or your family has asked you to stop drinking, the odds are high that you have an addiction to alcohol. You need to get help because it is extremely difficult to stop on your own. If you are a heavy drinker, the withdrawal symptoms can be dangerous. Here are some signs you may have an alcohol abuse problem.
If you have lied to friends or family about your drinking
If you try to hide your drinking with breath mints
If you drink when you feel stressed
If you have ever blacked out
If it's hard to stop once you get started
If you drink alone
If you are neglecting your responsibilities at work or home
If you are having problems in your personal relationships
If you can drink more beer or liquor than you used to before feeling high (tolerance)
If you've unsuccessfully tried to stop drinking
If you experience withdrawal symptoms if you try not to drink
First Step to Quit Drinking
The first step to quit drinking is to admit you have a problem. Until you face up to the fact that alcohol has control of your life, you won't be able to quit. The second step is to get help. WhiteSands treatment centers provide excellent care for people who need to quit drinking. Medical detox allows patients to withdraw from alcohol without all the discomfort and side effects because his or her staff doctor will prescribe medication to make the process easier. Rehab, therapy, and counseling are all part of your personalized program. The assessment you have when you first arrive helps the doctors, therapists, and other staff to create a specific program for your issues. It's important for you to understand the reasons you drink and to learn what triggers can set you off in order to avoid relapse. Recovery is a day-by-day process, and each day at WhiteSands you will be learning how to stay in recovery and away from alcohol. WhiteSands has two inpatient facilities in Tampa and Fort Myers FL. The facilities are beautiful and comfortable and staffed with compassionate caregivers.
Treatment of Alcohol Abuse
At WhiteSands, the treatment of alcohol abuse uses both traditional and alternative methods. The alternative therapies used include yoga and meditation, biofeedback, art, nutrition, exercise, and chiropractic. Some traditional therapies include group therapy, individual therapy, dual diagnosis treatment, and family therapy. Each patient receives the therapy his or her doctor, psychiatrist, therapist, and rehab staff feel is the best path to follow. Your treatment results are monitored and will be adjusted as needed.
Today is the day to take charge of your life. Call WhiteSands at (877) 855-3470 and make an appointment for an assessment. Life is waiting for you to rejoin it.
If you or a loved one needs help with abuse and/or treatment, please call the WhiteSands Treatment at (877) 855-3470. Our addiction specialists can assess your recovery needs and help you get the addiction treatment that provides the best chance for your long-term recovery.