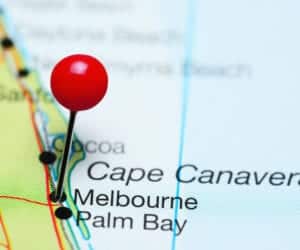 Where to Find Melbourne, FL Substance Abuse Treatment Program
The addiction problem in the U.S. is real, and many people are finding themselves at the crossroad of "on the edge" and "downward spiral." It's a dangerous place to be, and without help the "downward spiral" will be the outcome. People don't plan to become addicted to alcohol or drugs. Kids experiment because they don't believe it's a big deal, and many adults become addicted because they were prescribed legal drugs following surgery, an illness, or an accident. Tens of thousands of people are dying of overdose every year because they didn't find the help that could bring them back from that downward spiral. But there is help, and it's available for you or someone you love. All you have to do is pick up your phone, and call WhiteSands Treatment Centers at (877) 855-3470. 
Substance Abuse Treatment Program
In order for a substance abuse treatment program to be effective, it must be designed around a person's individual needs. WhiteSands outpatient facility in Melbourne does a full assessment on each patient, which includes both physical and mental health. One reason this is so important is due to the fact when there is a co-occurring disorder (substance abuse and mental health issue) both problems must be treated together. Without treating both problems, the result will most certainly be relapse because the emotional issue is generally a major part of the reason for the substance abuse. Once each patient's assessment is gone over by the board-certified doctor and psychiatrist, a treatment plan will be created to treat the specific needs the patient has.
Substance Abuse Rehab Centers
The goal of WhiteSands substance abuse rehab centers is to restore their patients to sobriety, build self-esteem, and recover self-respect. At WhiteSands' Melbourne outpatient facility, all the programs have the patient's long-term recovery as the goal. Group therapy gives patient's the opportunity to hear the stories others share about their struggles with addiction and to share their own. There is strength in numbers, and you may make some good friends in your group therapy to build up your support network. Everyone at the Melbourne facility will also increase your support network and will be there when you need them. Group counseling provides many benefits and were you will learn how to live each day while you are out in the world and how to apply the lessons you learn when you are at work, home, school, or socializing.
Addiction Rehab Center
The quality of care you receive in WhiteSands' Melbourne addiction rehab center is the same as their inpatient care centers. The only difference is the ability to go to work, sleep at home, spend time with family, and have a normal routine. Outpatient programs are for people who are dedicated to getting drugs or alcohol out of their lives, and they must also be only mild to moderately addicted. After the assessment, it may be determined a patient needs inpatient treatment, medical detox, and isolation from alcohol and drug using friends or family. In this instance the patient may be advised to check into the Tampa or Fort Meyers inpatient facility. You can be assured the staff is on your side and will help you in every way possible. They want to see you succeed.
Don't delay in Calling WhiteSands Melbourne outpatient office at 321-265-3154 or the inpatient office at (877) 855-3470. It's not worth taking the risk of becoming a statistic. Call today, speak to a counselor, and set up an appointment for an assessment. It will be the greatest gift you can give yourself.
If you or a loved one needs help with abuse and/or treatment, please call the WhiteSands Treatment at (877) 855-3470. Our addiction specialists can assess your recovery needs and help you get the addiction treatment that provides the best chance for your long-term recovery.