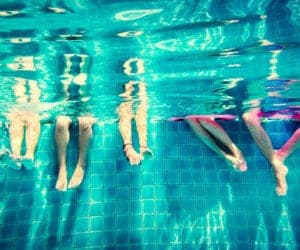 Where Can You find the Most Successful Rehab Programs?
The most successful rehab programs offer high quality individualized programs. A complete assessment is performed by board-certified medical and psychiatric doctors to determine precisely the type of treatment that is needed. A competent and caring staff, along with professional therapists and counselors, works with each individual patient to assist him or her in achieving long-term recovery. WhiteSands Treatment Centers in Tampa and Fort Myers FL do not believe in "cookie-cutter" programs for their patients. Their unique approach to substance abuse treatment is personalized for each individual. 
Most Successful Rehab Programs
Self-respect and self-confidence are often lacking in people afflicted with substance abuse and addiction issues, and the most successful rehab programs rebuild those missing components in the patient's life. The WhiteSands' staff is compassionate and encouraging to every patient, boosting their confidence and encouraging them in the their therapy and counseling. In the Fort Myers facility, you'll find nine custom-built houses. It's beautifully landscaped with fountains, cobblestone walking paths, gazebos, and fountains. Each home has a group meeting room and a therapist office. Two swimming pools serve the nine four-bedroom homes, and each has a spacious lanai to relax and read a book or just lay in the sun. Every patient realizes right away that they are important at WhiteSands. Community buildings contain medical offices, dining hall, spa, and gym.
The Tampa facility was previously a landmark hotel and has been converted to a state-of-the-art resort treatment center containing 150 beds. The grounds include a large resort style dining hall, snack shack, swimming pool, picnic tables, gazebos, gym, game room, and spa treatment rooms. There are both single and double occupancy rooms. Patients feel at home immediately, and their self confidence starts to build.
Most Successful Drug Rehab Programs
The most successful drug rehab programs have medical doctors, psychiatrists, and nurses on the premises every day. Personal assessment determines if there is a co-occurring disorder (addiction and mental health), so the proper treatment is given where it exists. Patients going through detox need to be monitored and receive medication to have a safe and comfortable withdrawal. Medical management is critical during detox and recovery. Patients attend both individual and group therapy and counseling, which uses therapeutic interventions, focuses on education, mental health, and relapse prevention using both traditional and alternative treatments.
All medications are managed during detox and inpatient rehab programs including those for addiction withdrawal and other medical problems. This is done for the safety of the patient and the lessen their stress. Medical detox is the only safe way to rid the body of drugs. It can be dangerous, and in some cases deadly, to just try quitting "cold turkey" due to the severity of the withdrawal process. At WhiteSands the medical team closely supervises every step of the patient's withdrawal. Patient's receive compassion and respect from the team of board-certified doctors, nurses, psychiatrists and counselors they work with every day, and have regular evaluations to monitor the progress being made.
Effective Addiction Treatment
Effective addiction treatment programs also include a number of alternative therapies that help the person grow emotionally and spiritually. Each patient is helped to find their value after most arrive feeling worthless and broken. Part of the evaluation program is discovering what alternative therapies are suited to the patient. Some of these alternative choices include yoga and meditation, biofeedback, art therapy, exercise therapy, chiropractic care, and smart recovery. Relapse prevention is a crucial part of rehab programs, and patients learn to recognize triggers and cope with urges and cravings. They also learn how to stay motivated and on track. Learning to live a full and balanced life, free of any addictive substances, is the ultimate goal, and every WhiteSands' staff member is on the patient's team and rooting for him or her to be a winner.
If you personally need help or someone you love is suffering from addiction, call WhiteSands at (877) 855-3470 and speak to a counselor. He or she will help you arrange for inpatient care at one of the exceptional WhiteSands treatment centers.
If you or a loved one needs help with abuse and/or treatment, please call the WhiteSands Treatment at (877) 855-3470. Our addiction specialists can assess your recovery needs and help you get the addiction treatment that provides the best chance for your long-term recovery.