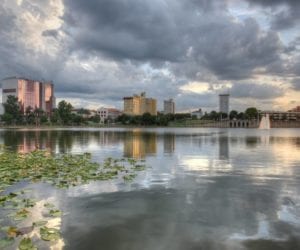 A Drug and Alcohol Rehab Center Can Help You End an Addiction for the Long-Haul.
Addiction takes a toll on your relationships, health, and finances, and it can cause serious legal problems. Ending your addiction now will improve your life on many fronts, but willpower and good intentions, according to the National Institute on Drug Abuse, are rarely enough to help you end your addiction for the long-term. A drug and alcohol rehab center is almost always needed. 
Why is Treatment Necessary?
Addiction is a very complex disease of the brain, changing its chemical functions and physical structures and leading to compulsive drug-using behaviors despite the negative consequences it causes. Addiction almost always has underlying causes that must be addressed in order to successfully recover. Common underlying issues include chronic stress, a history of trauma, and mental illness.
Additionally, addiction causes myriad problems in your life, and it leads to dysfunctional thought and behavior patterns that perpetuate the addiction and may lead to denial. A high quality drug and alcohol rehab center will address the underlying issues of the addiction, help you repair the damage done to your life by the addiction, and help you learn to think and behave in healthier ways.
Holistic Treatment is Best
A holistic approach to treatment offers the best possible outcomes, according to the Substance Abuse and Mental Health Services Administration. This approach involves a variety of traditional and complementary therapies, psychoeducational classes, and other interventions that address all of an individual's issues, needs, and problems.
The most commonly used traditional therapy in drug addiction rehabs is cognitive-behavioral therapy, which helps you identify and change destructive patterns of thinking and behaving. Family therapy is another staple in high quality treatment programs and helps families work through a variety of issues and learn to communicate in healthier ways.
Complementary therapies are those that are known to be effective for treating addiction when they're used along with traditional therapies. Experiential complementary therapies like art therapy, music therapy, and horticultural therapy help you look at old problems in new ways and develop greater self-awareness and self-confidence. Complementary therapies like yoga, meditation, and acupuncture improve body awareness, reduce stress, and improve feelings of wellbeing.
Inpatient vs. Outpatient Drug Addiction Rehabs
The two main types of addiction treatment are inpatient and outpatient rehab. Inpatient drug rehab centers are residential, with clients living at the center while undergoing treatment. Outpatient drug addiction rehabs involve living at home while in treatment and attending daily treatment programming at the center during the week.
During medical detox, the first step of treatment, your treatment team will conduct a variety of assessments to determine the length and severity of your addiction and evaluate the extent of your problems and issues. Depending on the assessments, the team will recommend either inpatient or outpatient treatment.
An inpatient drug and alcohol rehab center offers the opportunity to focus solely on recovery during treatment, and it helps you develop the life skills and coping skills you need to be successful in recovery once treatment ends. Inpatient treatment is essential for people who have an unsafe or unstable living environment; a co-occurring medical or mental illness; little motivation to recover; or a long history of addiction.
Outpatient drug rehab centers can work well for people who have a high level of intrinsic motivation to recover and who have a safe, stable place to live. Outpatient treatment enables you to continue working, attending school, or caring for the family while in rehab.
Treatment Works
Treatment works for most people who engage with their treatment plan. A high quality drug and alcohol rehab center can help you recover from your addiction once and for all and enjoy a higher quality of life and greater wellbeing for the long-haul.
If you or a loved one needs help with abuse and/or treatment, please call the WhiteSands Treatment at (877) 855-3470. Our addiction specialists can assess your recovery needs and help you get the addiction treatment that provides the best chance for your long-term recovery.