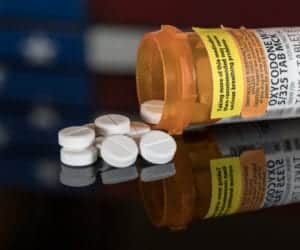 Opioid Overdoses Claim More Lives Than Car Crashes
As of January 2019, the amount of fatal opioid overdoses has officially surpassed the number of individuals who have lost their lives in car accidents. Reports concluded that the odds of losing your life to an unintentional opioid overdose are now 1 in 96; a shocking reality that speaks to the opioid crisis that the nation is currently facing. Opioid Overdoses are an extremely distressing actuality but the most devastating thing about it is that it is preventable.

Each and every single day across the nation, close to 130 individuals die as a result of overdosing on opioids. This preventable cause of death is also officially the leading cause of death in the U.S. Steps need to be taken immediately in order to save these individuals from losing their lives to these addictive painkillers.
Overdose Prevention

By improving the ways in which opioids are prescribed, as well as the frequency in which they are prescribed, can help prevent an accidental and unintentional overdose from happening. Reversing an opioid overdose is possible if you have the right medication and if it is administered promptly. Naloxone, an opioid antagonist, can reverse an opioid overdose when given to the individual in a timely manner. Naloxone works by prevention the opioid from reaching the brain, therefore, blocking the opioid from entering the brain.

Paramedics and emergency medical service personnel are well informed on how to treat an opioid overdose with naloxone and should be called upon as soon as an opioid overdose is spotted. Naloxone comes in a number of different forms such as an injection as well as a nasal spray. The opioid crisis is at such an epidemic level that an increasing number of bars and restaurants now carry an inventory of single dose naloxone and naltrexone overdose kits. As of mid-2018, almost all states allow patients to purchase naloxone kits from their local pharmacy without requiring a prescription. This speaks to the severity of the opioid crisis across the nation as parents of loved ones who are addicted to opioids often keep these as a safety net in case of emergency.

The truth of the matter is that the over-prescribing of opioids in the first place is the foundation of the opioid crisis that is facing the nation. Through following best practices when it comes to prescribing these heavily addictive medications, the number of people getting their hands on them will be lessened.

The simple misuse of opioids can land you in an ambulance on the way to a hospital. It is recommended that no individual under the age of 18 be prescribed or have access to opioid drugs. This is because the brain is still in the process of development and opioids may have an effect on the proper growth of the brain.
Opioid Use Disorder

For those who struggle from opioid use disorder and have become dependent on these pain medications, treatment is available. Medication-assisted therapy (MAT) is a type of treatment that can help those who are struggling with opioid use disorder. This type of therapy combines various types of treatments, as well as medications such as methadone or naltrexone, in order to help patients overcome their addiction or dependency.
Signs of an Opioid Overdose
It's important that individuals recognize an opioid overdose when it occurs. Some signs that may indicate an opioid overdose are:

Irregular breathing
Pale, grey colored skin
Not responsive to touch or sound
Blood pressure is low and continues to drop
Pupils are very small
It's crucial to remember that not all of the above-listed signs of an overdose will be present. Having a reversing agent with you at all times will help counteract the overdose, bringing the individual back into consciousness. You must call 911 as soon as you notice that an individual is showing signs of an opioid overdose.

There is help available for those who are struggling with an issue with opioid abuse. If you or someone you love is struggling, it's time to get professional help.
If you or a loved one needs help with abuse and/or treatment, please call the WhiteSands Treatment at (877) 855-3470. Our addiction specialists can assess your recovery needs and help you get the addiction treatment that provides the best chance for your long-term recovery.