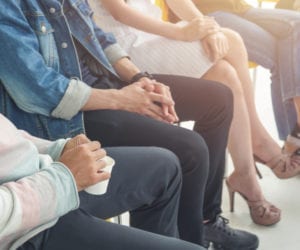 Many Treatment Facilities Offer All Levels of Care

We often see treatment centers that offer either most levels of care or a full spectrum of care options. While this may seem self-explanatory, many individuals do not completely understand what having a full continuum of treatment options really means. While addiction cannot be 'cured', it can be properly managed with the right treatment in place.

Through a comprehensive approach to addiction recovery, which many addiction treatment facilities offer, individuals will have all of the tools, resources, and help needed to make a full recovery from their addiction. Having a full spectrum of care offered means that the patient will receive the care needed from admittance to discharge and beyond. From the moment the individual seeks help from a center that offers all levels of care, they will be guided from start to finish, first beginning with an initial patient assessment.

Full Continuum of Care Explained

So what does a full continuum of care mean? When a center states that they offer a full continuum of care it means that they offer all levels of treatment from the starting of treatment until the end of treatment. Throughout your journey toward recovery, you will have counselors and therapists supporting you in each phase of recovery. Recovery from addiction does not happen overnight, rather, it occurs through a number of stages.

When an individual receives a full continuum of care, they are receiving everything they need to obtain sobriety. Some of the levels of care that will be provided to them are:

Intervention
Medical Detox
Behavioral Therapy
Partial Hospitalization
Residential Services
Inpatient Treatment
Outpatient Treatment
Partial Hospitalization Programs (PHP)
These centers will also offer short-term and long-term rehab options. A short-term program would be anywhere from 15 days to 30 days while a long-term program would be anywhere from 30-days to 90-days.

Aftercare Assistance

A center that offers a full continuum of care will also offer aftercare assistance such as help with housing and looking for local support groups. Aftercare programs include relapse prevention programs will help to teach individuals trigger management tools so that they know how to cope with temptation when they experience it. These coping strategies are imperative to an individuals success in long-term sobriety. Locating nearby AA and NA programs will also be a part of the aftercare programming that many addiction treatment facilities offer.

When you work with an addiciton specialist, they will advise the best treatment modalities that are based on your unique needs. Getting personalized treatment will ensure that you are on the right path toward sustained sobriety. Once you have successfully completed your program, you may be eligible to become part of the alumni program that the center may offer. An alumni program will help you stay connected with the sober community while also offering ongoing support.

The time to get treatment is now as your addiction will progressively get worse the longer you put off getting the necessary help. There is a life beyond addiction; it's time to experience what sobriety truly feels like. Once you obtain long-lasting sobriety, reaching your personal goals will be attainable.

If you or a loved one needs help with abuse and/or treatment, please call the WhiteSands Treatment at (877) 855-3470. Our addiction specialists can assess your recovery needs and help you get the addiction treatment that provides the best chance for your long-term recovery.