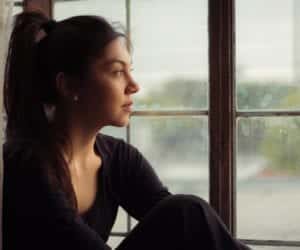 Getting Ready for the Road Ahead
When an individual has made the decision to seek treatment for their drug or alcohol addiction, they need to be prepared for the challenges ahead. Recovering from addiction is not easy and it will take a lot of mental strength to obtain sustained sobriety. Prior to attending treatment, write down some notes about how you think your life will be affected once sobriety is obtained.
Some thoughts that can help you better prepare for the changes ahead are:
Remembering all of the reasons why you choose to get sober

Listing out the pros of becoming sober

Be mindful that your life will fall into place once you obtain sobriety

If you have attempted recovery in the past, remember what worked and what didn't

Set realistic, measurable goals

Ask for ongoing support from close family and friends during this time
Overcoming Substance Abuse and Addiction
For many addicts, the most difficult part of the entire recovery process is the initial step: realized that you need help. The thought of sobriety can instill feelings of fear and apprehension and this is par for the course. These feelings, though, cannot hold you back from getting the help you desperately need to get better. When you are dedicated to obtaining sobriety, all facets of your life will change and you will have to learn to handle and manage things without the assistance of drugs or alcohol. When you reach sobriety, you will have to learn how to handle certain things without the crutch of substances such as:
Handle stress holistically

Manage free time without getting bored

Your self-image

The individuals you allow into your life

How to avoid situations that will make you feel lonely
By going into addiction recovery with a positive outlook and a plan in mind, you will have the tools and resources necessary to succeed in your sobriety. It's important to remember that a full recovery from addiction takes time and patience and you will constantly have to work at maintaining your sobriety. There will be temptations everywhere that you go and you will have to learn how to handle triggers with coping mechanisms.
Saying Goodbye to Toxic Habits
Nobody is immune to the disease of addiction and everyone is prone it. Some of us are predisposed to addiction by virtue of family members being addicts or due to underlying reasons such as a mental health disorder. Those who struggle with a mental health disorder are 50 percent more likely to struggle with drug or alcohol addiction. This is because these individuals work to suppress their feelings by 'self-medicating', therefore, resort to drugs or alcohol in order to cope.
Managing your addiction should never be dealt with on one's own and requires the professional help of addiction counselors and therapist. The right treatment program coupled with therapy can render sobriety but it takes commitment in order to achieve a level of sustained sobriety. If you or someone close to your is struggling with addiction, it's important to get into treatment right away.
If you or a loved one needs help with abuse and/or treatment, please call the WhiteSands Treatment at (877) 855-3470. Our addiction specialists can assess your recovery needs and help you get the addiction treatment that provides the best chance for your long-term recovery.