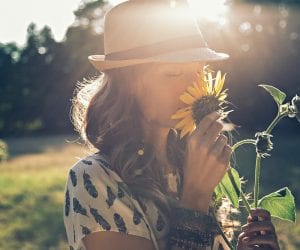 Success in Recovery – What Every Family Member Needs to Know
Ask anyone who has successfully overcome addiction and they will tell you that long term recovery is a marathon and not a sprint. Achieving long-term success in recovery and a lifetime of sobriety may come with significant challenges.  However, overcoming those challenges is worth every bit of effort as you discover just how much peace, contentment, and joy you can experience in life. 
If you are worried about a loved one, or yourself, it is important to understand the key components that make recovery possible. Here are some tips for finding long-term success and a lifetime of sobriety and drug-free living.
If you or a loved one are struggling with addiction, call WhiteSands Alcohol and Drug Rehab today to learn how we can help 877.969.1993
Five Tips for Finding Success in Recovery
1.  Seek Community and Family Support
No one gets clean on their own, and the support of family members, friends, loved ones, and the community at large can make all the difference in the world. If someone you care about is struggling with drug addiction, being there for them is a critical part of their short-term and long-term success in recovery.
This support can take many forms, from helping the individual to seek help to making sure you have a supply of medication that can stop an opioid overdose in its tracks. By working with medical experts, rehabilitation experts, and others, you can provide the support your loved one needs to achieve long term success in recovery.
2.  Maintain Your Integrity
Integrity is a vital part of success for the recovering addict and their family members. It is important that loved ones, rehabilitation staff, and everyone else who interacts with the addict conduct themselves in a professional and caring manner.
This integrity extends to the individual with drug dependency as well. The desire to overcome addiction is a key part of success in recovery, and without this strong and steadfast conviction, the path to wellness will be much longer and far more difficult.
3.  Learn New Life Skills
Men and women who suffer from drug addiction often lack life skills and coping mechanisms others take for granted. This lack of life skills can have many causes, from a history of abuse in childhood to difficulties on the job to marital and relationship issues. But no matter what the root cause, one of the primary goals of any successful rehab is to provide the addict with the life skills they are missing.
Learning life skills is an integral part of success in recovery, and these lessons can take a number of forms. Group counseling sessions may be used to teach the individual the skills they need to live life as a sober individual, while peer to peer support allows patients to learn from one another and build on the successes they have enjoyed. This combination approach can be very valuable along the road to recovery.
4.  Pursue Personal Growth and Healing
People struggling with addiction have often experienced a significant amount of trauma in life.  Healing the wounds left by that trauma is an integral part of treating the root causes of addiction and achieving long term success in recovery.  The work required to face an emotionally painful past inevitably leads to significant personal growth.  As a result, the person is better prepared to cope with other stressful experiences that may occur in life. For these reasons, personal growth and a commitment to healing are essential for those entering recovery.
Once again, loved ones can help a lot, giving a friend or family member the support they need to overcome their obstacles can help them continue their personal growth and healing. If you care about someone with drug addiction, it is important to research how personal growth and healing can help in the recovery process.
5.  Take a Spiritual Approach
A firm belief in a higher power is a key underpinning of many successful rehabilitation efforts, and this faith can be a powerful force in the life of an addict. This belief in a higher power can take many forms, from traditional religions like Christianity and Judaism to spirituality and more esoteric approaches.
In addition to a personal belief in a higher power, rehabilitation centers can provide the spiritual support addicts need to succeed on their road to recovery. In the end, this kind of deep-seated spirituality is a vital part of long-term success in recovery, as important as physical relief and the development of coping skills.
If someone in your life is suffering from a drug dependency, every day can be a struggle, not only for them but for you as well. You owe it yourself, and the person you care about, to get them the help they need. We invite you to call WhiteSands Alcohol and Drug Rehab at 877.969.1993 to discuss your specific issues.  We can help you or your loved one find long term healing and success in recovery.
If you or a loved one needs help with abuse and/or treatment, please call the WhiteSands Treatment at (877) 855-3470. Our addiction specialists can assess your recovery needs and help you get the addiction treatment that provides the best chance for your long-term recovery.