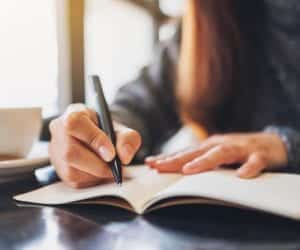 A Relapse Prevention Plan is Key to Success in Recovery
For people who have successfully completed treatment for addiction to drugs or alcohol, the goal is to start a new beginning and enjoy living free from drugs and alcohol for the rest of your life.  During your time at WhiteSands you will have built a strong support network, learned new healthy habits and coping strategies to help you achieve this goal.  It's important to write out a relapse prevention plan outlining many of these tools including steps you will follow in moments when you feel tempted to relapse.  
If you or someone you care about is suffering from addiction, it is important to recognize that having a solid relapse prevention plan in place is a vital part of long-term recovery. Rehabilitation treatment is a vital first step, but it is also critical that the right support is in place once you return to life, that support includes having a solid relapse prevention plan.  
If you or a loved one are struggling with addiction, call WhiteSands Alcohol and Drug Rehab today at 877.969.1993 to learn how we can help.
How to Create a Relapse Prevention Plan That Works
From work to school to personal relationships, having a plan in place is one of the keys to success in any area of life. If you want to help a loved one, or yourself, stay clean and sober for the long run, you need to start by making a plan. 
Build a Support Structure
Having the right support structure in place is a key part of any successful relapse prevention plan, and identifying those sources of support is a great first step on the road to recovery. You can start by identifying positive influences in your life, from caring family members to supportive coworkers to fellow recovering addicts who you can relate to.
By building a support structure you can rely on, you will begin to develop your personalized relapse prevention plan. This relapse prevention plan will outline the role every member of your support team will play, giving you resources you can rely on in times of stress. The road to recovery is not without its challenges, but the right support structure can make a world of difference when things get tough. 
Identify and Avoid Potential Triggers
One of the biggest challenges addicts face on their road to recovery is the presence of harmful triggers. These triggers can take many forms, from experiencing stress to encountering people and places that remind you of when you were using drugs to dates and holidays that bring up painful memories.
Identifying these potential triggers is a key part of developing a successful relapse prevention plan. It can take some time to identify all of these triggers, especially for long term chronic drug users. The simple act of identifying and acknowledging triggers can be incredibly healing in and of itself.  And this identification process is also key to success and avoidance. 
Once those triggers have been identified, the relapse prevention plan will lay out a strategy for avoiding the people, places, and things that could lead to further drug use as well as strategies for what to do when a trigger does arise. These avoidance strategies may involve making new friends, finding healthy new ways to have fun without the influence of drugs and alcohol, or even moving to another town or city. 
By removing the triggers that caused you to use drugs in the first place, the odds of long-term sobriety are increased making this a key part of any successful relapse prevention plan. This is not the only part of the plan, but it can be a key first step on the road to recovery. Additional steps to avoiding common triggers may be cutting ties with certain people, especially toxic influences who may still be engaging in negative behaviors. It can be hard to cut ties with friends, but sometimes it is necessary as part of a comprehensive relapse prevention plan. Experienced drug counselors are experts at helping to identify these triggers and learning how to avoid their harmful effects, and they can be invaluable to lifelong recovery.
When recovering from addiction to drugs or alcohol, you need a clear plan in place. More than a recovery plan – you need a long term relapse prevention plan, one that can help you achieve lifelong sobriety and live a more fulfilling and successful life. WhiteSands Alcohol and Drug Rehab can help.  We help people just like you to build a strong foundation for recovery and find lasting sobriety.
If you or a loved one needs help with abuse and/or treatment, please call the WhiteSands Treatment at (877) 855-3470. Our addiction specialists can assess your recovery needs and help you get the addiction treatment that provides the best chance for your long-term recovery.