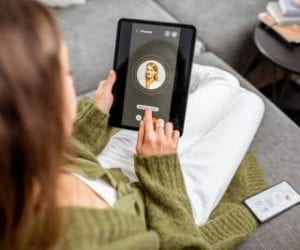 The Importance of Physical and Mental Healthcare During Rehab
For someone in the throes of active addiction, physical and mental healthcare are a low, or non-existent, priority.  Many who enter our doors have neglected their health for a very long time.  Once they are in our care, however, patients begin to receive much needed treatment, not only for their addiction, but also for physical and mental health issues.
If you or a loved one are struggling with addiction, call WhiteSands Alcohol and Drug Rehab today at 877.969.1993 to learn how we can help.
Underlying mental health issues like anxiety, depression, PTSD and more are common underlying causes of substance use disorder.  Many patients at WhiteSands receive what is called a "dual-diagnosis" of substance abuse plus one or more other mental health diagnoses.  During their time at WhiteSands, patients will begin to receive treatment from our on-site Psychiatrist and Behavioral Health Professionals in the form of medication and therapy to begin to heal these underlying mental health conditions.
Likewise, it is not uncommon for patients to come to us with significant physical health problems.  These can be a result of neglecting their health during active addiction, a side effect of their addiction, or in the case of painful conditions, they could also be a root cause of addiction.  Our primary care physician will attend to the physical health of patients for all of these types of health concerns.
Caring for our patients' physical and mental health is an important step in their overall healing journey.  This whole-person care is necessary to create a stable foundation from which they can begin to address their addictive behaviors.
The Need for Ongoing Health Care After Rehab
Unfortunately, in the world of addiction treatment, it is not uncommon for patients to lose these important services once they complete their inpatient treatment program.  Even with the best of intentions and a strong desire to continue with good healthcare, it can be hard to follow up with a doctor or get a timely appointment with a specialist.
If a patient struggles to fill a prescription or has to forego treatment for an underlying health concern it can be tempting to want to self-medicate again.  The risk for relapse is significant.
WhiteSands Provides Continuing Medical Care After Treatment
This is why WhiteSands has made it possible for patients to continue with our Psychiatrist and primary care doctor after treatment.  When patients are nearing the end their inpatient stay with us, they have the option to schedule telemedicine appointments with our Psychiatrist and/or our Primary Care Physician.  In this way, when a patient leaves they already have their follow up and ongoing healthcare in place.  Continuing medical care after addiction treatment is an important part of long-lasting recovery.
Advantages of Telemedicine
At the height of a global pandemic, the need for dependable, consistent electronic communication has become more important now than ever before. There are countless advantages to having remote medical assistance available at one's fingertips. It is especially advantageous for those in recovery who need effective medical advice, efficiently. Some of the benefits of having telemedicine available to individuals are:
Increased flexibility
Less exposure to other possibly ill or infectious individuals
Increased access to qualified specialists
Saves time and money
A high patient retention rate
Telemedicine has helped bridge the gap between patient and provider, one of the main issues that may have prevented individuals from accessing professional medical assistance in the first place. By increasing access to care, patients can much more easily receive the medical support they need.
If you are a recent patient who has completed your treatment at WhiteSands, or any other addiction treatment center, and are looking for continued support, a telemedicine appointment with our medical staff can provide you with the resources you need. By having access to high quality ongoing physical and mental healthcare, you can be reassured that help is truly just a phone call away.
If you or a loved one needs help with abuse and/or treatment, please call the WhiteSands Treatment at (877) 855-3470. Our addiction specialists can assess your recovery needs and help you get the addiction treatment that provides the best chance for your long-term recovery.