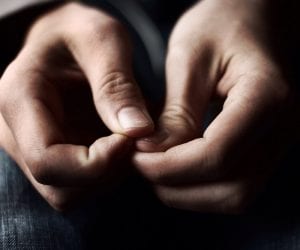 The Connection Between Mental Health and Substance Use Disorders
Close to half of those who struggle with a drug or alcohol addiction also toil with an underlying and often undiagnosed mental health disorder. This co-occurring disorder is often the driving force behind addiction.
To cope with the effects of a mental health disorder, many individuals turn to dangerous substances to mitigate their symptoms. Self-medication attempts, such as using drugs and alcohol, are hazardous methods to cope with mental illness and only worsen the addiction and mental health issue.

Through dual diagnosis treatment in a caring and professional environment, patients at WhiteSands will go through a series of specialized treatment modalities that will stabilize the individual mentally and psychologically via therapy and medication to treat the condition.
If you or a loved one are struggling with addiction, call WhiteSands Alcohol and Drug Rehab today at 877.969.1993 to learn how we can help.
Common Mental Health Conditions Linked to Addiction
Some of the common mental health conditions that are often linked to drug and alcohol addiction include:
Bipolar Disorder
OCD (Obsessive Compulsive Disorder)
PTSD (Post Traumatic Stress Disorder)
Generalized Anxiety
Clinical Depression
Panic Disorder
When an individual struggles with one of these disorders, they are at a much higher risk of developing an addiction to substances as well. There are several signs to look for when considering a whether a dual diagnosis of mental illness and substance abuse disorder exists. Make sure to seek professional help right away if any of these signs occur:
Turning to drug and alcohol use to cope with unpleasant feelings.
Feelings of depression and anxiety, even when you are not drinking or undergoing a traumatic event
Experiencing loneliness that causes you to drink or use drugs when you feel isolated
Previous exposure to a family history of addiction and mental illness
If any of these pertain to you or a loved one, there may be a mental health disorder present. The best way to receive help is through a specialized dual diagnosis treatment program. Our clinicians are board-certified in their fields and can help you learn how to manage your disorder in healthy ways while working toward long-lasting recovery from drug or alcohol addiction.
The Dangers of Leaving Mental Health Untreated
If those who have an underlying mental health disorder do not receive appropriate treatment, they will not effectively overcome their disease. Just as a building needs to be constructed on a solid foundation, so does recovery from drug or alcohol addiction. An individual needs to be stabilized mentally before the habit can be adequately tackled, as this will set a sound basis for recovery.
Those who struggle with an underlying mental health condition will often find it challenging to navigate everyday life, maintain relationships, and function naturally, resulting in job loss and the inability to refrain from using drugs or alcohol. In turn, their mental well-being worsens while their substance abuse increases, making finding a solution even more challenging.
With the right support, guidance, and help, such as from the caregivers at WhiteSands Alcohol and Drug Rehab, individuals struggling with a dual diagnosis can access the resources and tools they need to get better to lead a healthy and fulfilled life.
Treating the Root Causes of Addiction
To achieve lasting recovery, it is essential to heal the underlying causes of addiction.  For many, the root cause is an underlying mental health issue.  Through therapy and psychiatric evaluations, the root causes of the addiction can be brought to the forefront and appropriately treated.
Both mental illness and addiction can be effectively managed through the right combination of medication, therapy, counseling and community support. Our specialists at WhiteSands Treatment are some of the best experts in the addiction treatment industry and are determined to help you manage your disorders to live a happy and fulfilling life. Contact WhiteSands today to take the first steps on your road to recovery.
If you or a loved one needs help with abuse and/or treatment, please call the WhiteSands Treatment at (877) 855-3470. Our addiction specialists can assess your recovery needs and help you get the addiction treatment that provides the best chance for your long-term recovery.