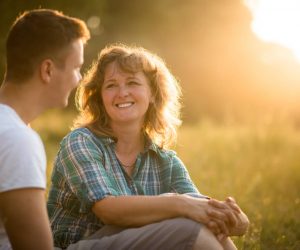 Find Effective Alcohol Addiction Treatment at WhiteSands
Chris was deeply concerned about his mother's alcohol abuse problem when he called WhiteSands for guidance on how to get her into treatment.
Alcohol abuse is a pervasive issue on a national level as the substance is legal, relatively unregulated, and readily available to those of legal drinking age. Unfortunately, many individuals fall victims to alcohol abuse, and to make a full recovery from this chronic disease, treatment is necessary.  
"We are happy to say when Mom got back home, she was a new person and continues to work on her sobriety through the WhiteSands outpatient program; they are just simply the best," Chris states. 
Our facility offers continued support through outpatient programs involving aftercare and relapse prevention for those in active recovery from addiction. When individuals are in a supportive environment conducive to healing, they are much more likely to succeed in long-term sobriety.  
If you or a loved one are struggling with addiction, call WhiteSands Alcohol and Drug Rehab today at 877.969.1993 to learn how we can help.
Our Mission at WhiteSands Treatment 
At WhiteSands Treatment, we are always looking out for our patients' betterment, they are our number one priority.  Simply put, when patients are happy and comfortable, they do better in treatment.
Some of the ways we ensure the comfort of our patients include: 
All guests get a private room with a personal bathroom 

Internet and TV are available in each room, and computers and cell phones are permitted 

A recreation center and athletic complex 

Outdoor grill area with picnic tables and lounge seating 

Walking paths, fountains and pavilions 

A boxing program and personal training 
For people receiving treatment for substance abuse, having healthy avenues to exert energy at the end of a long day of therapy is essential. This is why we put such a significant focus on the amenities and activities that we offer at our facility. 
"She was in Tampa the next day, and she absolutely loved the campus, staff, and amenities," Chris says. 
We are certain that the wide range of amenities we offer our guests truly enhances the rehabilitation experience and makes individuals more receptive to recovery. 
Alcohol Abuse Treatment Program 
Unfortunately, alcohol consumption is normalized in our society, which can make it hard to detect when an individual abuses it. Our comprehensive treatment programs for alcohol abuse and alcohol use disorder (AUD) have helped thousands of people like Chris's mom make a full and lasting recovery.
Through our recovery program, patients work one-on-one with their primary therapist, who will determine any underlying mental health issues that may be the driving force behind addiction. If there is a disorder present, dual diagnosis treatment is required. By addressing co-occurring disorders, the individual can be stabilized to enter treatment for their addiction with promising outcomes.  
Since we offer a full continuum of treatment for those who struggle with alcohol abuse, we can adequately manage the patient from the very start of their treatment to the very end. A period of medical detox is often required for those struggling with alcoholism. The individual needs to be weaned off the substance and completely free of it before entering inpatient treatment.  
Our belief stems from the idea that individual personalized treatment will ensure a long-lasting recovery. When patients are treated on a customized basis, they are not receiving standardized, cookie-cutter care; they receive care that is tailored to them on every level. Our residential facility offers patients the compassionate care they need in a comforting and supportive environment.  
If you or someone close to you struggles with a drug or alcohol addiction, contact our intake specialists today. Help for addiction treatment is easier to find than you think.  
If you or a loved one needs help with abuse and/or treatment, please call the WhiteSands Treatment at (877) 855-3470. Our addiction specialists can assess your recovery needs and help you get the addiction treatment that provides the best chance for your long-term recovery.