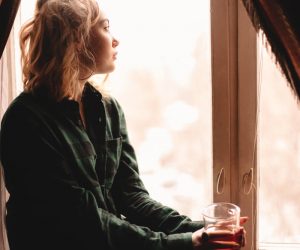 Depression and Anxiety During the COVID-19 Pandemic
If you ask a group of addiction treatment specialists what is most critical to long-term success in recovery, they are likely to tell you the same thing: a healthy support system and solid real-life friendships. Conversely, those experts will also tell you that social isolation, anxiety, and financial stress are major challenges for people in recovery. These conditions should be avoided as much as possible for those with a history of substance abuse.
The current COVID-19 crisis and resulting social isolation have turned life upside down for the entire world. People struggling with a substance use disorder are particularly impacted. Without a robust support system including regular support group meetings and face to face contact with loved ones, former substance users are at risk of slipping back into active addiction.
The link between addiction and depression has been long established, and the unforeseen consequences of the coronavirus response are now on full display. Those who have suffered from substance use disorder in the past are at greater risk for experiencing depression, especially when they struggle to stay connected, pursue their careers, and stay healthy.
If you or a loved one are struggling with addiction, call WhiteSands Alcohol and Drug Rehab today at 877.969.1993 to learn how we can help.
What Is Situational Depression?
As we navigate the current COVID-19 pandemic and look for a better way forward, it's essential to understand the strong connection between depression and addiction. Situational depression can be incredibly difficult for those with a past substance abuse disorder, and even a brief COVID-19 lockdown was enough to trigger that kind of deep sadness.
Situational depression is different from clinical depression in many different ways, mainly the way it is triggered. As the name implies, situational depression is triggered by external events, and the COVID-19 disruption is a perfect case in point.
With unemployment at record highs, economic uncertainty everywhere, and the ever-present risk of illness, it is no wonder so many people are experiencing situational depression. This group includes those without a history of mood disorders, and it is vital for family members, socially distanced as they are, to keep tabs on their loved ones as the current moment unfolds.
Common Causes of Situational Depression
Situational depression can be triggered by a range of life events, and individuals and family members should remain mindful of red flags. As previously stated, there is a strong connection between depression and substance abuse, and the factors that trigger one can often cause the other.
Situational depression can be triggered by the loss of a loved one, something that all too many families are experiencing during the COVID-19 crisis.  Short of losing a life, situational depression can also be spurred by experiencing a severe illness, either in the individual or a close friend or family member.
Job loss and problems with finances can also give rise to situational depression, and as unemployment rates rise, these types of issues tend to worsen. There is a correlation between depression rates, even suicide, and rates of unemployment and economic insecurity.
Common Symptoms of Depression
Whether it is situational or clinical, all forms of depression have several common symptoms. The early warning signs of depression can include a loss of interest in special activities, a desire to withdraw from life, and the need to isolate and separate from friends and loved ones.
If you notice any of these symptoms in someone you love, it is essential to talk to them about their problems and get them the help they need right away. Situational depression can be effectively treated, but early intervention is often the key.
How Is Situational Depression Treated?
Any depression is cause for concern, and it is important to heed the warning signs and seek help. When caught early, situational depression can be treated effectively, and doctors use several different methods to help their patients heal and take back control of their lives.
Therapy
Talk therapy is one of the most effective treatments for situational depression, and in many cases, that is the only action needed. Merely talking to a trained counselor, either in person or over the internet, can help a lot, allowing the sufferer to identify their triggers and overcome the current situation.
Medication
Medication can also be useful in the treatment of all kinds of depression. Many of the same antidepressants and antianxiety medicines used to treat clinical depression can also be helpful when used short term to treat situational depression. When depression is triggered by a life event, medication is often only required for the short term.  Talk to your doctor about how to best manage medications prescribed for your situation.
Connection
Its important to remember there is a difference between physical distancing and social distancing.  While we need to maintain physical distance at the moment, we also need to keep social connections strong now that they are needed more than ever.  It's important to make extra effort to stay in touch with friends and family and stay involved with support groups like AA and NA meetings through virtual events.  Your support network is always an important lifeline, and its never been more necessary that it is now.
Situational depression can hit those with a history of substance use disorder harder, so those in recovery need to protect themselves and understand their risks. If you or a loved one have struggled with addiction, it is crucial to take the warning signs of depression seriously, so you can get the help you need without delay.
Dual Diagnosis Treatment at WhiteSands
Its very common for individuals struggling with addiction to also have an underlying mental health condition at the root of their substance use disorder.
WhiteSands' staff are specialists in the field of dual diagnosis treatment for co-occurring mental health and substance use disorders.  Whether depression, anxiety, PTSD, bipolar disorder, or another condition, mental health disorders must be addressed for addiction treatment to be successful. Contact WhiteSands Treatment today to learn how we help people just like you to heal situational depression and overcome addiction once and for all.
If you or a loved one needs help with abuse and/or treatment, please call the WhiteSands Treatment at (877) 855-3470. Our addiction specialists can assess your recovery needs and help you get the addiction treatment that provides the best chance for your long-term recovery.