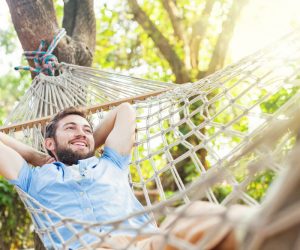 How to Feel Positive Without the Influence of Drugs and Alcohol
Depression, anxiety and other mood disorders are common underlying causes of substance abuse.  Many people turn to alcohol and other drugs in an attempt to feel better. Unfortunately, these attempts only provide temporary relief at best.  Overtime they will make matters worse and can easily lead a person down the path to addiction.  If you are struggling with low mood, dealing with co-occurring mental health and substance abuse disorders, or currently in recovery looking for new coping strategies, its important to realize that there are effective ways to feel better naturally.
If you or a loved one are struggling with addiction, call WhiteSands Alcohol and Drug Rehab today at 877.969.1993 to learn how we can help.
If you want to boost your mood, aid your recovery efforts, and simply gain a more positive outlook on life, its important to take a proactive approach to your daily activities. Here are ten positive drug-free ways to boost your mood naturally, without the use of harmful substances.
10 Natural Drug-Free Mood Elevating Activities
1. Exercise – Moving is good for your body, but it is also good for your mental state. Exercising in recovery will be good for your mood and well-being, so put on your walking shoes, take a stroll around the neighborhood or join a local gym.
2. Attending Worship Services – Having a supportive community of like-minded people can go a long way towards helping you feel more positive towards life. If you are a spiritual person, no matter what faith you belong to, its worth trying to find the right faith-based community that feels inspiring to you.
3. Serving as a mentor – As you walked down the road to recovery, you may have had a mentor by your side, and now is a great time to pay it forward. Volunteering as a mentor for someone just entering recovery can make you and them feel better.
4. Attending sober parties – When you were using, parties and drugs probably went hand-in-hand, but now that you are in recovery, sobriety-centered parties are great for your well-being, so seek them out and enjoy the company.
5. Reading a good book – It is easy to get lost in a fascinating novel or compelling true story, so head to the local library or bookstore and stock up on some great books. Reading is good for the soul and the mind, giving you a double benefit.
6. Exploring the local community – You may not know how many hidden gems are right in your backyard, so check out your local community and be a tourist in your hometown. You might be surprised to meet interesting people, make new friends, and find new places and things to enjoy.
7. Learning to cook – Learning to cook is a great hobby, and it will also help you improve your diet.  If you're tired of takeout, head to the grocery store, go online for some great recipes, and test your skills in the kitchen. If you need help, joining a cooking class can be a great way to elevate your mood and please your palate.
8. Taking a class at a local community college – The price of tuition is relatively low at community colleges, and these learning institutions have plenty to offer. Whether you take a class to advance your career or just to have fun, you will be left with a feeling of accomplishment.
9. Planting a garden – Growing your own food is a great way to boost your mood as well as improve your meals. Watching the seeds you plant sprout and enjoying the literal fruits of your labor will give you a real sense of satisfaction, and planting colorful flowers will boost your mood and help to cheer up your home.
10. Going on a date – If you are single, now may be a good time to get back into the dating pool. Whether you let a friend fix you up on a blind date or try out one of the many dating apps, you can meet some interesting people, forge new friendships and maybe even find some romance.
The road from addiction to recovery can be a long one, but that does not mean you cannot have some fun along the way. Indeed, living a sober life allows you to be more engaging, more exciting, and more charming than you have ever been before.
Now that you are firmly on the road to recovery, it is time to enjoy yourself once again. Life in sobriety is what you make it, and the ten great activities listed above can improve your mood and well-being while helping you avoid harmful triggers and give you a new lease on the rest of your life.
If you or a loved one needs help with abuse and/or treatment, please call the WhiteSands Treatment at (877) 855-3470. Our addiction specialists can assess your recovery needs and help you get the addiction treatment that provides the best chance for your long-term recovery.