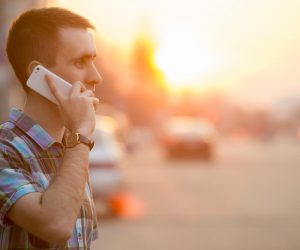 What Makes a Good Alcohol and Drug Rehab?
Choosing the best treatment center for your needs can be challenging.  Each facility and the treatments they offer vary substantially and you want to find one that's going to help you achieve the best possible results. It's important to note that not all treatment centers are the same. It's essential to do your research when deciding on a rehab center for yourself or a loved one.  Learning which questions to ask when choosing an alcohol and drug rehab can help you make an informed decision.
We've compiled a list of questions to keep in mind when considering which treatment center is the best for your personal sobriety journey. Let's look at some of the questions you should ask to ensure you find the best possible alcohol and drug rehab for you.
If you or a loved one are struggling with addiction, call WhiteSands Alcohol and Drug Rehab today at 877.969.1993 to learn how we can help.
Does the Center Have Individualized Treatment Programs?
Many treatment facilities apply a generic, standardized approach to recovery as this is easier and more cost-effective. Unfortunately, this approach does not delve beneath the surface to uncover any underlying mental health disorders that may be the driving force behind the addiction. At WhiteSands Treatment, we personalize each recovery program to the unique and specific needs of the patient. By providing a customized approach to recovery, we can identify the root cause of the issue to help each patient effectively manage and cope with their addiction and mental health disorder.
Does the Facility Offer Multiple One-on-One Sessions With a Licensed Primary Therapist?
A unique feature of WhiteSands involves offering multiple one-on-one sessions with a full-time licensed primary therapist each week. Patients will meet with their primary therapist up to three times per week, where they can have the opportunity to open up and explore any deep-rooted struggles helping them to attain long-lasting recovery.
Are Extended Slow Tapers off of All Mood and Mind-Altering Drugs Available?
Our facility has access to some of the most effective detox medications including medications for tapering, weaning, and medically-assisted treatment. Registered nurses and medical specialists will assess each patient through an in-depth evaluation to determine the best remedy for them.  A slow taper managed by medication is by far the safest and most comfortable way to detox.
Are There Board-Certified Addictionologists On-Site?
Something truly unique about WhiteSands Alcohol and Drug Rehab is that we provide full-time addictionologists on-site. An addictionologist is a medical doctor who specializes in helping people struggling with substance abuse make a full and lasting recovery. We are one of the nation's only treatment centers to have an addictionologist as part of our full-time team.
Do They Offer a Dual Diagnosis Program With Board Certified Psychiatrists?
For those who struggle with an underlying mental health disorder, dual diagnosis treatment is essential. This program works to uncover and tackle the driving forces behind addiction, which may be a mental illness such as bipolar disorder, clinical depression, generalized anxiety, PTSD, or any other mental health condition. Patients will work closely with their primary therapist and psychiatrist to learn to manage their underlying condition in healthy effective ways rather than turning to drugs and alcohol in an attempt to self-medicate.
Is There a Low Patient-to-Therapist Ratio?
Many treatment centers have group sessions with 25 or more patients. We do not believe this is an effective strategy as it does not allow a personalized approach to recovery. Often, centers do not offer one-on-one therapy and resort to only group sessions. At WhiteSands Treatment, we offer a very low patient-to-therapist ratio, with group sessions, including only 10 to 12 individuals. This feature allows patients to form a closer bond with their counselors and create lasting friendships with fellow guests while working toward recovery.
Do They Have a State-of-the-Art Recreation and Athletic Center?
We place as much focus on providing top-notch care as we do on the amenities and activities we offer patients. Once treatment is complete for the day, patients are then treated as 'guests' of WhiteSands Treatment. They can enjoy all of the amenities we have on-site, including a newly-constructed recreation center and athletic complex, a swimming pool, basketball, volleyball, indoor and outdoor lounge areas, a 24/7 snack bar, walking paths, boxing lessons, and so much more.
If you or someone you know is struggling with drug or alcohol addiction, get in touch with our intake team today. We are proud of our high success rates in helping individuals sustain their sobriety long-term, and we can help you too. The start of a new year is here, and what better way to begin than to dedicate yourself to sobriety.
If you or a loved one needs help with abuse and/or treatment, please call the WhiteSands Treatment at (877) 855-3470. Our addiction specialists can assess your recovery needs and help you get the addiction treatment that provides the best chance for your long-term recovery.