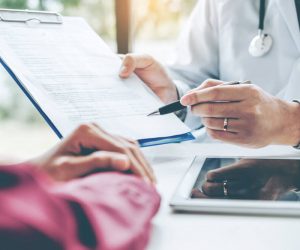 Does Your Health Insurance Cover Drug and Alcohol Rehab?
Health insurance policies and coverage can be tricky to navigate, especially when it comes to addiction treatment. Looking into your policy in great detail will help you better understand what type of addiction treatment is covered.
Some treatment centers like WhiteSands Alcohol and Drug Rehab accept most private insurance plans, while others accept Medicare and Medicaid. There are often self-pay options available as well. While some insurance providers cover the entire treatment, some plans only cover a percentage.
With so much ambiguity between coverages, it's essential to speak with your insurance provider to better understand what is covered under your plan. However, you should know the basics of how insurance works when dealing with addiction treatment before enrolling in rehab.
If you or a loved one are struggling with addiction, call WhiteSands Alcohol and Drug Rehab today at 877.969.1993 to learn how we can help.
What Types of Addiction Treatments are Covered by Health Insurance
The two main types of coverage plans in the U.S. are HMO (Health Maintenance Organization) and PPO Preferred Provider Organization but will the plans cover addiction treatment?
There are many different types of drug and alcohol addiction treatments that are covered by health insurance plans. Some of the most popular types of treatment and therapies that are covered are:
Medically Assisted Detoxification
Inpatient/Residential Treatment
Outpatient and Intensive Outpatient Treatment (IOP)
Aftercare including follow-up care
Counseling and therapy
Medication
What Types of Addictions Are Covered by Health Insurance?
Whether you are struggling with an addiction to illicit or prescription drugs or are struggling with alcohol use disorder, many health insurance providers cover treatment for all these types of addictions and more. Health insurance plans generally cover all types of addictions, regardless of what substance is used.
The Affordable Care Act and Addiction Treatment
The Affordable Care Act, also known as Obamacare, was passed in 2010. Its overarching goal involves making healthcare affordable and accessible to more individuals. This type of health insurance plan allows those in a lower-income household to access comprehensive healthcare services. According to Healthcare.gov, "The law provides consumers with subsidies ("premium tax credits") that lower costs for households with incomes between 100% and 400% of the federal poverty level."
The main types of healthcare that the Affordable Care Act covers are:
Pregnancy and childbirth
Inpatient and outpatient care
Doctors' visits
Prescription drug coverage
Mental health services
Are Mental Health Issues Covered by Insurance?
Most insurance plans cover mental health issues through mental health therapy, counseling, and support. Those struggling with an underlying, co-occurring mental health disorder will be provided with treatment and psychiatric care through their health insurance plan. Often, coverage for mental health disorders includes inpatient rehab, long-term expenses, hospitalization, and one-on-one counseling.
How to Use Your Insurance to Pay for Addiction Treatment
It can get confusing figuring out how to pay for your addiction treatment using your insurance. If you seek addiction treatment and mental health services through WhiteSands Treatment, call our intake team; they can conduct an insurance verification and help you with your coverage options.
Once this has been completed, the specialist will let you know what is covered under your health insurance plan. Sometimes, health insurance only covers a portion of the treatment services the patient requires, in which case they have the option to pay the outstanding balance out-of-pocket.
If you or someone close to you is looking for drug or alcohol treatment but is unaware of how to navigate their health insurance coverage, give WhiteSands Alcohol and Drug Rehab a call. The team can help guide you through your various treatment options and determine what is covered under your private insurance plan.
Don't allow drug or alcohol addiction to control you any longer; help is available now. Call WhiteSands Treatment today and regain control of your life.
If you or a loved one needs help with abuse and/or treatment, please call the WhiteSands Treatment at (877) 855-3470. Our addiction specialists can assess your recovery needs and help you get the addiction treatment that provides the best chance for your long-term recovery.