WhiteSands Uses 'Whole-Patient' Approach to Help Tampa Resident Overcome Addiction and Transform His Life
Press Releases • recovery supportWhiteSands Uses 'Whole-Patient' Approach to Help Tampa Resident Overcome Addiction and Transform His Life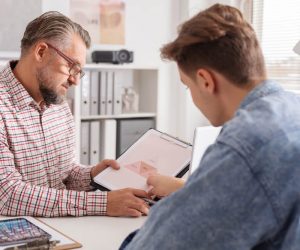 WhiteSands Treats Patients on All Levels While Also Teaching How to Navigate Life Post-Treatment 
Completing residential treatment was an excellent accomplishment for Ken, a Tampa resident, and former WhiteSands patient. Yet, he knew the temptation to return to drug use would remain if he didn't continue his rehabilitation after leaving the Tampa inpatient rehab center.  
Thankfully for Ken, WhiteSands Alcohol and Rehab was able to help him transition into sober living where he could continue his recovery journey in a supportive environment. 
"Doing outpatient and sober living at Hyde Park allows me to use all the tools I learned as well as provided structure in a beautiful location," Ken mentions. 
Sober living provides a structured environment where patients can still attend treatment and receive the support they need while learning how to navigate everyday life. This gradual transition has proven to help patients through the adjustment period between a treatment environment and daily life.   
Since there will be triggers and temptation when they re-enter society, patients must know how to handle and cope with situations that may jeopardize their sobriety. Having an outpatient and aftercare plan provides patients the structure they need once they are faced with everyday life challenges.
If you or a loved one are struggling with addiction, call WhiteSands Alcohol and Drug Rehab today at 877.969.1993 to learn how we can help.
Benefits of Addiction Rehabilitation  
WhiteSands Alcohol and Drug Rehab works to not only treat the patient and teach them how to manage their addiction.   By providing patients with everything they need to succeed in recovery, we help to actually rehabilitate their lives. 
Some of the ways WhiteSands helps to rehabilitate patients include: 
Providing resources like career management  

Giving patients access to a primary therapist 

Creating an attainable and realistic aftercare plan  

Following up with the patient regularly  

Making their presence and assistance known (the staff is available 24/7 whenever patients need, even once they have been discharged from rehab) 
Building and creating a productive life not controlled by addiction is the overarching goal of addiction rehab. While it may sound simple, doing this can be challenging for addicts as this involves creating an entirely new structure to how they lead their lives. 
How WhiteSands Helps Patients 
Aside from allowing patients to access premier accommodations and amenities at various locations around Florida, WhiteSands Alcohol and Drug Rehab also provide comprehensive, all-inclusive treatment and all levels of care. Some of the ways in which the center helps patients are: 
Teaches patients how to break the cycle of addiction 

Educates patients on the disease of addiction so they better understand their triggers  

Uncover and determine the underlying causes of the addiction 

Helps them create new habits and practices  

Create new healthy boundaries  
The reality is that treatment and recovery is a life-long process. Simply because a patient completes their recovery program through a 30, 60, or 90-day inpatient program doesn't guarantee they will remain in sobriety forever. It takes constant dedication to recovery and sobriety to maintain, and this is why continued care, aftercare, and long-term therapy are essential for recovering addicts. 
WhiteSands Alcohol and Drug Rehab has helped tens of thousands of patients just like Ken reach sobriety and continue to live sober, productive, and fulfilled lives. If you or someone close to you is struggling, there is no better time to get into treatment than now. With intake staff available 24/7, getting the help you need is available when you need it the most.  
For Ken, this all-encompassing care and supportive staff were vital for his continued recovery. He remains inherently grateful for the tools and resources provided to him upon completing his residential stay in Plant City. Part of setting patients up for success in long-term sobriety ensures there are measures and methods in place once they re-enter everyday society, which Ken cites as the key to his success.
"Thank you, WhiteSands, for giving me my life back," Ken says. 
If you're struggling to overcome addiction, contact WhiteSands today to begin your recovery journey with a rehab center focused on helping patients through the entire rehab process.
If you or a loved one needs help with abuse and/or treatment, please call the WhiteSands Treatment at (877) 855-3470. Our addiction specialists can assess your recovery needs and help you get the addiction treatment that provides the best chance for your long-term recovery.