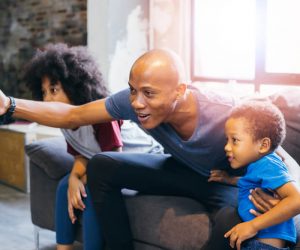 Enjoying the Super Bowl Is Just as Fun Without Drinking
Millions of football fans worldwide eagerly anticipate the Super Bowl each year. With the Super Bowl celebrating 55 years and taking place in Tampa, Florida this year, WhiteSands Alcohol and Drug Rehab wants to ensure everyone can enjoy the big game without any stress.
It's no surprise that this noteworthy event brings friends and family together for good food, lots of laughs, and a great time. With all of this, though, many triggers for those in remission from addiction make this time challenging. Luckily, fans can enjoy a Super Bowl party without consuming drugs or alcohol in numerous ways.
When you are in recovery from alcoholism, one of the worst actions you can take to jeopardize your sobriety journey involves being in a tempting environment. However, knowing how to navigate these situations and learning how to enjoy a good time without the influence of drugs or alcohol can be the difference between sustained sobriety and relapse.
Celebrating a Good Time, Substance-Free
Let's take a look at the number of ways in which you can still enjoy watching the Super Bowl this Sunday without leveraging drugs or alcohol.
1. Host a Get Together With Mocktails
You don't have to be under the influence of drugs or alcohol to have fun with your friends. Having a non-alcoholic mocktail bar at your Super Bowl party entails a fun way to enjoy delicious beverages without the worry of it containing alcohol. You can even tailgate to get the whole experience. Some popular mocktail ideas you can have at your next party are Moscow Mule, Shirley Temple, Sangria, Lemon Spritzer, Mojito, and so much more.
2. Enjoy a Rental Vacation Property
Many popular vacation rental spots have game rooms that feature a pool table, a backyard for cornhole and frisbee, a large-screen TV, and even a swimming pool. Having these features adds an extra element of fun to your party and will not put your recovery at risk. Get some friends together and book a night at a vacation property and make your Super Bowl party one to write home about.
3. Have a Host of Food Options
There is nothing like a party with delicious appetizers and main courses; food does bring us all together, after all. Stock your Super Bowl party with a variety of hot and cold hors d'oeuvres and have a buffet-style lunch where your guests can help themselves to whichever food items they desire. Pot luck is perfect as there will be a large selection of culinary options to choose from. Please coordinate with your guests who will bring what, so you can be sure there will be a bit of everything for them to enjoy.
4. Plan Some Games
Everyone enjoys a competitive yet friendly game during Super Bowl parties. Some of the popular games that guests enjoy on game-day are bingo, an NFL mascot matching game, Super Bowl trivia, charades, shuffleboard, ring toss, and so much more. Playing games allows us to truly let go, relax, laugh, and have fun, all the elements of a perfect party.
Your Super Bowl party doesn't have to contain alcohol or drugs to be memorable and enjoyable. With some upbeat music, fun games, alcohol-free mocktails, and tasty food options, your next Super Bowl party will definitely be one to remember.
Alcohol Rehab at WhiteSands
Your sobriety is of utmost importance, and if you are recovering from alcoholism or drug addiction, you must stay committed to your recovery. If you ever feel as though your sobriety is at risk and the triggers become too tempting, remove yourself immediately and have a recovery plan in place. This process is the best way to sustain your sobriety long-term.
At WhiteSands Alcohol and Drug Rehab, we have alcohol rehab programs and facilities in Tampa that are among the best in Florida. Please contact us today to learn how you can live a healthy and sober life without the influence of alcohol or drugs.
If you or a loved one needs help with abuse and/or treatment, please call the WhiteSands Treatment at (877) 855-3470. Our addiction specialists can assess your recovery needs and help you get the addiction treatment that provides the best chance for your long-term recovery.