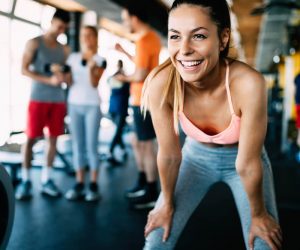 Why You Should Exercise During and After Rehab 
It's not surprising that exercise is beneficial for your physical and mental well-being and psychological health. Partaking in daily activities and workouts during your alcohol or drug rehab in Tampa, Florida is highly recommended, as doing so will allow your body to produce endorphins naturally. While it may take some time for your brain to reproduce enough of this naturally-occurring chemical to make you feel its effects, consistency in your workout regime will render desired outcomes in time. Endorphins are naturally occurring chemicals that the brain produces in response to something that feels good. By introducing methods that naturally generate endorphins, individuals will be able to navigate recovery by taking part in different exercises that release these chemicals.  
Exercise has proven to be a key component in every patient's recovery plan as it improves mental health while also holistically boosting stamina and energy. Since exercise improves mental health, patients will have a better and more positive outlook on life as they are in a more positive mental state. In turn, they exude more positive energy, which trickles down to how well they will perform in their recovery. A positive mind will equal a positive mental outlook, ultimately playing a role in your exercise performance. 
The key benefits of exercising during rehab and recovery are vast. These include helping individuals manage and control their weight, lessening the risk of heart disease, assisting your body in managing blood sugar levels, boosting mental health, and improving overall mood. It also keeps you thinking and engaged as you are continually learning new workouts and routines. It also keeps your mind busy and concentrated, so the thought of drug and alcohol abuse does not cross your mind. When you are so focused on bettering your exercise routine and boosting your stamina, you will not think about the next time you will use substances. You're focused on being the best that you can be to accomplish your fitness goals.   
Some of the most common exercises that recovering addicts partake in are yoga, boxing, hiking, swimming, dancing, and weightlifting. There are many benefits of exercise in addiction recovery, such as elevated overall mood, ability to sleep better at night, increased energy, lessened stress levels, and enhanced self-confidence. When you exercise regularly, you distract yourself as you are not bored or wondering how to spend your free time. You are focused on the exercise at hand while also adding structure to your life. Routines and schedules are critical in addiction recovery, and incorporating exercise as part of your everyday plan will help maintain your sobriety long-term.  
Even if you are a novice and have never really given much thought to working out or adopting an exercise routine, everyone starts somewhere. The first step is getting into a positive mindset and knowing that you can achieve your fitness goals no matter what your current fitness level is. It all begins with a positive mind and a promising outlook. It's encouraged that recovering patients join their local gym and leverage the equipment and resources they have available there. There will be times throughout your fitness journey where you will become discouraged, but you cannot let this deter you from sticking to your goal. Giving up is not an option, and you must stick to your plan and be committed to always bettering yourself.  
Building Stronger Mental Models Through
Conquering Your Physical Limitations 
Often, those in remission from addiction and are part of a luxury rehab in Tampa struggle with mental barriers that stop them from attaining their fitness goals. As soon as you realize you can reach your physical goals by letting down your mental and emotional obstacles, you can work toward your overarching goals without any setbacks.  
Unfortunately, many recovering addicts do not believe that they can attain their fitness goals because they think they have physical limitations that hold them back. This negative outlook and viewpoint only set patients back and truly limits them on all levels. When patients realize they cannot allow their physical limitations to decide whether they can attain their fitness goals, they are much more receptive to exercise benefits.  
Mental strength bleeds into physical strength, and when you are mentally healthy, you can meet and exceed your physical expectations. The great thing about exercising and working out is that you can always get better at your workouts and boost your stamina while attaining whatever type of fitness aspirations you have. Working out has inherent benefits for those in recovery from addiction, and it is encouraged that all recovering addicts seek the mental and physical services that exercise has to offer.  
Moving past your fears in recovery is necessary to reach your goals. Understandably, fear is an emotion that is tough to let go of for even the healthiest people. It can hold us back from leading the most successful sober lives that we possibly can. Letting go of internal fears and pushing through them can guide you towards success in all areas of your life.  
As You Build A Strong Mind – Your Body Follows 
Physical strength is only 50% of being healthy. The other half is being emotional, mental, and spiritually strong. It all starts in your mind, and you must have a positive mindset to get to where you want to be on a physical level. You have to stay motivated and encouraged and realize that getting where you want to be physically is a long process. It takes consistency, commitment, and dedication to meet your physical goal to attain it. This process all begins with a positive outlook and a positive thought process.   
As you realize what you are capable of and see the positive results as you engage in your exercise regime, this gives you the fuel to continue working hard at attaining your goals. If you tell yourself that you can do it, you will do it; that is the power of positive thinking. Never underestimate the power of positive thinking, as your thoughts have the actual ability to get you where you want to be.  
As you enter into an exercise regime and begin incorporating this as part of your regular schedule, you will also need to fuel your mind and body with healthy and nutritious foods. A healthy and balanced diet includes carbohydrates, minerals, vitamins, fats, and proteins—all of this combined helps boost an individual's immune system and facilitates an increased metabolism.  
Why Exercise Is Directly
Related To Addiction Treatment 
Combination treatment, which involves therapy, counseling, and exercise, is the most effective way to overcome addiction and sustain sobriety. Exercise programs can help individuals conquer their addiction. It allows them to focus on something constructive and reachable while naturally releasing feel-good chemicals such as dopamine, endorphins, and serotonin. Setting some attainable goals and gradually building up your energy and stamina will allow you to realize that meeting your goals is possible.  
Drug and alcohol rehab in Tampa incorporates physical exercise and holistic means to recovery in all of our treatment programs. We include many different activities in our treatment programs: yoga, boxing, basketball, volleyball, swimming, meditation, and many more. We have seen firsthand the mental and physical benefits of exercise and daily workouts, which is why we put so much focus into creating a recreation center and athletic complex. We genuinely believe that when patients have healthy outlets to exert extra energy, they are much more receptive to recovery and will succeed in long-term sobriety.  
Gyms in Tampa  
Part of ongoing recovery is staying engaged and active in your journey. Tampa has a large selection of gyms for you to join, making working out easy and accessible. Let's look at some of the best Gyms in the Tampa, Florida area.  
Optimum Gym South Tampa 
 Optimum Gym South Tampa is the perfect spot to test your strength and stamina. The full-size gym features treadmills, weights, and a large variety of workout equipment. There is equipment for those who are new to working out and are just getting their strength up and equipment for seasoned attendees. The gym also has trainers who can help guide visitors through various workouts.  
3020 W Kennedy Blvd B, Tampa, FL 33609
Powerhouse Gym Athletic Club
 Powerhouse Gym Athletic Club can help you reach your fitness goals. The gym features a wide range of workout equipment designed to put your strength to the ultimate test. The atmosphere allows guests to relax and enjoy their workouts and staff members are always on standby to assist you in your training and how to operate the machines.  
3251-A W Hillsborough Ave, Tampa, FL 33614
Bayshore Fit 
 Bayshore Fit offers a wide selection of gym and workout equipment for guests to use. The gym also has a roster of professional fitness trainers to assist you throughout your fitness journey. With boot camp classes, group fitness, and state-of-the-art equipment, this gym is a must-visit.  
2907 W Bay to Bay Blvd #103, Tampa, FL 33629
Gold's Gym Tampa
 If you are looking for 24-hour gym access, Gold's Gym Tampa is just the spot. Besides offering a full-range of workout top-notch workout equipment, the gym also offers Zumba classes and boot camp classes so you can put your stamina to the test.  
3689 W Waters Ave, Tampa, FL 33614 
If you are someone close to you is struggling with a drug or alcohol addiction, get in touch with our intake team today. We can help craft a recovery program for you that incorporates exercise and other holistic means to recovery. We have helped tens of thousands of individuals reach and sustain long-term recovery, and we can help you too. 
By providing comprehensive, all-inclusive treatment programs, we place significant focus on patients' well-being to help keep our ranking as the No. 1 treatment facility in Florida, according to Newsweek. Get in touch with WhiteSands Alcohol and Drug Rehab today and learn how our individualized treatment programs can help you regain control of your life. 
If you or a loved one needs help with abuse and/or treatment, please call the WhiteSands Treatment at (877) 855-3470. Our addiction specialists can assess your recovery needs and help you get the addiction treatment that provides the best chance for your long-term recovery.