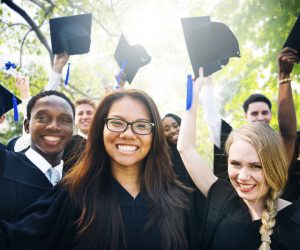 Pursuing Higher Education After Rehab in Fort Myers
Recovery from drug or alcohol addiction begins when you begin formal addiction treatment, but it doesn't end with treatment program completion. Recovery is a long-term process that continues even after you leave rehab. Of course, this process generally becomes easier for people because they can employ the strategies they learned in treatment in their everyday lives to keep relapse at bay. Part of recovery is learning to enjoy new activities and lifestyle choices that support sobriety and healthy living. 
At Tampa rehabs, our therapists encourage clients to pursue healthy activities once they leave rehab. Some of our clients make plans to complete their college degrees or attend college classes for the first time. Others choose to study for advanced degrees. Fort Myers boasts a wide range of colleges and universities around and near the city. If you are looking for ways to improve your life, you can enroll in a degree program at a nearby school or simply take a class or two in an area that interests you. 
Investing in education is a positive endeavor for anyone. Spending time learning online or in a traditional classroom also provides a great way to spend time that might otherwise have been spent doing something less conducive to recovery. When people leave rehab, they must be very deliberate about how they spend their time and who they spend it with. Relapse is a serious threat. By choosing positive and healthy pursuits, people can avoid temptations more easily and keep their recovery journey on track. 
College is one option to consider if you are completing your rehab experience. There are other great activities to enjoy in Fort Myers, such as hiking, volunteering, or swimming at the beach. However, if you want to study for a career or change careers, attending college can help you transform your life so you can meet your goals. 
Fort Myers features many universities and colleges in close proximity. These learning institutions boast a wide array of study options. These schools also attract adults of all ages. You certainly don't have to be 18 to begin college. Many adults, even seniors, enjoy attending college courses. Area schools offer education programs on many different topics, including sciences, art, literature, music, finance, business, and so much more. Consider your interests and begin to research each school's dynamic offerings. 
Education is indeed an investment in yourself, just as rehab is. However, that investment can have a big payoff, primarily if it supports your continued sobriety and future plans. If you're planning to study for a career, college can make you competitive in the job market. In fact, many careers require a college degree as a prerequisite. Once you decide what you want to study, you can choose an area school that supports your learning goals. 
A fulfilling career can help you maintain your sober lifestyle. Many people turn to drugs or alcohol to combat stress; sometimes, stress is related to their job. College isn't the only way to manage stress, but it can help people study for careers that match their interests and personality. A high-stress job isn't right for everyone. You might study for a degree that allows you to enjoy what you do to earn a living. 
If you decide to attend a Fort Myers college or university, you'll need to consider the school's application process. Since you're already in the area, consider meeting with one of the school's admissions counselors to discuss their application process. It can be helpful to contact someone who can advise you if you have questions. Also, if you've been out of high school for a long period of time, there may be alternatives to traditional testing that you can take advantage of. Some colleges feature an admissions process that is specifically geared for older students. In short, don't stress the formality of the application process. Support is available if you need it.
To narrow down your selection of Fort Myers colleges, take time to research each school's fields of study. Some schools are renowned for their business programs. Others might be highly respected for their scientific research. It makes sense to choose a school specializing in the field you're most interested in. You may also want to consider pricing. College can be quite costly, but you may also qualify for financial aid. Again, talking to the school's admissions team can help you address many of these issues, helping you decide what university is best for you.
Improving your education is always a great idea. Learning new things is incredibly enriching. Enrolling in a college course or degree program is an investment in your future. Of course, it can also enhance your personal growth and help you keep your recovery journey on track to meet your goals. Many of the colleges and universities in Fort Myers feature flexible learning options. You might attend some courses in person and others online as you choose. The great thing is that you'll have plenty of options. You can attend school in the evening or during the day. Keep your flexibility needs in mind when selecting a school and learning program. 
Colleges in the Fort Myers Area
Fort Myers features a diverse range of higher learning institutions that you can consider. Attending school can enhance your life after rehab and help you achieve your personal growth goals. Some of the following area colleges and universities may offer precisely what you're looking for:
Florida Gulf Coast University
With its average class size of 33 students, Florida Gulf Coast University has a reputation for high-quality instruction. The university features a wide range of undergraduate and graduate degree programs. Some of these include Marine Science, Legal Studies, Environmental Studies, Chemistry, English, Mathematics, Journalism, and more. The school features an enrollment of around 15,000 students; roughly 70% receive some form of financial aid. 
10501 FGCU Blvd S, Fort Myers, FL 33965
Keiser University
Keiser University offers various degree programs, including Bachelor's Degrees and Graduate Degrees in multiple fields of study, including business, information technology, law, criminal justice, health, and more. Keiser is a private, non-profit university known for its great-quality education and flexible scheduling. Students can sign up for online courses and day or evening classes. 
9100 Forum Corporate Pkwy, Fort Myers, FL 33905
Hodges University
A private university, Hodges University features multiple degrees and certification programs in some major areas of study, including business, computer systems, and liberal arts studies. The university features both in-person and live-streaming coursework and boasts a renowned English as a Second Language program. If you're looking for a small setting, Hodges University has an enrollment of slightly more than 1,000 students. 
4501 Colonial Blvd, Fort Myers, FL 33966
Florida Southwestern State College
Florida Southwestern State College features Associates, Bachelor's Degree, and Certification programs. More than 16,000 students enroll in the college annually. The campus is located on 420 acres. The school's instructor-to-student ratio is 28/1. The school is particularly popular with students who want to enjoy careers in business, health professions, and law enforcement. 
8099 College Pkwy, Fort Myers, FL 33919
Rasmussen College
Although Rasmussen College is renowned for its nursing degree programs, this school offers a wide range of academic programs, including design, business, technology, and education. Students who have current jobs flock to this school because of its online-offerings. Some degrees can be completed entirely online. If you're interested in healthcare, be sure to check out this school's diverse range of offerings.
9160 Forum Corporate Pkwy Suite 100, Fort Myers, FL 33905
The colleges and universities in and near Fort Myers feature offerings that are ideal for all types of students, whether you're looking to live on campus or want to attend online classes that don't conflict with your work schedule. Many of the area's schools also feature a wide range of services and amenities for students like on-campus fitness centers, technology centers, and libraries. College life can support many different interests and provide a healthy place to meet people interested in the same types of studies as you.
If you are getting ready to complete your rehab program at WhiteSands Alcohol and Drug Rehab, you may be wondering how to spend your post-rehab time. Taking classes at a nearby college is a great way to focus on something new and exciting. You can begin with a lesson or two or study full-time. Once you have a college in mind, don't wait to apply. The faster you complete the formal application process, the quicker you can enroll and start studying for your future. If you aren't sure if attending a university is a good idea for you, talk to your WhiteSands Alcohol and Drug Rehab therapist. It's essential to find healthful activities that can support your sober living lifestyle. 
If you or a loved one needs help with abuse and/or treatment, please call the WhiteSands Treatment at (877) 855-3470. Our addiction specialists can assess your recovery needs and help you get the addiction treatment that provides the best chance for your long-term recovery.