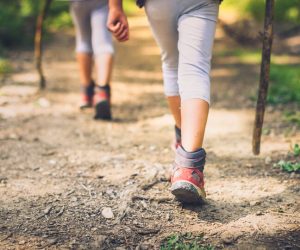 Benefits of Hiking for Addiction Treatment
Hiking might not be the first therapeutic activity that comes to mind when thinking about your post-rehab life, but if you love the outdoors, it's one you should incorporate into your life. When a person leaves drug or alcohol addiction behind, they come to find that they suddenly have more time than ever. The time they spent using drugs and alcohol or hanging out at locations with others who had a similar lifestyle is gone, and they suddenly find they have more free time. It's essential to fill that void with activities that support sober living.
Physical fitness plays an integral role in the addiction treatment programs at WhiteSands Alcohol and Drug Rehab. Exercise offers tremendous benefits for both physical and mental health. Hiking is a great way to enjoy some fitness while exploring the outdoor setting at a nearby forest preserve or park. Moreover, it's an activity that anyone can enjoy at their own pace and skill level.
Your Fort Myers drug rehab at WhiteSands therapist likely discussed many different strategies with you for keeping relapse at bay and engaging in positive lifestyle activities. You can fill in your free time with many different options such as yoga, working out at a gym, bicycling, walking, and, of course, hiking. The first year of addiction recovery can be challenging. So, it's important to stick to a positive routine that includes many healthy activities.
Here, we'll examine some of the critical benefits that hiking offers to people recovering from addiction and why you might want to include it in your post-rehab life. Fort Myers is known for its sunny weather and nearby beaches, but there are some fantastic places to hike and enjoy the local scenery too.
Hiking can offer people in recovery some surprising therapeutic benefits. First of all, it can be a form of exercise, as gentle or rigorous as you prefer. Traversing hiking paths or outdoor terrain can enhance your physical fitness and endow you with the benefits that any form of exercise can deliver. As your body exercises, it releases feel-good endorphins. These endorphins help your muscles to heal, but they also flood your brain with feelings of reward. That's why so many people report feeling a natural high after exercising.
Hiking can endow you with great cardio benefits because of the non-stop movement you're engaged in. A strenuous hike can be every bit as cardio-friendly as low-impact aerobics or other cardio activities. Routine exercises can help you reduce the risks for cardiovascular disease and provide excellent support for your immune system. People who exercise routinely also benefit from improved endurance, flexibility, and strength.
In addition to the physical health benefits that hiking can deliver, there are mental health benefits too. Those feel-good endorphins that flood the brain can dispel the symptoms of a bad mood or chronic stress. Negative feelings like sadness and anger, and anxiety are classic triggers for abusing alcohol and drugs. To prevent relapse, it's essential to participate in hiking activities to reduce those problematic emotions.
Getting out into the fresh air and being surrounded by nature can certainly distract you from your thoughts and provide a healthful contrast to less healthy activities. Some people prefer to hike on their own or with a partner or friend. Others choose to hike with a group. As you spend more time hiking, you'll be able to challenge yourself to walk further or hike more challenging trails. You might even travel outside of the state to find other great places to hike and experience the outdoor world.
Why Nature Is Great for Sobriety
Sunshine, vitamin D, fresh air, and getting outside is good for you both physically and mentally. Staying inside means you're less likely to get the healthful exercise you need unless you're diligent about working out at home. But, a change of scenery can have a positive effect on your brain too. Being in nature can improve your mood and help you relinquish some stress that may be bringing you down. Hiking through the woods has a way of helping us put our problems into some perspective and rejuvenating our energy levels so we can later deal with those problems more effectively.
Many people report feeling more creative after hiking. New sights and sounds can inspire you so that you form new ideas. When you're outdoors, you can mentally make plans about new goals that you want to achieve. You can reflect on your recovery progress and decide to make any adjustments to your life. Hiking in a forest can be a safe space for you, one that's away from negative influences and triggers. People in recovery need to have fall-back activities and save spaces to turn to if they feel overwhelmed by something happening in life.
Hiking Promotes Building Positive New Habits
It's crucial for people recovering from drug or alcohol addiction to embrace new habits that support a healthy, sober lifestyle. It's easy to fall back into old habits. The first year of recovery can be difficult because it does involve breaking past patterns that may have been entrenched in your life for years. Embracing new activities like hiking can help you discover new ways to enjoy your life with nothing to do with those unhealthy habits of your past.
New habits take time to form. That's why it's essential to perform hiking activities on a routine basis to become habitual. These new habits can develop the framework for a healthy life. Some people wake up to hike along the beach every morning before getting into their day. Some people prefer to walk on weekends. As you hike, pay attention to how you feel and what the experience does for you. Many people feel a sense of accomplishment and empowerment. These positive feelings can help you turn a mere pastime into a healthy lifelong habit.
Hikes Near Fort Myers
Fort Myers features hiking trails that are perfect for nature lovers. You'll definitely want to invest in some comfortable hiking shoes and pack any supplies you might need, like water. If you don't have much experience hiking, start with small hikes and progress to more challenging ones. You might even want to bring your camera along as you are sure to encounter stunning botanicals and possibly even some wildlife. Be sure that you research any trail you take and take any necessary precautions, mainly if reptiles are known to be in the area.
Hickory Swamp Loop
Located at the Hickory Swamp Preserve, this trail features a 1.6-mile loop accessible year-round. People favor it for hiking, walking, and cycling. The path is an excellent choice for beginners and features some lovely scenic sights like wildflowers and area birds.
13320 Peace Rd, Fort Myers, FL 33905
Six Mile Cypress Slough Trail
Located in the Six Mile Cypress Slough Preserve, this moderate trail is a nature lover's oasis. It's filled with thick foliage, ponds, and wildlife. As you hike, you'll cross boardwalks that are suspended over alligator-strewn water features. You'll likely come across many gorgeous birds like herons. The trail attracts many visitors who witness the cypress swamp's unspoiled beauty. The preserve itself is also worth exploring with its picturesque landscapes.
7751 Penzance Blvd, Fort Myers, FL 33966
Florida Gulf Coast University Walk
This trail spans 3.3 miles and is also great for people new to hiking. The path is known for its postcard-worthy wildflowers and beautiful woodland terrain. The course is popular with bird watchers and families. Unfortunately, dogs aren't allowed.
10501 FGCU Blvd S, Fort Myers, FL 33965
Quarantine Docks Loop Trail
Located outside of Fort Myers, the Cayo Costa State Park is a fabulous place to hike because of its paradise-like beauty. The Quarantine Docks Loop Trail is a 9-mile hike and is moderately complex. The trail meanders through picturesque foliage and features breathtaking sea views. If you're in the mood to get out of Fort Myers, this trail is well worth visiting. Many people come here to hike and camp. Leashed dogs are welcome.
Winkler Trail
Located in Estero Bay Preserve State Park, Winkler Trail is a short .6 mile trail that offers excellent opportunities for viewing the park's wildlife. The park boasts pristine wildlife habitats for critters like birds and tortoises. Visitors can also enjoy majestic bay views.
4940 Broadway W, Estero, FL 33928
If you're searching for new and enjoyable pastimes for your life after rehab, be sure to consider hiking and how it can enhance your continued recovery journey. You may even find that hiking opens the door to new interests like bird watching or wildlife photography. These are some of the most notable trails around Fort Myers, but many others are slightly further afield if you don't mind traveling to get there. Once you get out in the sunshine, you'll understand why so many people recovering from an addiction benefit from hiking Florida's incredible trails.
If you or a loved one needs help with abuse and/or treatment, please call the WhiteSands Treatment at (877) 855-3470. Our addiction specialists can assess your recovery needs and help you get the addiction treatment that provides the best chance for your long-term recovery.