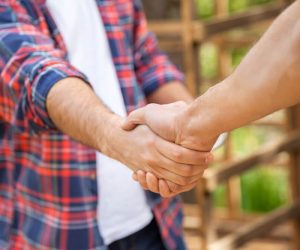 4 Ways You Can Take Time Off for Addiction Treatment  
Individuals will frequently avoid seeking help for their addiction because they're unsure how to navigate taking time off from work. It can be nerve-wracking to think about the financial repercussions and job security that comes with leaving work, which usually prevents those who need help from obtaining it. If you are wondering how to take time off work to go to rehab, there are several ways to approach this issue.  
It's important to remember that your well-being, safety, and sobriety are of the utmost importance as, without these things, your addiction will continue to worsen. Let's take a look at the different ways that you can request time off to go to rehabilitation for addiction.  
If you or a loved one are struggling with addiction, call WhiteSands Alcohol and Drug Rehab today at 877.969.1993 to learn how we can help.
An Employee Assistance Program (EAP) entails one of the most popular avenues to take when seeking addiction treatment. This type of program is an excellent resource for those looking for help and is provided by many employers across the nation. Through the program, individuals have access to confidential support and programs to help them get the care they need.  

The Family and Medical Leave Act is designed for those willing to take unpaid time off while seeking treatment. Many employers offer up to 12 weeks of time off for those who are struggling and require help.

Paid Time Off (PTO) is one of the most commonly used options by those who need to take time off for rehab. As you work for your company, you accrue paid time off, which you can use for vacations or appointments. PTO is a great option for those who want to continue receiving pay while seeking treatment. Taking time off with this method can relieve some of the monetary stress that often comes with the idea of attending rehab. When you still have steady money coming in due to your PTO, you don't have to worry about losing out on wages to get treatment.

Outpatient and day programs are an option available to those who do not qualify or do not have access to any of the above programs. Day and outpatient treatment provides a structured plan for those seeking assistance in overcoming their drug or alcohol addiction. During these programs, individuals seek help during the day for several hours, and once the session is complete for the day, they can return home. It is a great program for integrating everyday life into work schedules while still receiving the care and support needed. The flexibility of these treatment options makes it attractive to those who choose outpatient and day programs.   
If you consider taking time off your job to seek help for your substance abuse problem, there are many viable options. If you feel as though your substance abuse is becoming a problem and affects those closest to you, it's time to get help. 
Addiction and substance abuse patterns only worsen with time. It takes structure and professional care, and treatment to overcome and manage. There are many options for seeking help that will not jeopardize your employment, and the best way to begin the process is to meet with your employer to discuss choices and alternatives for you.  
WhiteSands Alcohol and Drug Rehab offers a full continuum of treatment options for those seeking help and sets patients up with aftercare and outpatient programs throughout Florida. If you or someone you know is struggling, the best time to regain control of your life is now. Contact WhiteSands Alcohol and Drug Rehab today to discover how to take time off work to go to rehab with the best rehab staff and facilities in Florida.
If you or a loved one needs help with abuse and/or treatment, please call the WhiteSands Treatment at (877) 855-3470. Our addiction specialists can assess your recovery needs and help you get the addiction treatment that provides the best chance for your long-term recovery.