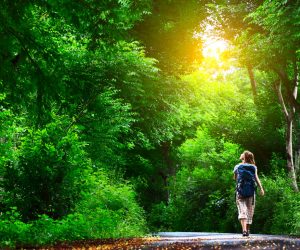 Benefits of Hiking for Addiction Treatment
If you're ready to begin your post-rehab life, you'll want to remember all the strategies you learned during therapy for keeping relapse at bay. Your therapist likely discusses the importance of filling in your time with healthy activities that support sobriety. It's essential to follow this advice so that you build new, healthy habits. When you engage in activities like exercise or hiking, you're less likely to fall back into old patterns and habits.
Orlando is home to majestic landscapes that are filled with watercourses, wildlife, and sub-tropical foliage. The great weather here makes hiking a popular pastime. Getting out into nature is a great way to reduce stress. As a physical activity, hiking can enhance your physical fitness but also your mental health.
At WhiteSands Alcohol and Drug Rehab, we stress the importance of engaging in activities that support mind and body health. Addiction is a disease that affects both the body and the brain. Hiking is a way to support physical and mental health. As you build your new life in the context of sobriety, consider including some popular hiking spots in Orlando to visit. You're likely to find that being in nature and hiking the incredible trails in the area uplifts your mood and makes you feel physically great. We encourage you to give hiking a try.
Hiking can be physically challenging; that's why it's such a great form of exercise. Of course, even if you walk the trails or stick to paved trails, you can benefit physically from this form of exercise. Any type of activity will trigger the body to release its feel-good endorphins that flood the body and brain. These endorphins go to work, promoting muscle healing. But they also hit the brain's reward center and help to dispel negative feelings. Exercise is a great way to improve your mood while enhancing your fitness.
As a form of cardio exercise, hiking can support heart health and reduce cardiovascular disease risk. Hiking also supports weight management and improves immune system function. As you hike routinely, you're likely to notice your fitness levels improve. You'll feel stronger and more flexible as the weeks go on.
Aside from the physical health benefits associated with hiking, there are also mental benefits. Remember, negative emotions can be a powerful trigger to use drugs or alcohol. Hiking can help you reduce these negative feelings to begin to think about using again. When you get out into nature and hike, you're less likely to dwell on your worries or cravings; this gives your brain a rest. When your walk is complete, you may feel that you're better able to cope with stress or negative feelings.
Filling in your time with healthful activities benefits your new sober lifestyle. Hiking is a positive way to spend a morning off or a weekend. If you remain home and alone, you may fall back easily into old patterns. Healthy activities provide a framework for your sober life. During that first year of recovery, it's essential to engage in hiking activities while establishing new patterns for living.
Why Nature Is Great for Sobriety
Since ancient times, people have sought out gardens to enjoy. Nature and its beauties have a way of helping us to feel calmer and more relaxed. They also provide a welcome contrast to our everyday lives and the places that often house our stressors. For someone recovering from addiction, effective stress management is essential. Stress is a primary trigger for drug and alcohol abuse. By getting out for a hike in a wooded area or even a park, you may be able to reduce the stress you feel.
Maintaining a sober lifestyle can be challenging, especially in the first year after rehab. By spending time at the beach or hiking Orlando's beautiful trails, you can rely on nature to help you find your place of calm. When you experience the soothing power of nature on your hikes, you may begin to crave these healthful experiences rather than dwelling on your worries or thinking about drinking or using drugs.
Hiking Promotes Building Positive New Habits
As you build your sober life, you will need to add many new habits to your daily and weekly schedule. If not, you might find yourself vulnerable to the triggers for relapse. Hiking is just one way to promote fitness and recovery, but it's not the only way. It would be best if you also considered adding other new activities to your life so that when the weather is too rainy for a hike, you have other plans to fall back on.
As you improve your hiking skills, you might even consider joining a group of hikers or planning camping events with others recovering from addiction. Hiking has become a popular pastime among people in recovery. There are many parks and preserves in the Orlando region that you can visit.
Positive habits are important because they replace the negative patterns you used to have—those habits associated with your drug or alcohol abuse. Habits are complex. They involve our behaviors and psychological motivations. We often engage in our habits automatically. To form a new habit, we have to engage in the activity over and over until it, too, becomes a pattern that is or is nearly automatic.
When going outside to reduce stress becomes habitual for you, you'll know that your recovery is, indeed, progressing. When you wake up on the weekend feeling blue but keep your plan to hike nearby, you'll see that you are adhering to your recovery plan. And, you'll likely find that the blues you feel will dissipate once you get out on the trails in the Florida sunshine. Try to make hiking a habit so that you can take advantage of all the benefits it can offer. We also encourage people from out of treatment to exercise their mind as well as their body. Check out our article on "Colleges in Orlando" as part of our Life After Rehab Series. If you or a loved one is struggling with alcohol or drug addiction in Orlando or the surrounding areas of Florida, please reach out to one of our staff via our phone number or click the chat function on the page.
Hikes Near Orlando
Whether you're new to hiking or are a hiking enthusiast, you'll want to incorporate this outdoor activity into your post-rehab life. Although Orlando is famous for its theme parks, the region is also filled with outdoor natural attractions that are fun to hike and explore. When you have free time, be sure to plan a hike at these great Orlando locations:
Wekiwa Springs State Park
Wekiwa Springs State Park and its oasis-like atmosphere are less than 30 minutes from Orlando. This park is filled with hiking trails that range in length from one to thirteen miles. Visitors come to enjoy viewing its wildlife like tortoises and white-tailed deer or to canoe. Its lush foliage and tranquil springs promise to provide a welcome alternative to the bustle of the city.
1800 Wekiwa Cir, Apopka, FL 32712
Split Oak Forest
Home to the Three Lakes Loop Trail, the Split Oak Forest is a fun place to hike with its dazzling scenery of low-lying wetlands. The Three Lakes Loop trail is moderately complex, making it a popular route with backpackers.
10525 Clapp Simms Duda Rd, Orlando, FL 32832
Black Bear Wilderness Area
Located near the St. Johns River, the Black Bear Wilderness Area is situated on 1,600 acres. Named for its famed black bear residents, the wetland terrain is home to a wide range of wildlife. Visitors can hike the area's 7.1-mile loop trail; however, it can be challenging with uneven terrain. There's also a shorter loop trail on the site.
5301 Michigan Ave, Sanford, FL 32771
Turkey Lake Nature Trail
Located at Bill Frederick Park, the Turkey Lake Nature Trail is a two-mile loop trail that features serene vistas and plenty of wildlife to behold. Its location in the city makes it a convenient getaway when you need to rejuvenate with a little help from nature.
3401 S Hiawassee Rd, Orlando, FL 32835
Pine Island East Loop Trail
The 3.4-mile Pine Island East Loop Trail is a popular one with hikers. Mountain bikers also enjoy this trail. It is situated near the Everglades' headwaters, so it's not surprising that it's filled with cypress, water birds, alligators, and other wildlife.
Don't underestimate the healing potential of nature. Hiking is a great way to combine exercise with Orlando's beautiful natural scenery. Whether you're a wildlife enthusiast or love to marvel at Florida's incredible land and waterscapes, you'll find plenty of places to explore near your Orlando home. As you hone your hiking skills, you may even want to explore elsewhere in the state or nearby states.
Maintaining your sobriety takes dedication and a willingness to manage your stress and triggers. Hiking outdoors can help you do that. It's great for your mental and physical health, so be sure to give it a try once you settle into your post-rehab life.
If you or a loved one needs help with abuse and/or treatment, please call the WhiteSands Treatment at (877) 855-3470. Our addiction specialists can assess your recovery needs and help you get the addiction treatment that provides the best chance for your long-term recovery.