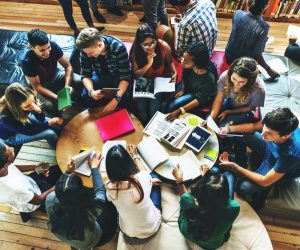 Addiction Treatment For College Students,
Prescription Drugs, Alcohol & Narcotics
For those in college in Fort Myers or university and are going through a troubled time, such as struggling with a substance abuse problem, help is available. College is a distinctive time in that certain pressures, temptations, and stressors are just about everywhere you look. This poses a unique struggle for those who are grappling with addiction or are in remission from drug or alcohol addiction in Fort Myers. Staying busy and occupied with healthy hobbies and habits will ensure you remain engaged in your recovery and make a conscious effort to do so. Additionally, associating with other college students who do not use drugs or alcohol and who value a healthy and balanced lifestyle plays a pivotal role in abstinence from drug and alcohol use.  
For college students fighting addiction in the Fort Myers area, treatment, therapy, and counseling are available. WhiteSands Alcohol and Drug Rehab offers a full continuum of treatment options for those who are struggling. When students know that they have access to tools and resources to help them, they understand they do not have to go through this journey alone.  
Recovery Friendly Ways for College Students
to Have Fun in Fort Myers  
There are many sober-friendly and fun things for college students to do in Fort Myers that do not involve drinking or drug use. Those who have a history of struggling with substance abuse must have access to healthy and recovery-friendly activities and hobbies to keep them out of environments that may put their sobriety at risk.  
Let's take a look at some of the recovery-friendly ways for college students to enjoy their time, stay active, and have fun in Fort Myers, Florida. 
Quickie Scooters and Bikes
Being active and boosting your stamina has both mental and physical benefits. Renting bikes and cruising around the waterfront is a fun and enjoyable way to spend your evenings and weekends. Quickie Scooters and Bikes offer bike rentals to those who want to move around the area and enjoy all the sites to be had. They have eclectic bikes, standard bikes, and scooters for rent, so be sure to get some friends together for a fun day of cruising around Fort Myers.  
1149 Estero Blvd. Fort Myers Beach, FL 33931  
Gulf Coast Town Center
Gulf Coast Town Center is a trendy shopping mall that has every store you could imagine as well as a variety of eateries and lunch spots. The outdoor shopping mall brings visitors from near and far to browse the selection of widely impressive stores. After a long afternoon of browsing around, be sure to enjoy a delicious lunch at one of the many restaurants located here.  
9903 Gulf Coast Main St. Fort Myers, FL 33913   
Eastwood Golf Course 
Golfing is a fun and popular way to spend your Saturday and Sunday afternoons. Get some friends together and check out Eastwood Golf Course that is an 18-hole public course. Since you will work up an appetite, be sure to enjoy the restaurant that offers delicious lunch options. Get outside this weekend and enjoy this well-maintained course.  
4600 Bruce Herd Ln. Fort Myers, FL 33905   
Sea Dog Eco Tours
Standup paddle boarding is an enjoyable and active sport that will put your stability to the test. Sea Dog Eco Tours offers paddle boarding for both beginner and experienced paddleboarders. If you are just a beginner, they offer lessons taught by professional instructors who will help you perfect the stance and teach you how to maneuver correctly.  
414 Crescent St. Fort Myers Beach, FL 33931  
Kayak Excursions – Bunche Beach
Kayaking is a fantastic form of exercise and provides the chance to cruise through the clear blue waters by virtue of this self-propelled vessel. Kayak Excursions – Bunche Beach provides kayak rentals for both full-day adventures and just for a few hours. Paddle around the beautiful waterfront and spot the diverse wildlife that calls Fort Myers home.  
17950 John Morris Rd, Bunche Beach Activities Center, Fort Myers, FL 33908
Six Mile Cypress Slough Preserve
If you are looking to get out in nature, you must check out Six Mile Cypress Slough Preserve. The preserve spans over an impressive 3,500 miles and is home to many wildlife species, including butterflies, reptiles, birds, and so much more. The preserve boasts elevated boardwalks that guide you through its natural beauty. Spend the day here and admire the wetlands and ecosystems that are present here.  
7751 Penzance Blvd. Fort Myers, FL 33966   
Manatee Park
If you want to get up close and personal with manatees and see them in their natural habitat, then you must check out Manatee Park. Catch these gorgeous creatures swimming up to the surface and enjoy the most memorable up-close manatee views that you can't find anywhere else. You can even rent canoes and kayaks here, so if you want to get a real-life manatee experience, look no further than Manatee Park. 
10901 Palm Beach Blvd. Fort Myers, FL 33905  
Island Time Dolphin & Shelling Cruises, Inc
Are you prepared to board a vessel and see some dolphins? Dolphin watching is a popular activity to enjoy in the Fort Myers area. Island Time Dolphin & Shelling Cruises, Inc. offers dolphin sightseeing and excursions right off the coast of Fort Myers Beach. Be sure to bring your camera as there will be many opportunities to take photos of these beautiful creatures.  
18400 San Carlos Blvd. Fort Myers Beach, FL 33931 
Offshore Hunter Fishing Charters
Fort Myers has some of the best fishing in the state. If you are hoping to catch the big one, book a fishing charter and head out to sea for the day. Offshore Hunter Fishing Charters offers half-day and full-day fishing excursions and will provide expert advice, tips, and tricks on how to catch the big one.  
6511 Plantation Preserve Cir N. Fort Myers, FL. 33966  
There are so many fun and enjoyable things to do in and around the Fort Myers area. If you are a college student who has struggled with drug or alcohol addiction in the past, it is highly advised that you take advantage of all the fun outdoor activities that the city has to offer. You are much likelier to maintain sobriety if you are highly engaged in local activities. Joining a group that welcomes sober individuals and a sober lifestyle is a great way to meet others who are focused on leading a healthy and happy life without the influence of drugs or alcohol.  
If you or someone close to you struggles with drug or alcohol addiction, get in touch with WhiteSands Alcohol and Drug Rehab today. They have helped tens of thousands of individuals reach sustained sobriety, and they can help you too. Addiction is a family disease which means it affects everyone involved in that person's life. The facility offers all levels of care, including family therapy, directly on-site, so there is no adjustment period when moving from one level of care to the next. It is just one of the many ways why WhiteSands Alcohol and Drug Rehab is a premier and top-rated treatment center across the nation. It only takes one call to change your life for the better. Regaining control of your life is possible with dedication and commitment. Specialists are available 24/7 to take your call and help you take the first step toward long-lasting recovery.  
If you or a loved one needs help with abuse and/or treatment, please call the WhiteSands Treatment at (877) 855-3470. Our addiction specialists can assess your recovery needs and help you get the addiction treatment that provides the best chance for your long-term recovery.