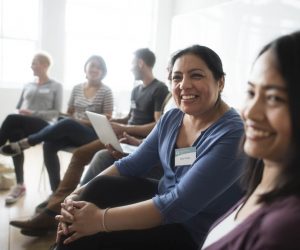 AA Meetings In Tampa | Doing Life With Addiction Support Groups
The Gulf Coast city of Tampa is a hub for both commerce and tourism in western Florida. One of the largest cities in the state, Tampa is home to dozens of vibrant neighborhoods filled with parks, museums, restaurants, and many other great attractions. The area is home to hundreds of thousands of full-time residents and is a haven for snowbirds who escape the colder northern states each winter. The Tampa Bay area has a rich history and has been inhabited for thousands of years, adding to this dynamic municipality's cultural foundation. From the indigenous peoples to early Spanish explorers to eventually becoming a state, Florida, especially the Tampa-St. Petersburg area has a lot to learn about and investigate. From history buffs to sports nuts, there's something for everyone to do in Tampa. The area is full of places and activities that can assist someone with their life after rehab. 
As part of detox and rehab treatment in Tampa, individuals spend time unpacking what caused them to begin abusing drugs or alcohol. Throughout their time in therapy, people also learn ways to avoid relapses and continue their sobriety, even during stressful situations. In society, triggers can occur almost anywhere, and being able to deal with problems that can't be avoided is a vital skill to learn. This education can continue when you get involved with addiction support groups. There are many aftercare support groups throughout the country and around the world, and Alcoholics Anonymous is one of the, if not the most, well-known organizations. Commonly referred to as AA, Alcoholics Anonymous often becomes an integral part of a person's life after rehab. Many alcohol rehab treatment programs actively coordinate AA meetings into their outpatient care, ensuring their clients have support once they have completed rehabilitation therapy. Being involved with an addiction support group after alcohol rehab treatment can make the difference between staying sober over the long-term and dealing with the setback of a relapse.
Alcoholics Anonymous has the stated purpose of enabling its members to "stay sober and help other alcoholics achieve sobriety." AA was founded in 1935 and has grown into an international organization with local support groups around the globe. This is an excellent benefit to alcoholics in recovery as it is almost always possible to find an AA meeting to attend no matter where you might be. From the biggest cities to the smallest towns to places like cruise ships and other vacation spots, AA has a presence in the most prominent and out-of-the-way locations. Over two million people are official members of Alcoholics Anonymous, and they are an organization that welcomes all. AA made the 12-steps famous, which is the core of their program and helps new members work their way through the early days of their recovery. 
Life with addiction support groups helps people new to recovery and those who have been sober for years. AA has regular meetings that are for and run by fellow alcoholics. Everyone who meets at Alcoholics Anonymous has walked a similar road and can understand what a person has gone through before entering rehab. No AA meeting is exclusive, but some groups cater to specific demographics such as age, gender, profession, and sexual orientation. Meetings are also held in different languages, adding to AA's worldwide appeal. On the local front, AA meetings can be found in and around Tampa for people in recovery to take advantage of on a regular or one-time basis.
AA meetings can be found in almost every significant neighborhood in the Tampa area. It's great to be able to go to a meeting close to your home, work, or school. AA meetings in Tampa can be found almost around the clock, from as early as 6:30 a.m. to midnight, adding to the convenience. Staying sober takes commitment, and having a convenient location to attend support meetings can be a big help. Here are some of the places you can find Alcoholic Anonymous meetings throughout the city of Tampa.
Club YANA
There are various categories of meetings with the AA structure. The Good Start Meeting is open, and anyone may attend. For example, at speaker meetings (also known as gratitude meetings), one or more members who typically come in from a neighboring town's meeting tell their stories. The session covers general discussion items and also highlights sober living topics. It's essential for people in recovery, especially those who are just beginning their journey, to identify their triggers. These can be highly personal, but there are some general areas, including stress, emotional distress, environmental cues that result in cravings, people who are still using drugs or drinking, relationship troubles, and job or financial problems. Discussing these issues in a group setting with individuals who understand your situation can be a big help.
209 S Tampania Ave, Tampa, FL 33609
Metropolitan Community Church
The Sobriety at Sunrise/Morning Miracles Group meeting at Metropolitan Community Church is closed; only those who desire to stop drinking may attend. A "Closed" meeting is for any person who has or thinks they may have a desire to stop drinking. "Open" meetings are for members of the community who may wish to have more information about AA. Non-alcoholics may attend open meetings as observers, which can help friends and family members who can benefit from learning more about what their loved one has gone through and the dedication they have for staying sober.
408 E Cayuga St, Tampa, FL 33603
Our Place of Brandon Inc
This Solutions Group meeting is open, meets at 6 p.m., and anyone may attend at Our Place of Brandon Inc. One topic covered in a lot of discussions is building new relationships. When a person becomes sober, they may discover that their past relationships were unhealthy when it comes to their drinking. AA meetings are a great place to meet like-minded people.
1009 Lithia Pinecrest Rd, Brandon, FL 33511
Joes Suburban Club
The Old Timer's Group meeting is open, and anyone may attend its 7:15 p.m. sessions. Having a chaotic or disorganized lifestyle can also hinder your recovery. It's crucial to develop a structured daily and weekly schedule and stick to it. Attending an early evening AA meeting can be an excellent bookend to finish off your day. Meetings are a good place to decompress and speak openly in a safe and welcoming environment. 
11601 Downs Loop, Riverview, FL 33578
Benefits of AA In Helping Stay Sober
People who have been in AA for any amount of time will probably say that they can't possibly count how being involved in the organization has been a big part of helping them stay sober. One of the great benefits of AA is continuing the education you received in alcohol rehab. One of these skills is recognizing the warning signs of a potential relapse. Some of these include returning to addictive thinking patterns, engaging in compulsive, self-defeating behaviors, seeking out situations involving people who use alcohol and drugs, thinking less rationally, and behaving less responsibly. You may also find yourself in a position in which drug or alcohol use seems like a logical escape from pain. Being an AA member means that if you find yourself experiencing any of these thoughts or feelings, you can reach out to your sponsor, contact other members, attend a meeting, or go through mental exercises you've learned in rehab or Alcoholics Anonymous.
Long-term use of drugs or alcohol can seriously affect your physical and mental health. One of rehab and AA lessons is to establish new habits that help support your new, healthier lifestyle. Some great new habits that can help you stay sober include exercising regularly, making time for recreational activities and hobbies, eating healthy meals, getting ample quality sleep, practicing relaxation strategies like mindfulness meditation and yoga. Financial health is also an essential aspect of living a higher quality life after rehab. Many people who abuse drugs or alcohol either ignore their finances or actively do things that affect them negatively. Starting a habit where you frequently review your finances, set financial goals, and make changes in your daily, weekly, and monthly money practices will accomplish two things; you'll be spending time doing something positive, and you'll help your long-term financial outlook. 
Last but not least, staying cool and calm is always a good idea. Anger is a normal and natural emotion, but how you deal with it will make a difference in maintaining your recovery. All of these positive behaviors can be learned by attending AA meetings, so make sure you find the ideal one for your needs in the Tampa area.

Additional Tampa Topics:
Farmers Markets in Tampa
Outdoor Activities Tampa
Bike Paths
Fishing Spots in Tampa
Healthy Restaurants
Coffee Shops
If you or a loved one needs help with abuse and/or treatment, please call the WhiteSands Treatment at (877) 855-3470. Our addiction specialists can assess your recovery needs and help you get the addiction treatment that provides the best chance for your long-term recovery.