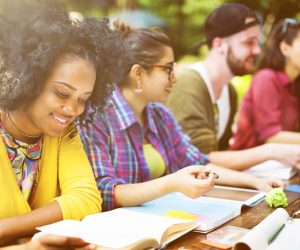 Tackle Higher Education in
Fort Myers, FL While in Recovery
Learning to live a healthy, productive life after completing addiction treatment in Fort Myers at WhiteSands Alcohol and Drug Rehab Fort Myers is a critical aspect of any comprehensive rehab treatment program. While you're in rehab, your days are structured around your healthy recovery. You'll attend pre-scheduled counseling sessions and group therapy meetings throughout the week.
Of course, you'll also have plenty of down-time in which you'll need to begin exploring ways to enjoy your leisure time without the need for drugs or alcohol. You're encouraged to explore various recreational activities and leisure pursuits that keep you occupied and might even provide some fun too.
Some activities are also intended to help you discover different paths for your life after rehab. One option is to re-enroll into study courses or educational programs to improve your employment prospects once you leave rehab. Besides having the opportunity to complete your education, you also have a much better chance of finding fulfilling employment after graduation.
If you're like most people, the idea of going to college can bring to mind wild parties and binge-drinking sessions. Yet, attending college can provide a vast number of benefits that aren't focused on drugs or alcohol for people in recovery.
Instead, studying can keep your mind active and occupied with learning. You'll also be attaining qualifications that can help improve your overall financial situation after you graduate.
There are various college recovery programs available that are specifically designed to provide places for students in recovery from drug or alcohol addiction. Programs allow the student to attend addiction counseling and group support meetings to ensure they keep up with class schedules.
The basis behind such programs is to tackle the social barriers that prevent people in recovery from completing their studies and earning degrees.
It's long been recognized that a college environment can be a significant challenge for many students, particularly those in recovery. Yet, students in recovery need to learn healthy ways to adjust to academic demands without seeing them as triggers for potential relapse.
Instead, it's essential to look for sober things to do while you're in college. Some people find that keeping up with an exercise or fitness program helps them stay focused on reaching their goals. Others might prefer to unwind after a difficult day of studying by participating in a relaxing yoga session that leaves them feeling refreshed and de-stressed.
It's common for many people to feel as though they can somehow stay sober by focusing solely on their studies. Yet spending all your time studying to the exclusion of all else can lead to even more stress than many people imagine. You also need to find ways to relax and unwind in your spare time.
Most colleges offer an abundance of available activities at lower costs than the general public would pay. This gives you the chance to try out various activities and determine whether they're suitable for you without spending more than you need.
In challenging times, you may find that taking some time out from your studies to attend a nearby group meeting could be precisely what you need to avoid temptation and keep you on track to stay sober through college.
Community Colleges in Fort Myers
Fort Myers Technical College
3800 Michigan Ave, Fort Myers, FL 33916
Southern Technical College
1685 Medical Ln, Fort Myers, FL 33907
Florida SouthWestern State College
8099 College Pkwy, Fort Myers, FL 33919
Rasmussen University
9160 Forum Corporate Pkwy Suite 100, Fort Myers, FL 33905
Benefits of Taking College Classes
for People While Staying Sober
College students in recovery can be vulnerable to several triggers, mainly when dealing with stress or under pressure. Yet attending a college that participates in a recovery program can provide the ongoing support and motivation you need to complete your studies without giving in to temptations from others around you.
The key to succeeding with your college studies is to acknowledge the social pressures of binge-drinking and drug use from others around you and have strong relapse prevention strategies in place that help you stay on your path to recovery.
Returning to college can be stressful for many people, but it's particularly enhanced for those in recovery. After all, you'll have course-work and exams to focus on. You'll have people around you acting as triggers and temptations to return to former patterns of behavior.
Aside from stress, other common triggers for relapsing into former patterns of addictive behavior include boredom and loneliness. While you're a college student, you'll find plenty of things to do, so there is no excuse to be bored.
There are also plenty of people around who aren't interested in the 'party' culture, so you have the chance to make new friends and acquaintances who aren't into the drug or alcohol scene. Associating with others who share your goals to live a sober, healthy lifestyle, you'll reduce temptations and avoid triggers that could lead to relapse.
Hopefully, you'll have also learned some healthy ways to cope with stress throughout your rehab treatment program. Many people find engaging in alternative therapies in your downtime away from your studies to be incredibly helpful.
Throughout your time in rehab, you've been encouraged to explore alternative therapies to discover which ones work best for your needs. Some are useful for relieving feelings of stress. Others can help reduce feelings of anxiety or help ease depression. Still, others are excellent for focusing your mind and maintaining your motivation to stay sober and continue with your studies until graduation.
Of course, college is also a great time to explore completely different leisure pursuits and recreational activities. Some activities you only tried for the first time in college may become lifelong hobbies or interests long after you graduate.
Some examples of sober activities you might not have considered before entering into rehab include joining recreational sports, participating in yoga or meditation groups, learning to play a musical instrument, writing articles, visiting local museums or art galleries, taking time out from your studies to explore nearby hiking trails, or developing a fitness routine that works for your needs.
If you find that some activities you engage in act as potential triggers to return to substance abuse, you should have confidence that there are always plenty of people, places, and activities available that can help you focus on developing a healthy, sober lifestyle while you're still studying.
Increased Job Opportunities
Many people who have spent time caught in a cycle of drug or alcohol abuse may have neglected their employment obligations or been unable to keep meaningful employment for any period. Others may have developed significant financial problems as a result of their substance abuse issues.
By enrolling in a college study program, you have the opportunity to complete your studies. As a college graduate, you'll have access to an expanded range of employment opportunities.
It's long been recognized that college graduates tend to earn more than those who didn't complete their studies. If you've had financial difficulties in your past as a result of your substance abuse problems, the opportunity to earn a decent income can help alleviate some of your financial stress too.
Throughout rehab, your counselor may have recommended financial counseling as an option to help you work through any financial problems you may have developed during your time struggling with substance abuse. Financial counseling would have helped you enter into payment arrangements or agreements with any past debts you had outstanding.
As a college graduate, you may incur some extra student debts, which has the risk of increasing your financial stress levels. Of course, any level of stress can act as a trigger, so it's important to remember that the debt you might incur during your studies isn't pointless. Instead, it's an investment into your successful future.
Fortunately, as a college graduate, you can earn a higher income than someone who never completed their studies, so you can begin repaying your student debts with confidence.
Self-Fulfillment and Mental Well-Being
For some people, the idea of returning to a college atmosphere filled with triggers and temptations can bring up feelings of anxiety before they even begin studying. In reality, enrolling in a college course can also help you start a new path to your recovery you might not have considered before.
Successfully completing your college studies can lead to feelings of self-fulfillment and pride, both of which can help boost your self-confidence levels. Knowing that you'll have the opportunity to apply for job positions that you would otherwise have been ineligible for can also improve your sense of self.
If you're ready to take charge of your healthy future and take control of what your sober lifestyle will look like long into the future, consider enrolling in a college course. It's your future, so you control the path you take to get where you want to go.
Addiction can be a common problem on many college campuses. Fortunately, you'll also find several people who are willing to continue their studies throughout their recovery. Associating with other like-minded people in recovery can be ideal for forming alliances and support groups among people going through similar challenges to yours in their own recoveries.

Fort Myers Topics:
Outdoor Things To Do
Bike Paths
Kayaking Places
AA Meetings Fort Myers
Al Anon Meetings
If you or a loved one needs help with abuse and/or treatment, please call the WhiteSands Treatment at (877) 855-3470. Our addiction specialists can assess your recovery needs and help you get the addiction treatment that provides the best chance for your long-term recovery.