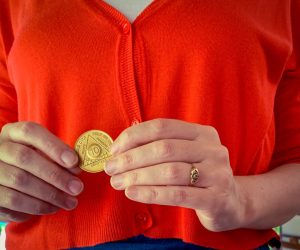 Find NA Meetings in Fort Myers, FL
Due to the popularity and success of Alcoholics Anonymous, the establishment of a Narcotics Anonymous (NA) program was begun in 1953 to provide support to people who are in recovery from drug addiction. To become a member of NA, you only need to have a desire to overcome addiction and maintain your sobriety, regardless of the type of drugs you've been dependent on.
NA meetings are held regularly in Fort Myers and all across the United States. The sessions do not require that you subscribe to any particular religion, but spirituality and a guiding morality inform the central tenets of NA. Narcotics Anonymous meetings are based on the 12 steps used in Alcoholics Anonymous. Instead of referring to the word alcohol in the texts, NA substitutes the word addiction instead. 
The 12-Step Program is the foundation for recovery from many types of addiction, including narcotics. The steps involve first admitting that you are powerless over addiction and that your life has become unmanageable. After experiencing an awakening due to following all of the other steps, the last step is to carry the message of recovery to others who suffer from addiction. 
If you've never participated in an NA meeting, it can help you know what to expect beforehand. You may feel a bit anxious or even intimidated before attending your first meeting. Since most of the people in attendance will all have been in your shoes at one time or another, the group is sure to be immediately welcoming, nonjudgmental and attentive to your needs. 
NA meetings are typically either discussion or speaker meetings. During a discussion meeting, various members will share stories about their own addiction struggles and life in recovery. As a new participant, you don't need to share your story, but you can do so if you'd like. Members share their personal tales of drug addiction one at a time, with no one allowed to comment on anyone's story during the discussion meeting. Private conversations can take place during a break or after the session has concluded, if desired.
During speaker meetings, only one or two members share their personal stories for most of the meeting's duration. It's important to understand that the information shared at NA meetings is always confidential.
You'll note that NA meetings are usually categorized as being open or closed meetings. An open forum welcomes anyone to attend, whether they are interested in finding out how NA works or whether someone wants to listen to help a loved one struggling with drug addiction in Fort Myers. Closed meetings are open only to people who are actually in recovery from addiction. 
NA meetings are first and foremost support groups for people who suffer from substance use disorder and want to stop. The groups focus primarily on recovery from drug addiction. Although there are not generally as many NA groups available in the US as AA meetings, you can still find an NA meeting near you in Fort Myers and the Gulf Coast area.
Fort Myers NA Meetings
Here are a few NA meetings in Fort Myers you can check out to provide you with the peer support and assistance you'll need in life after recovery.
St. John the Apostle Church
This church is located in the Coconut Grove neighborhood of Fort Myers. The NA meetings held here are Open ones, featuring Discussion and Participation. The church has wheelchair accessibility, and meetings are LGBTQ-friendly.
3049 McGregor Blvd, Fort Myers, FL 33901
Freedom Clubhouse
The NA meetings held in this Fort Myers neighborhood are suitable for beginners or newcomers who are first-time participants. The meetings scheduled include Open, Discussion/Participation, Just for Today, Open Literature Study, and Candlelight Meetings. Closed Basic Text Literature Study, Step Study, and Tradition Study occur on Mondays at 7:00 p.m. Different meetings are scheduled daily.
6313 Corporate Court, Suite 140, Fort Myers, FL 33919
Citygate Ministries
The NA Open Discussion/Participation meetings are on Mondays at 8 p.m., and Open Basic Text meetings occur here on Tuesday evenings at 7. 
1735 Jackson St., Fort Myers, FL 33901
Gulf Coast Medical Center
This medical center offers both open and closed NA meetings.  
13681 Doctors Way, Fort Myers, FL 33912
In addition to the above meetings, The Gulf Coast Area of Narcotics Anonymous is a not-for-profit Fellowship established to help those recovering from drug addiction. Members need only have a desire to stop using drugs and keep an open mind. There are no fees to attend meetings. Some of the NA meetings held by this Fellowship take place at:
Grace Church
This NA meeting is titled End of the Road. It takes place on Sundays and is a discussion group that's open to beginners. 
2415 Grand Ave., Fort Myers, FL 33901
Beach Baptist Church
The NA meetings are open, and some are Literature-Based. The church is wheelchair-accessible.
130 Connecticut Ave., Fort Myers, FL 33931
Benefits of NA in Staying Sober
Attending and participating in NA meetings provides you with a true feeling of community. You'll find this environment a welcoming one that can provide assistance and healing when you need it most in recovery.
You know when you attend an NA meeting in Fort Myers or elsewhere, you're entering a social network of support that's focused on addiction recovery and staying sober for the long term. This is especially important when you're either in early recovery or find yourself in high-risk times or situations that can lead to relapse. If you're struggling with cravings, too much free time on your hands, or run into old friends who are still using substances, knowing that there's usually an NA meeting available in Fort Myers can save you from risking your sobriety.
More than just a support group, NA is also a 12-Step Program and a way of life that helps you achieve lifelong sobriety. You'll find that there's an NA meeting happening somewhere, often seven days a week, in nearly every community in the United States. Sessions can take place during the day, in the evenings, and on the weekends to accommodate anyone's schedule. 
NA 12-Step meetings help you maintain your sobriety by assigning you a sponsor as you go through the program. This mentor is someone who has experienced going through the 12 steps themselves. Your sponsor will be available to you at any time of the day or night. They are there for you should you need support and help with a possible relapse, building a one-on-one trusting, compassionate relationship with you. Your sponsor will be someone you can confide in outside the confines of an NA meeting. They'll share their unique experience, strength, and insights with their mentees honestly and compassionately.
Another benefit of going to NA meetings is that they are free. Most of the NA meetings available in Fort Myers take place in various churches, with some exceptions. There is no charge to attend a meeting, and you do not have to share any personal information, such as your identity or even your actual name, if you wish not to. If you struggle with alcohol and attend AA meetings, you can also go to NA meetings if you suffer from polydrug abuse. 
Most people who attend NA meetings find that the social support they receive in this environment helps them feel less alone. Their participation can enhance their family relationships and social interactions outside of the meetings.
Since you're in recovery now, the hours you once dedicated to finding, using, and paying for drugs in addiction might now have you looking for ways to use all of that free time. You'll find that your peers in NA meetings can help you discover new hobbies and activities that will help keep you sober and give you less time to consider a return to drug use.
Many of your fellow members in NA meetings can lead to the right resources and ways to best deal with cravings and harmful influences that may lead to relapse. Experienced members can convey to you the tricks they've learned over time on creating certain routines when they crave drugs.
It's just much easier to stay sober when you regularly attend NA meetings for the rest of your life, even if it's just one meeting a week. Life in recovery is an ongoing journey. It truly helps to support others who know where you've been and where you want to be for the long haul in recovery.

Fort Myers Topics:
Colleges Fort Myers
Outdoor Activities Fort Myers
Biking
Kayaking
AA Meetings
Al Anon Meetings
Community Colleges
Restaurants Fort Myers
If you or a loved one needs help with abuse and/or treatment, please call the WhiteSands Treatment at (877) 855-3470. Our addiction specialists can assess your recovery needs and help you get the addiction treatment that provides the best chance for your long-term recovery.