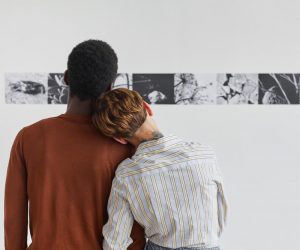 Recovery-Friendly Things to Do in the Fort Myers, Florida Area: Fun and Interesting Museums
One of the keys to your successful recovery from drug or alcohol addiction is learning new ways to enjoy your sober lifestyle when you return to life after rehab. Throughout your Fort Myers rehab treatment program, you would have been encouraged to explore various leisure pursuits and recreational activities.
Some of those activities can be great for reducing feelings of stress or for managing cravings. Others are ideal for alleviating anxiety, and then there are just good sober fun activities.
By the time you leave rehab, you would have learned various ways to deal with life's stresses and reduce feelings of anxiety using natural methods. Of course, you would also have begun exploring a range of recreational activities designed to keep you busy, stimulated, and active throughout your recovery.
If you've never visited a museum in Fort Myers before today, you'll be pleasantly surprised by some of the interesting displays and exhibits available.
Visiting some of the fun and exciting museums in Fort Myers can be a great way to spend some of your free time. Not only are there plenty of exhibits to explore, but you also have the chance to learn more about the fascinating history of Fort Myers and how early pioneers lived.
If you've never been to a museum, it can be difficult to know what to expect. Fortunately, none of the museums in Fort Myers are stuffy or boring. Rather, they tend to be interactive and adventurous, which lets you experience what the exhibits are really like. 
Here are a few fun and exciting museums you might explore during your downtime:
Edison & Ford Winter Estates 
Take a glimpse into the inventions of two of the greatest American inventors of all time. The Edison & Ford Winter Estates museum spans more than 15,000 square feet that feature many fascinating exhibits from Thomas Edison and Henry Ford. There are several historic homes on the grounds, along with a laboratory and a museum. Aside from the more well-known inventions, like the telephone, the light bulb, the telegraph, and x-ray machine, you can also learn more about more than 1,000 lesser-known creations, including photographs. Edison's own 1916 Model T vehicle, a gift for his birthday from Henry Ford, is also on display.
2350 McGregor Blvd, Fort Myers, FL 33901
Sanibel Historical Village and Museum
The Sanibel Historical Museum lets you immerse yourself in what it would have been like to live in 1890. The Sanibel Historical Village preserves the history of the region that spans more than 100 years. If you're keen to give something back to the community, you can also volunteer your time to help out at the museum so that others can enjoy the exhibits on display.
950 Dunlop Rd #4017, Sanibel, FL 33957
Fort Myers Art Museums
While most people love Southwest Florida for its fantastic beaches, restaurants, and cafés, there are also plenty of art museums that celebrate and showcase the region's history right back to the early pioneer roots. 
Sidney & Berne Davis Art Center
The Sidney & Berne Davis Art Center is focused on showcasing world-class art displays to benefit the Southwest Florida community. The center provides various art exhibitions, along with galas and lectures, and throughout the year, there are also diverse educational art experiences.
2301 First St, Fort Myers, FL 33901
Bob Rauschenbert Gallery
The Bob Rauschenberg Gallery has been hosting art exhibitions for more than 40 years, dedicated to bringing fine art to the local community. Founded in 1979, the Gallery of Fine Art was renamed the Bob Rauschenberg Gallery. The gallery's goal is to provide an active link to the community via art and a range of cultural events.
8099, College Pkwy Bldg. L, Fort Myers, FL 33919
Science Museums in Fort Myers
The fun part about science museums is that they're not just a great way to learn about our planet and environment. They can also be a lot of fun. In Fort Myers, the best ones to see include:
Imaginarium
The Imaginarium is more commonly known as the IMAG History and Science Center. Learn more about sea life in the Living Lab, which is a massive aquarium filled with various fish, sharks, and eels all swimming around a replica warship. If you want to take a closer look at the warship, you can take a virtual dive to see more. There is also an interactive tank where you can get up close with various sea creatures, including horseshoe crabs, starfish, sea urchins, stingrays, and other marine animals.
2000 Cranford Ave, Fort Myers, FL 33916
Calusa Nature Center and Planetarium
The Calusa Nature Center and Planetarium doubles up as a museum and nature center and spans 105 acres of nature. You can learn more about some of the local wildlife in the area at the same time as discovering some of Southwest Florida's natural history. There's a huge dome theater planetarium that lets you explore the wonders of the universe and astronomy. There are also bird and butterfly aviaries on the grounds.
You can also stroll around the many boardwalks on the grounds or hike along any of the three nature trails that let you get up close with a variety of local wildlife.
3450 Ortiz Ave, Fort Myers, FL 33905
Other Museums of Interest in Fort Myers
There are lots of other fascinating museums in Fort Myers aside from art or science Museums. Here are some suggestions for other museums to explore:
Koreshan State Historic Site and Mound Key Architectural Site 
If you're into history, the Koreshan State Historic Site is the ideal place to learn more about Southwest Florida's unique culture. The site was originally a Native American Calusa settlement that evolved into a township settlement. In the mid-1800s, it was also the original home of Fort Myers, which housed hundreds of soldiers. You'll learn more about the Calusa Indian history and how the Koreshan utopians formed a settlement in the area in the late 19th century. You're free to hike around the grounds, enjoy a picnic lunch in the gardens or just enjoy the peaceful surroundings among the native vegetation.
3800 Corkscrew Rd, Estero, FL 33928
Lee County Black Historical Society
The Lee County Black Historical Society is a small museum that looks at the history of African-American life in the area. The museum is housed in what was the first government-funded school for black students in Fort Myers. The museum was founded as a way for African-Americans to celebrate Black history and the significance of their contribution to the community overall over the years.
1936 Henderson Ave, Fort Myers, FL 33916
Railroad Museum of South Florida 
The Railroad Museums of South Florida is a great way to learn more about the history of railroads. The museum is a not-for-profit organization dedicated to helping people learn more about the importance the railroads played in our state's history. The museum features restored locomotives and a caboose. There is also a miniature train ride that extends for more than a mile and leads you through a small village that lets you see what our historic communities within Southwest Florida would have been like more than 70 years ago. The Railroad Museum is always keen to welcome new volunteers to help them keep operating. If you're looking for a positive way to give something back to your community, contact them about volunteering some of your time and effort today.
7330 Gladiolus Dr, Fort Myers, FL 33907
Burroughs Home and Gardens
The Burroughs Home & Gardens is a magnificently restored Georgian Revival-style mansion that hosted many social scenes and events in the early part of the 1900s. The home is filled with an array of antique furnishings, historical artifacts, and various other interesting items that showcase what it would have been like to live in Southwest Florida in the early 20th century. Out in the meticulously landscaped gardens, you can roam at your leisure and explore the gazebo, a fountain, a grotto fed by a real artesian well, a carriage house, and a utility shed. There's also an entire secret garden, complete with a reflecting pool and a palm alley.
2505 First St, Fort Myers, FL 33901
Southwest Florida Museum of History 
Established in 1960, the Southwest Florida Historical Society was created specifically to preserve the area's history. The museum is dedicated to collecting and preserving original documents, maps, photographs, black history in the region, or information about local pioneering families. You'll find plenty of interesting information available about the origins of the area and how people lived in days gone by.
10051 McGregor Blvd, Fort Myers, FL 33919
If you're looking for enjoyable sober activities to occupy your free time, there are always plenty of museums to explore. You'll be surprised by some of the things you'll learn about our region's past and the things people did in years gone by to establish the Fort Myers area into the thriving place it is today. 

Fort Myers Resources:
Colleges Fort Myers
Outdoor Activities Fort Myers
Biking
Kayaking
AA Meetings
Al Anon Meetings
Community Colleges
Restaurants Fort Myers
NA meetings
Volunteer
If you or a loved one needs help with abuse and/or treatment, please call the WhiteSands Treatment at (877) 855-3470. Our addiction specialists can assess your recovery needs and help you get the addiction treatment that provides the best chance for your long-term recovery.