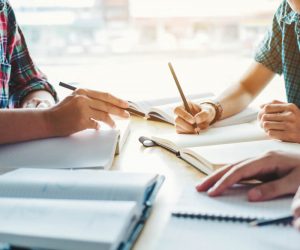 Addiction Treatment for College Students – Prescription Drugs, Alcohol & Narcotics 
Comprehensive treatment is available for students in the Orlando area who are struggling with a drug or alcohol addiction in Orlando. With prescription drug abuse on the rise and the pressure from fellow peers to drink and experiment for drugs, the need for easily accessible help is crucial for college students. WhiteSands Alcohol and Drug Rehab is a premier addiction treatment facility that offers all levels of care directly on-site. Luckily, there are many sites to see and attractions to enjoy in and around the Orlando area that are conducive to long-term recovery and do not put your sobriety at risk. 
Recovery Friendly Ways for College Students to Have Fun in Orlando  
There are many fun and enjoyable activities to take part in and sites to see throughout the Orlando area that do not require drugs or alcohol to enjoy. Let's take a look at the many recovery-friendly ways that you can spend your free time in and around the Orlando, Florida area.  
Elite Bikes Orlando 
Staying active is always encouraged as it aids in overall recovery. Bike rentals are a fun and enjoyable way to get your exercise in for the day while enjoying the fresh air and landscape that the Orlando area offers. Elite Bikes Orlando provides bike rentals for both experienced and novice riders. Whether you want to rent a bike for a couple of hours or a couple of days, they can arrange a bike rental that meets your needs.  
4805 E Colonial Dr, Orlando, FL 32803 
Greenwood Urban Wetlands
If you are looking to get out in nature and enjoy all of the natural habitats offered in and around the Orlando area, look no further than Greenwood Urban Wetlands. Take a walk through the wetlands and spot a host of different creatures that call this beautiful place home. Hawks, birds, owns, and herons can be spotted here, so be sure to pack a camera because there will be plenty of opportunities to snap photos.  
1411 Greenwood St, Orlando, FL 32801  
Harry P Leu Gardens 
Harry P Leu Gardens is a must-see if you are in the Orlando area. The gardens span an impressive 50 acres and feature a host of vegetation, flowers, and foliage. Take a self-guided tour around the gardens and admire the natural beauty that is offered here. There are also a number of fountains throughout the pathways here where you can sit and enjoy the tranquility of the gardens. 
1920 N Forest Ave, Orlando, FL 32803   
Shadow Bay Park
If you are looking to stroll around and enjoy some fresh air, you must check out Shadow Bay Park. There are several walking trails here and wildlife to see. You must check out the sand dunes as they are a definite sight to see when you are here. If you are into tennis, they have tennis courts where you can put your game to the test. Get some friends together and check out everything that Shadow Bay Park has to offer.  
5100 Turkey Lake Rd, Orlando, FL 32819
Cypress Grove Park
Cypress Grove Park is a 90-acre park that has been an attraction since the early 1920s. Spend the day here and check out the mansion that is situated on the property. There is a lake on the grounds that feature gorgeous sunsets, so be sure to bring a picnic blanket and admire the breathtaking scenery offered here.  
290 Holden Ave, Orlando, FL 32839
Orlando Watersports Complex
Orlando Watersports Complex offers all types of watersport activities, including water skiing, wakeboarding, and knee boarding. There are lessons and courses for all agility types, whether you are just starting or are advanced in water sports. It's time to lead a healthy and active lifestyle, and luckily, Orlando offers so many opportunities to enjoy outdoor water sports and activities.   
8615 Florida Rock Rd, Orlando, FL 32824  
Gatorland
If you are an alligator fan, then you must check out Gatorland. The park has scheduled alligator shows and feeding times where you can see live alligators in their natural habitat. There are also a host of other reptiles to see here, such as snakes. The park features a petting zoo as well as a waterpark, so be prepared to spend the day here and enjoy every attraction that this place has to offer.   
14501 Orange Blossom Trail, Orlando, FL 32837
Dubsdread Golf Course
If you are into golfing, you must check out Dubsdread Golf Course. The public 18-hole course will put your swing to the test. Be sure to check out the restaurant that they have on-site, as you will have built up quite the appetite after a day on the range. Get some friends together and head over to the golf course for a fun and active day outdoors.  
549 W Par St, Orlando, FL 32804   
ICON Park
ICON Park is a must-see if you are in the Orlando area. The park features a large Ferris wheel that gives you sweeping views of Orlando and also features an aquarium, a wax museum, as well as a host of fun shops to browse around in. Be sure to check out the many restaurants they have here and enjoy some world-class cuisine.  
8375 International Dr, Orlando, FL 32819
Paddleboard Orlando
If you are ready to put your agility and stability to the test, look no further than Paddleboard Orlando. Paddleboarding offers the chance to get outside, enjoy the water, and get your daily workout in as well. The rental service office provides half-day and full-day paddleboard rentals. 
1014 Miami Springs Dr, Longwood, FL 32779
Staying active and engaged in your recovery is essential for long-lasting recovery. When you are taking part in healthy and active hobbies, you are not only keeping physically engaged, but you are also maintaining mental engagement. Taking part in these activities also allows you to meet others who value a healthy and active lifestyle, which is inherently beneficial for the overall recovery process. Orlando offers lots of opportunities to participate in healthy and active hobbies, especially since the climate is pleasant all year long. 
WhiteSands Alcohol and Drug Rehab has helped thousands of patients overcome and successfully manage their addiction. We offer individualized treatment programs that are tailored to the unique needs of each patient. This allows us to treat patients on a personalized basis, which considers any sort of underlying mental health disorder that may be the driving force behind the addiction. By offering all-inclusive, comprehensive treatment directly on-site, patients can get a full continuum of treatment without worrying about transitioning to a different facility for each level of care.  
If you or someone you love is struggling with a drug or alcohol addiction, get in touch with WhiteSands Alcohol and Drug Rehab today. Our specialists are available on a 24/7 basis to help direct you toward making the first steps in the recovery process. The sooner you wait to receive help, the quicker you can regain control of your life.
Life After Rehab Orlando Series:
Farmers Markets Orlando
Kayaking in Orlando
Healthy Restaurants
Community Colleges
NA Meetings
Bike Trails
If you or a loved one needs help with abuse and/or treatment, please call the WhiteSands Treatment at (877) 855-3470. Our addiction specialists can assess your recovery needs and help you get the addiction treatment that provides the best chance for your long-term recovery.