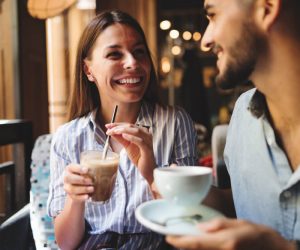 Coffee. It Makes The World Go Round.
Best Java Spots in Orlando
If you have recently completed a drug and alcohol addiction treatment program in Orlando, you likely learned how important it is to create new hobbies and discover new places where you can spend time to maintain sobriety. By changing your scenery and who you spend time with, you are protecting yourself from falling into old habits and behaviors. At WhiteSands Alcohol and Drug Rehab, we believe that recovery from addiction is possible, and by learning the right tools and using a variety of therapies, a full, healthy life is possible.
Now that you have completed an alcohol or drug rehab program, you are most likely back at your residence or in a sober living home. You have probably thought long and hard about how you will spend your time and which locations in your city are safe and healthy choices. Spending time working or chatting with friends in a coffee shop is a great way to keep yourself occupied without putting your sobriety in danger. 
The time of life immediately after finishing a drug or alcohol rehab program can be a challenging season. You are implementing so many new things in your life to start fresh and not allow old behaviors or toxic friendships and relationships to interfere with the growth you have made while in treatment. Reintegrating into a new social life can also be challenging but also exciting. Depending on your hobbies and interests, you can meet new circles of people who have similar interests and can make a positive impact on your life.
Rehabilitation centers are protected environments for various reasons; once you are out of them, you will need to put the tools and techniques you learned to work for you. One of these techniques to maintaining your sobriety is to spend time in spaces that do not threaten your recovery process in any way and that leave you feeling happy and filled with joy rather than sad or thinking about past experiences. 
One of the keys to keeping you away from places and people that could be dangerous or threaten your sobriety is finding a new circle of friends. And, thanks to technology, Zoom, Meetups, and more, the possibilities are truly endless. Look for support groups, whether in person or online, where you will have the opportunity to connect with other people who deal with the same challenges and concerns that you do. Find a person within the support group of your choice who has had a great deal of time invested in sobriety, and ask for their phone number. Call this person when you need help, or need someone to talk to. Invest time in new people you meet who you feel a healthy connection to and understand the season you are in, and would not put you or your recovery at risk.
Another thing to keep in mind after you leave a rehab program is to be mindful of your triggers. Triggers are people, places, and things that tempt you to use drugs or alcohol. Stress is a common trigger for many, so if you begin to feel stressed or overwhelmed as you start over, it is essential to have a plan of action ready to follow. Plan to make a phone call to a supportive person or take a walk with a family member, for example. And look for safe places that could be an option if you want to meet someone for a conversation, such as a local Orlando coffee shop.
There are so many beautiful and unique coffee spots in Orlando, and many serve more than just a cup of java. You can have a delicious cappuccino with a beautiful view at Lake Nona or be transported to coffeeshops with old European atmospheres – Orlando truly offers so many options when it comes to grabbing a great cup of coffee. But even more than experiencing a delicious coffee is that these spaces can help keep you and your sobriety safe and play a beneficial role in your mental health because it allows you to get out of your home and be around people. 
Best Sober Friendly Spots to Grab Coffee in Orlando
Holy Grain Coffee Shop
If you are looking for a cozy nook to spend some time in that happens to have beautiful aesthetics and amazing coffee, Holy Grain is your place. Its founder started Holy Grain in Orlando after moving to the area from Brazil, where she owned other coffee shops. Besides coffee choices such as lime espresso, espresso macchiato, and vanilla lattes, you can also find croissant sandwiches, gourmet salads, and delicious smoothies. 
6735 Conroy Road STE 109, Orlando FL 32835
Lineage Coffee Roasting
Stepping into any of Lineage Coffee Roasting's three locations is an experience that involves so much more than just a great cup of coffee. The interiors are modern, white, and filled with light. They radiate positivity and offer a great work environment or the perfect place to chat with a new friend over a cup of Java. 
3201 Corrine Dr, Orlando, FL 32803
Achilles Art Café
If you are looking for a cozy coffee shop with European flair and an eclectic vibe, this is the perfect place. Achilles Art Cafe is surrounded by artworks and paintings on the wall, most of them created by local artists. They offer Golden Hills coffee, a local artisan micro coffee roastery. And the coffee concoctions come in a delicious variety of flavors such as hazelnut, mocha, caramel macchiato, cinnamon crumb cake, almond joy, snickers, peanut butter cup, coconut macaroon, and s'mores. With flavors like these, you have to stop by and give this place a try.
2869 Wilshire Dr #103, Orlando, FL 32835
Stardust Video and Coffee
What makes this place so unique and special is their incredible video, book, and photo collections, in addition to their coffee. Stardust Video and Coffee has been around for 50 years. Visitors will experience an abundance of paper lanterns and cutout shapes floating from the ceiling, adding to the locale's ambiance. This environment is great to get inspired, relax and have a cup of coffee, all while feeling a bit of nostalgia as well. 
1842 East Winter Park Road, Orlando 32803
Coffee Shop of Horrors
Imagine finding a local spot that doesn't just deliver originality and fun and adds a touch of spooky and classic old-time horror movie themes via their packaging and branding. One look online, and you will find countless five-star reviews and positive comments about Coffee Shop of Horrors and their eclectic coffees, teas, hot cocoas, and candy treats. If you feel a little hungry when you stop by for your cup of java, be sure to try one of their croissants, bagels, baked goods, or even some soft serve ice cream. 
17415 7th St Ste A, Montverde, FL 34756
CFS COFFEE 
Coffee for the soul? Just by reading the name, you already know that this will be a wonderful place to enjoy some coffee and connect with a friend or loved one. Here you will find a cozy environment with wood themes and plenty of seating if you plan to stay awhile. Coffee for the Soul specializes in premium Colombian coffee and was started in Columbia many years ago. The customer favorite is "Dulce de Leche Cappuccino," and their healthy menu includes items like açaí bowls that look like such artistic masterpieces you almost don't want to eat them! They have several locations, depending on what part of Orlando you are located in Winter Park, Dr. Phillips area, Orlando Downtown, Kirkman Dr, and coming soon, Lake Nona.
4774 S Kirkman Rd, Orlando, FL 32811 
Downtown Credo
Have you been to a coffee shop that accepts donations instead of payment? At Downtown Credo, you will find this way of operation and a unique story behind the shop's history. The owners made serving a community their top priority, and their name-your-price coffee shops reflect this mindset. Whichever location you visit, you will find an inviting, modern environment that supports local artists, musicians, and charitable events, all while tasting great coffee that comes from Guatemala, Nicaragua, and Mexico. 
885 N Orange Ave, Orlando, FL 32801
Coffee is a fundamental part of most people's day, and many of us like to frequent local coffee shops, chat with friends and new connections over a cup of tea, or spend time reading or working alone in a bustling coffee shop environment. Luckily, Orlando offers so many opportunities and unique coffeehouses to enjoy this pastime, which is a safe activity for anyone who is beginning a new life of sobriety after a rehab treatment program.
If you or a loved one needs help with substance abuse and has not completed or entered into a rehab treatment program yet, please contact WhiteSands Alcohol and Drug Rehab. Our addiction specialists can assess your recovery needs and help you get the addiction treatment that provides the best chance for your long-term recovery.
Orlando articles:
Farmers Markets Orlando
Kayaking in Orlando
Healthy Restaurants
Community Colleges
NA Meetings
Bike Trails
Colleges
If you or a loved one needs help with abuse and/or treatment, please call the WhiteSands Treatment at (877) 855-3470. Our addiction specialists can assess your recovery needs and help you get the addiction treatment that provides the best chance for your long-term recovery.