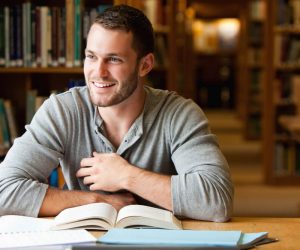 Through Comprehensive Treatment, Sobriety and Recovery Are Possible 
Drug and alcohol abuse is a widespread issue for students, and this demographic is particularly vulnerable when it comes to social pressures and doing almost anything to "fit in". 
Chris, a student in St. Petersburg, Florida, noticed that his drinking was becoming problematic, and it got to a point where once he started to drink, he simply could not stop.
 "I found myself struggling in school and not being able to stop drinking. I decided to get help, and thankfully WhiteSands worked with my insurance," he said.  
There are so many students just like Chris who face the social pressures of drinking excessively, which can lead them down a perilous and compulsive path. Luckily, WhiteSands Alcohol and Drug Rehab helps all adults struggling with substance abuse and will provide coping mechanisms and trigger management skills as part of the rehabilitation programs. The center accepts almost all private insurances and has several inpatient locations as well as numerous outpatient locations located throughout the state of Florida. 
If you or a loved one are struggling with addiction, call WhiteSands Alcohol and Drug Rehab today at 877.969.1993 to learn how we can help. 
Treatment Saves Lives: Pathways to Long-Term Recovery 
Since addiction is a disease, it requires intense treatment, therapy, and counseling to overcome and adequately manage successfully. Like other diseases requiring medication-assisted treatment (MAT) and rehabilitation, addiction is very much the same. Without help, the outcome of the disease of addiction is imminent as it will never get better or go away on its own. It goes beyond willpower and desire; it requires rehabilitation and ongoing support and therapy on a life-long basis.  
"The whole process from my first call to my case manager setting me up with outpatient treatment when I completed inpatient was seamless," says Chris, who was relieved at how smooth, orderly, and flawless the entire process was.  
When you are a victim of addiction, certain factors contribute to long-lasting sobriety and ultimately save your life. Some of these include: 
Comprehensive, all-inclusive treatment provided by board-certified specialists  

Ongoing support, counseling, therapy, treatment, guidance, and care even after being discharged from residential treatment 

Tools and resources readily available for patients whenever they need  

Making patients aware of the benefits of leading an active and healthy lifestyle 

Motivate them to facilitate new hobbies and habits 

Follow up with a primary therapist between one and 24 months after discharge from treatment 
Studies suggest that those who have consistent, ongoing follow-up meetings with their primary therapist and counselors have much better outcomes than those who do not. Additionally, those who spend a more extended period in treatment (60 to 90 days) are much more likely to remain abstinent from drug and alcohol abuse than those who complete a shorter period in treatment or leave treatment early on.  
"If you are struggling, I highly suggest you make the call to WhiteSands like I did, it can very well save your life," Chris mentions. 
Where to Find Addiction Treatment
Chris is one of the tens of thousands of patients who have made a lasting recovery with WhiteSands Alcohol and Drug Rehab and their roster of addiction specialists. If you or someone close to you struggles with a drug or alcohol abuse problem, get in touch with their intake team today. They are available on a 24/7 basis to take your call and help you navigate the treatment process. It's important to remember that the longer you wait to receive help, the worse your addiction will continue to get, as addiction is a chronic and relapse-prone disorder that worsens with time. You can regain control of your life, which begins by contacting WhiteSands Alcohol and Drug Rehab today. 
If you or a loved one needs help with abuse and/or treatment, please call the WhiteSands Treatment at (877) 855-3470. Our addiction specialists can assess your recovery needs and help you get the addiction treatment that provides the best chance for your long-term recovery.