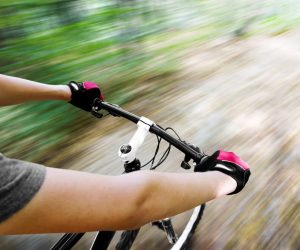 Bike It! The Top Bike-Friendly Paved
and Off-Road Trails in Orlando
It's important to find healthy activities to fill your time and support your recovery after finishing an alcohol or drug rehab program. Both exercise and getting into nature have many proven benefits that can aid in addiction recovery, including elevated mood, stress, anxiety reduction, and even improved sleep. There are many great bike paths and off-road dirt trails to explore in the Orlando area. Biking is a great way to get outside, get some exercise, change your perspective, and it's also a great way to see Orlando and experience the beautiful nature of the area. We've compiled some of the most popular spots to get out on your bicycle and enjoy Orlando.
Paved Bike Paths in Orlando
The West Orange Trail
The West Orange Trail features 22 miles of soft rolling hills with a mix of rural and urban views. According to Rails-to-Trails Conservancy, a nonprofit supporting the development of trails across the U.S., this is one of Florida's most popular rail-trails. It is 15 minutes northwest of downtown Orlando and takes you through tree-lined Oakland before heading into downtown Winter Garden. It then has 10 miles of thinly wooded areas and the occasional orange grove that speaks to the county's agricultural roots before hitting the stretch that rolls through Apopka.
501 Crown Point Cross Rd, Winter Garden, FL 34787
Little Econ Greenway
The Little Econ Greenway trail is a multi-use 7.5-mile paved pathway used by cyclists, joggers, and walkers. The trail offers riverside recreation and picnicking. You can watch for wildlife, including osprey, red-shouldered hawks, turtles, and alligators. In addition, the butterfly garden along the trail is a delight. The route will eventually link to the University of Central Florida and continue north to the Cross Seminole Trail system through the city of Oviedo and back to Blanchard Park. There are also plans to extend the Little Econ Greenway's western terminus to the Cady Way Trail at Lake Baldwin.
2451 N Dean Rd, Orlando, FL 32817
Seminole Wekiva Trail  
The Seminole Wekiva Trail is a nearly 14-mile paved multi-use recreational trail that has been designated as one of Seminole County's Showcase Trails. The section of the course that runs west of the I-4 trail overpass to the County line at the Wekiva River is also a designated part of the Florida National Scenic Trail. The Seminole Wekiva Trail has been built on the former Orange Belt Railway, at one time the longest railroad in the country. Also known as the painted trail, a unique feature of this trail is that it takes you through a one-mile section where a local artist has painted over 500 fence murals along the path. Be prepared to take lots of pictures.
753 FL-436, Altamonte Springs, FL 32714
Cady Way Trail
While the Cady way trail is only a 6.5-mile paved bike path, it is a great way to link to plenty of other Orlando trails and is an excellent way to see the city. It offers convenient access to downtown Orlando and goes through industrial areas of the city as well as shady wooded areas to keep you out of the heat. One of this trail's best features is that it connects to the Fashion Square Mall, Winter Park, Lake Baldwin Park, and the Cross Seminole Trail. Future expansion plans will also join the trail to the Little Econ Greenway and the University of Central Florida's main campus.
821 Herndon Ave, Orlando, FL 32803
Orlando Urban Trail
The Orlando Urban Trail offers cyclists and pedestrians access to some of the city's recreational and cultural attractions in the northern Orlando area. This path winds its way past several lakes where you may spot wildlife such as turtles and herons. A portion of the trail, also known as Dinky Line Trail, follows the former Orlando and Winter Park railroad nicknamed" Dinky Line" because of its narrow-gauge track. For a short distance, the trail parallels the modern Sunrail commuter line. At the northern end of the trail lies Lock Haven Park, where you will find a science center, museums, and performing arts centers.
N Magnolia Ave, Orlando, FL 32804
Cross Seminole Trail
This trail stretches from Orlando's densely populated outskirts through the beautiful cities of Oviedo, Winter Springs, and Lake Mary. A portion of the trail is designated as the Florida National Scenic Trail. The trail begins at the northeast corner of Aloma Avenue and Howell Branch Road, where it meets Cady Way Trail in Winter Park and heads north for 23 miles to meet the Seminole Wekiva Trail at a beautiful concrete pedestrian bridge that crosses Route 434. You will find amenities along the way at Big Tree Park in historic Longwood and Greenwood Lakes Park. Once you reach the trail's end, you can use the connector to the Seminole Wekiva Trail to get more miles and to continue on a quieter, more peaceful path again. Also, for a further adventure, check out the Spring Hammock Preserve. Park your bike and take a stroll through cypress forests on the boardwalk to Lake Jesup.
761 General Hutchison Pkwy, Longwood, FL 32750
Off-Road Bike Trails in Orlando
Now for the more adventurous cyclist looking to get down in some dirt, let's take a look at some of Orlando's best single-track trails.
Orlando Mountain Bike Park – Lake Druid Park
This hidden gem is located right in the middle of Orlando. You will find many technical features at this bike park, an excellent way for bikers of all skill levels to train and improve their riding while having lots of fun. The park is located near the Baldwin Park neighborhood, and downtown Orlando, built on property reclaimed from the old navy base. It offers riders a mountain bike area with pump tracks, a wooden skills-building area, skinnies, jumps, and a single-track mountain bike trail that winds through the woods for a mile of twisty fun.
Soldier Creek Park
The Soldier Creek Trail is located in the Boombah-Soldiers Creek Park off 419 in Winter Springs. Short but fun, this 1.3-mile single-track trail can be connected with the paved Cross Seminole Trail, discussed above, to create a bigger ride and still offer as many laps as you desire on this exciting, flowy, and fast single-track trail.
2400 FL-419, Longwood, FL 32750
Markham Woods Trail
This growing multi-use trail system offers 8 miles of flowing single-track tucked away in the pine scrub and oak hammock on an eastern satellite parcel of the Wekiwa Springs State Park. It's just a short drive from I-4 and conveniently located near Longwood, Lake Mary, and northwestern metro Orlando. 
8515 Markham Rd, Lake Mary, FL 32746
Snow Hill (Little Big Econ)
Snow Hill Mountain Bike Trail is located in the Little Big Econ State Forest, near Chuluota and Oviedo that can be accessed at the Jones East Trailhead on Snow Hill Road. The trail consists of 14 fun and varied miles of beginner to advanced mountain bike trails that flow through various ecosystems such as pine Flatwoods, sandhill, and scenic oak-palm hammocks along the Econlockhatchee River. The course's beginning sections are manageable, but the trails get more challenging the farther west you ride. If you are up for a challenge, go explore the Little Big Econ State Forest's bicycle trails.
2050 Snow Hill Rd, Oviedo, FL 32766
UCF Natural Lands
The UCF Natural Lands is a secret gem and one of the best-kept secrets on the UCF campus. These 14 miles of trails offer peaceful Florida habitat for nature lovers to get out and explore. The bike trails are mostly mild double tracks; however, the FireLine and Knights Ridge trails offer some challenging flowy courses. The trails here wander through 20 unique habitats such as basin swamps, marshes, scrubby Flatwoods, xeric hammocks, and wet prairie. There are picnic tables throughout the trails where you can enjoy a snack or sit and relax and enjoy nature.
4312 Scorpius St, Orlando, FL 32816
Mount Dora Trails
This is a group of short trails that range from easy to very difficult and can be linked together to create a significant ride. This trail system offers some of the area's most challenging trails. If you've got the skills and the courage, give Pure Adrenaline, Helter Skelter, and Harry Scary a try. Remember that most of these trails are multi-use and can be busy with pedestrians, skaters, other bikers, and families. Be careful around corners and at intersections. It is important to familiarize yourself with biking etiquette.
1550 E 11th Ave, Mt Dora, FL 32757
Remember that most of these trails are multi-use and can be busy with pedestrians, skaters, other bikers, and families. Be careful around corners and at intersections. It is important to familiarize yourself with biking etiquette. 
There are so many trails to be explored in the area and so much diverse and beautiful nature to be enjoyed, now get out there and have some fun. WhiteSands is committed to being the best drug & alcohol rehab center in Orlando. Please call us if you or someone you know is struggling with addiciton.

Orlando Topics:
Farmers Markets Orlando
Kayaking in Orlando
Healthy Restaurants
Community Colleges
NA Meetings
If you or a loved one needs help with abuse and/or treatment, please call the WhiteSands Treatment at (877) 855-3470. Our addiction specialists can assess your recovery needs and help you get the addiction treatment that provides the best chance for your long-term recovery.