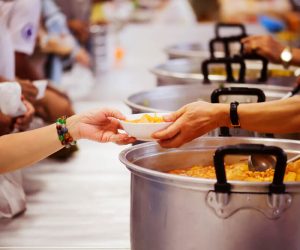 Why Volunteering Is Great For
People in Recovery, Tampa FL
When a person has been addicted to drugs or alcohol over a long period of time, it can affect their mind, body, and spirit. However, their time in detox and rehab will only be the beginning of the healing process. There are many skills a person learns during recovery that help them cope with the urges and triggers that may cause them to drink or use again. 
Part of this can be avoiding certain situations and environments and finding new things to do that are interesting, fulfilling, and take up time that may have been spent drinking or using drugs in the past. Recovery can be hard work, especially in the beginning, and taking on activities that fill your day and provide structure to your daily, weekly, and monthly schedule add value in more ways than one. 
One of the highly recommended actions by many alcohol and drug rehab programs is for clients to find volunteer opportunities as they begin their life after rehab. Tampa, Florida is a large city of approximately 400,000 people with many options to donate your time. Almost every skill set is needed in a voluntary capacity by one organization or another, from carpenters to accountants. You may already have many interests in the arts, music, theatre, or other areas that look for volunteers regularly, too. Don't hesitate to ask the counselors in your Tampa rehab program for ideas, as they may be in touch with agencies looking for volunteers for various events or tasks. 
When a person completes alcohol or drug rehab, they are starting a new chapter in their life. Substance abuse and addiction can affect many areas of a person's life, including their career, finances, relationships, family life, and health. Simply put, they may need to do a little bit of soul searching and find themselves again. Volunteering is a great way to reconnect with people and the world as a whole. Volunteering can also open up new career opportunities, and at the least, it is a way to give back to the community in which you live. Recovery is a long road, and filling some of the time you have with volunteering can be great for people just getting started adjusting to being in society with alcohol and drugs behind them.
Benefits of Volunteering
Everyone's life is impacted by drugs or alcohol in different ways, and their path forward in rehab and recovery is just as unique. The benefits of volunteering can be similar, as they depend greatly on the individual. It is probably fair to say that if you put time and commitment into volunteering, you will reap some, if not many, benefits. Volunteering connects you to others. People who become addicted to drugs or alcohol often distance themselves from individuals in their life, especially over the long-term. As a result, friends and relatives may stop spending time with someone who is abusing drugs or alcohol, even more so if they've tried to get the person to stop. Volunteering can help people in recovery regain that personal connection with people missing in their lives.
Volunteering is right for your mind and body. While abusing drugs or alcohol, many people neglect their physical and mental well-being. In many ways, they do not take time for self-care, which should be remedied as part of their rehab and recovery. Every type of volunteering will either exercise your mind or your body and, in many cases, both. This mental and physical stimulus is useful for anyone but can be especially beneficial to those starting their life after rehab. Volunteering can be fun. A lot of people think work and fun are opposites, but many volunteering opportunities can combine the two harmoniously. Having fun is not against the rules when it comes to being in recovery. In fact, fun and laughter should be on the menu when deciding how you want to spend your time. So don't shy away from volunteer activities that might bring a little levity to your life.
Volunteering can provide a healthy boost to your self-confidence, self-esteem, and life satisfaction. Many people turn to drugs and alcohol because of low self-confidence or low self-esteem, which can cause relapses in the future if those feelings return. Being part of something, knowing that you're contributing to a collective, and connecting with people can all be a boost for how you feel about yourself. Volunteering combats depression. Depression is yet another reason why people use drugs and alcohol.
In some cases, the substances a person uses can make them more depressed, leading to a vicious downward spiral. Volunteering promotes positive feelings that can help defend against bouts of depression. When you productively use your skills, you will probably feel optimistic about the experience no matter who you are. Positive feelings are a significant benefit to anyone beginning their life after rehab, and volunteering can definitely be a cause.
Volunteer Opportunities in Tampa
There are many volunteer opportunities throughout the Tampa metro area. They are far-ranging, from working phone banks to mentoring to helping with food distribution to assisting with fundraising efforts. Some organizations take advantage of virtual technology capabilities when possible. Some opportunities are with regional offices of national organizations, and some are with local entities. No matter what you choose to do, you will be helping the community and in some instances, people across the country. Here are some examples of places looking for volunteers: 
Laping Martial Arts
Laping Martial Arts is looking for individuals to help run their after-school program, mainly playing with the kids. This is an excellent opportunity for someone of almost any age, late teen years, on up. This is an ongoing volunteer opportunity that takes place on weekdays. The responsibilities are indoors, and no special skills are needed. Laping Martial Arts is a 501(c)(3) charitable organization whose main goal is to bring affordable martial arts training to everyone.
2136 University Square Mall, Tampa, FL 33612
Feeding Tampa Bay
Feeding Tampa Bay, part of the national Feeding America network, focuses on providing food to the hundreds of thousands of food-insecure families in the 10-county area of West Central Florida. As part of the emergency response volunteer team, Feeding Tampa Bay helps ensure members of the Tampa communities have the food they need during critical times. 
4702 Transport Drive Building #6, Tampa, FL 33605
ECHO
ECHO's mission is to assist residents of Hillsborough County in crisis with emergency food and clothing, offering life-stabilizing programs and resources. ECHO needs volunteers for various tasks every day of the week, including answering calls, collecting donations, and food distribution.
507 N Parsons Ave, Brandon, FL 33510
Starting Right Now
Starting Right Now (SRN) attacks homelessness in a unique way. By coordinating one-on-one mentoring, SRN provides stability to people in need who have never had that level of support before. SRN pairs students with a carefully selected mentor to help students succeed, based on their personality and needs. The mentor teaches the student social, emotional, and life skills. Not only do the students obtain the skills needed to succeed and end the cycle of homelessness, but they also gain a lifelong relationship with someone who truly cares about them.
507 N Parsons Ave, Brandon, FL 33510
Living With Gratitude: Why Volunteering
Helps Everyone Involved
One of the main reasons why volunteering helps everyone involved is the symbiotic relationship between the people donating their time and the cause they are supporting. While someone may volunteer to answer phones at a homeless shelter, they are gaining communication skills, learning how to work with people from different backgrounds, and gaining self-confidence to thrive in a new environment. When a person volunteers and expands their social circle, all people benefit from the new relationships. When a person volunteers to help at a food distribution center, they may have an opportunity to gain management skills no one ever gave them a chance to before. 
At a minimum, volunteering is experience. It also shows your appreciation for the community at large, and the fact remains that there are jobs out there that need doing, however unglamorous some of them maybe. While volunteering, you may choose to push yourself outside of your normal boundaries, knowing that it is not a job you can lose, and thus discovering things about yourself that you never knew. In many cases, a volunteer position can lead to a full-time job with the same organization by already having your foot in the door. The benefits of volunteering are endless. All you have to do is take the first step and reach out.

Additional Tampa Articles:
Farmers Markets
Things To Do Outside in Tampa
Bike Paths
Fishing Destinations
Healthy Restaurants
Coffee Shops
AA Meetings Tampa
Al Anon Tampa
Museums
NA Meetings
If you or a loved one needs help with abuse and/or treatment, please call the WhiteSands Treatment at (877) 855-3470. Our addiction specialists can assess your recovery needs and help you get the addiction treatment that provides the best chance for your long-term recovery.