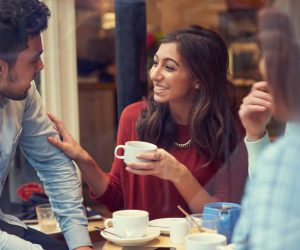 Coffee. It Makes The World Go Round. Best Java Spots in Fort Myers
Life after rehab is much easier if you embrace the variety of sober living options available to you for enjoying your spare time. After all, a big part of your successful recovery is learning to embrace a range of healthy things to do after you leave rehab and return to independent living.
If you're like many people in recovery, enjoying a great cup of coffee can help you begin your day right. It can also be an excellent opportunity to connect with others in rehab over a social drink without resorting to drugs or alcohol.
Throughout rehab, you would have begun developing new daily routines that focus on your healthy recovery. Each day in rehab is structured in a specific way to help you find new ways to enjoy life without the need for drugs or alcohol.
You'll learn the benefits of positive self-care, including getting a good night's sleep and eating a nutritious diet. During each day in rehab, you would have attended various counseling sessions and group support sessions.
Yet you would also have had plenty of downtime to begin exploring new options for enjoying your leisure time. Throughout rehab, you would have learned the importance of finding healthy ways of dealing with stress and reducing feelings of anxiety.
Hanging out with friends at a coffee shop can not only be a good way to relax and build connections with others in recovery, but it's also an excellent excuse for checking out who makes the best coffee in Fort Myers.
Fortunately, there are many cafés, coffee shops, and eateries that make great coffee, so there is an abundance of options to choose from.
Best Sober Friendly Spots To Grab Coffee in Fort Myers
Finding the best sober-friendly spots to grab a relaxing cup of coffee in Fort Myers is an individual pursuit. Everyone has their own preferences when it comes to how they like their coffee. After all, there are so many different varieties, blends, brands, strengths, and types to choose from, it makes sense to try them all and see which ones work best for your particular tastes.
Fort Myers is the home of plenty of excellent coffee houses and cafés serving great coffee. Here are some of our favorite: 
Java House Coffee
Java House Coffee is a low-key coffee house with a laid-back atmosphere located downtown that proudly serves eight different types of locally roasted coffee and a variety of light bites. Enjoy a great espresso and order from their selection of homemade scones, muffins, cakes, cookies, or quiches. They also serve breakfast and lunch sandwiches.
1617 Hendry St #102, Fort Myers, FL 33901
The Eatery by Ryan
The Eatery by Ryan was once known as Kate's Kafe. What started as a small coffee shop serving baked goods and coffee has now transitioned to serving cheesesteaks, wings, wraps, waffles, breakfast sandwiches, tacos, and a range of other mouth-watering menu items. While the food menu may have changed, the coffee is still just as good as ever.
16960 Alico Mission Way #104, Fort Myers, FL 33908
Mon Paris Coffee Shop & Bakery
Head into the Mon Paris Coffee Shop & Bakery to enjoy a great cup of coffee and freshly baked French pastries, including crepes, quiche, and sandwiches.
13550 Reflections Pkwy, Fort Myers, FL 33907
Tuckaway Bagel and Waffle Café 
The Tuckaway Bagel and Waffle Café brew their coffee using Italian Lavazza espresso. Check out their menu of gourmet coffee, including iced or hot drinks such as cappuccino, frappe, latte, and cold brew coffee. Their menu also features a range of coffee using locally roasted Colombian coffee beans and various flavor roasted coffee options too. The food menu also includes bagel sandwiches, waffles, soups, salads, and burgers, to name a few.
2301 Estero Blvd, Fort Myers Beach, FL 33931
Bennett's Fresh Roast
Bennett's Fresh Roast takes pride in roasting their coffee fresh in-house. No matter whether you want a bold-flavored espresso, a creamy latte, or a cappuccino, you'll find it on the menu. They also serve a range of premium iced teas, and the food menu features plenty of delicious breakfast choices, including Cajun grits, oatmeal, breakfast sandwiches, and a range of amazing yeast-raised donuts made from scratch.
2011 Bayside Pkwy, Fort Myers, FL 33901
Living Vine Organic Café
Living Vine Organic Café offers options for everyone, including those with dietary restrictions. Their gourmet, organic coffee options are excellent on their own, and the menu is sure to provide something to suit everyone's likings. Whether you want to enjoy the deep taste of organic coffee or try a wholesome raw juice or smoothie, there's always something to choose from. The food menu also includes a range of gluten-free baked goods, along with vegetarian and vegan food.
Royal Palm Square, 1400 Colonial Blvd #59, Fort Myers, FL 33907
Grind Coffee House & Roaster
The Grind Coffee House & Roaster is proud to provide the finest coffee shop experience anywhere in Fort Myers. They provide a variety of freshly roasted coffee beans and various aromatic loose-leaf teas. Aside from offering great coffee, they also have a delicious breakfast and lunch menu, including breakfast bagels and sandwiches and plenty more.
14261 S Tamiami Trail #10, Fort Myers, FL 33912
The House of Ride Nature
The House of Ride Nature is a non-profit organization located in downtown Fort Myers that donates all proceeds to creating ongoing sustainability in the community. The coffee house is decorated to showcase the full beach atmosphere of Southwest Florida, so you'll find a variety of surfboards adorning the walls, along with actual surfboards for sale so you can head out and enjoy the surf for yourself. They offer a great range of delicious coffee blends to enjoy while you're in the coffee house, but if you want to take some roasted beans home with you to enjoy your favorite combination at any time that suits you, there are lots available to choose from.
2464 Second St, Fort Myers, FL 33901
McGregor Café
Located within an old home, surrounded by oak trees and shrubbery, McGregor Café is filled with local charm and is replete with a relaxed atmosphere. The menu features excellent coffee options and a variety of home-cooked food, including omelets, thick toast, and fresh fruit. It's a great place to relax under the outdoor patio and protected by a canopy of trees, so it's the ideal opportunity to escape the bustle of the city and kick back for a while.
4305 McGregor Blvd, Fort Myers, FL 33901
The list above offers just a few options available in Fort Myers to grab a cup of coffee. Why not spend some time exploring some of the great coffee shops in your local area and see which ones work for you?
There are so many different coffee spots located all over Fort Myers that you could explore a new one each week and still find something new. No matter whether your preference is for a bold-flavored, strong brew or a cold brew to cool down on a hot day, you'll find the perfect cup of Joe somewhere in Fort Myers that works for you at any time of the day or night.
During your time in rehab, you would have been encouraged to participate in various alternative therapies. Some of these may have been useful for managing cravings, while others can help reduce stress. Still, others might also be beneficial for reducing feelings of anxiety.
Of course, another aspect of your recovery that your rehab treatment program would have focused on is the importance of taking time out in your day to practice positive self-care. That could mean getting a good night's sleep. It could mean being more vigilant about grooming and personal hygiene.
It also means finding ways to eat well and enjoy nutritious foods that help boost your physical health. Fortunately, when you visit the wide variety of coffee houses and cafés around Fort Myers, you'll have the advantage of tasting some of the delicious homemade baked breakfast goods available at the same time as sampling some fine coffee options.
After you leave rehab, you'll likely continue to attend group meetings throughout your typical week. While most meetings provide coffee, it's often instant or just terrible. On the bright side, you could take the opportunity to invite other meeting attendees to come with you to explore some new coffee houses and hang out.
What's more, when you spend your free time hanging out in the many Fort Myers coffee shops, you're actively supporting local businesses in your community.
Choose to start your morning right with a great cup of coffee and a delicious baked pastry or other breakfast food option. With so many great coffee shops to choose from in the local Fort Myers area, you're sure to find one that works for your caffeine needs every day.

Fort Myers Articles:
Colleges Fort Myers
Outdoor Activities Fort Myers
Biking
Kayaking
AA Meetings
Al Anon Meetings
Community Colleges
Restaurants Fort Myers
NA meetings
Volunteer
Museums
Smoothie Places
Farmer's Markets
Churches
If you or a loved one needs help with abuse and/or treatment, please call the WhiteSands Treatment at (877) 855-3470. Our addiction specialists can assess your recovery needs and help you get the addiction treatment that provides the best chance for your long-term recovery.